A Run in the City
A Beginner's Guide to Running in Jakarta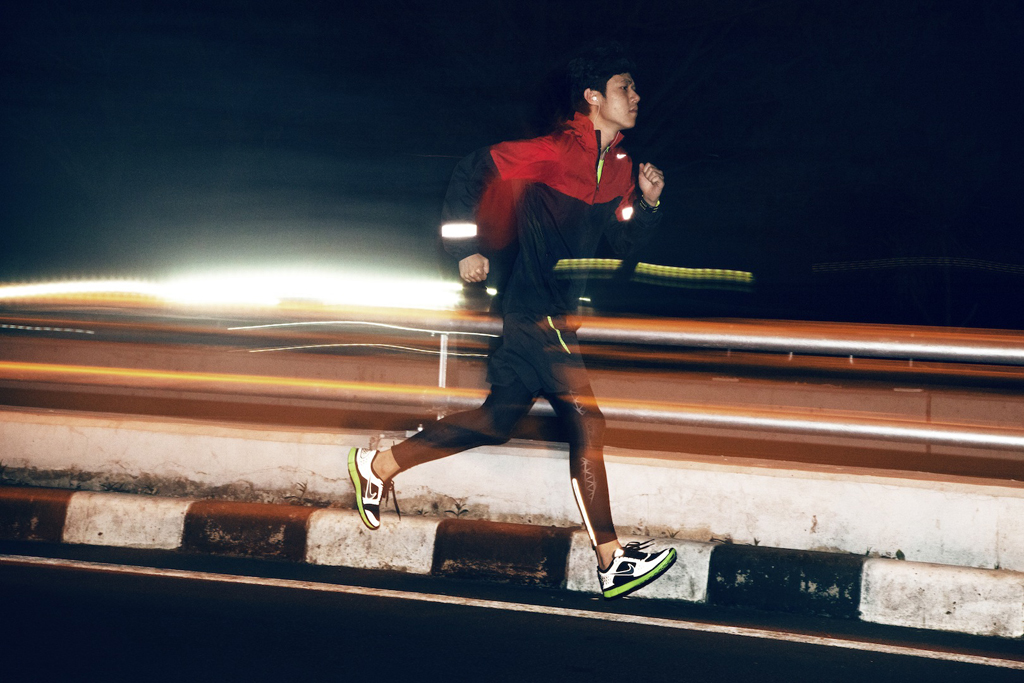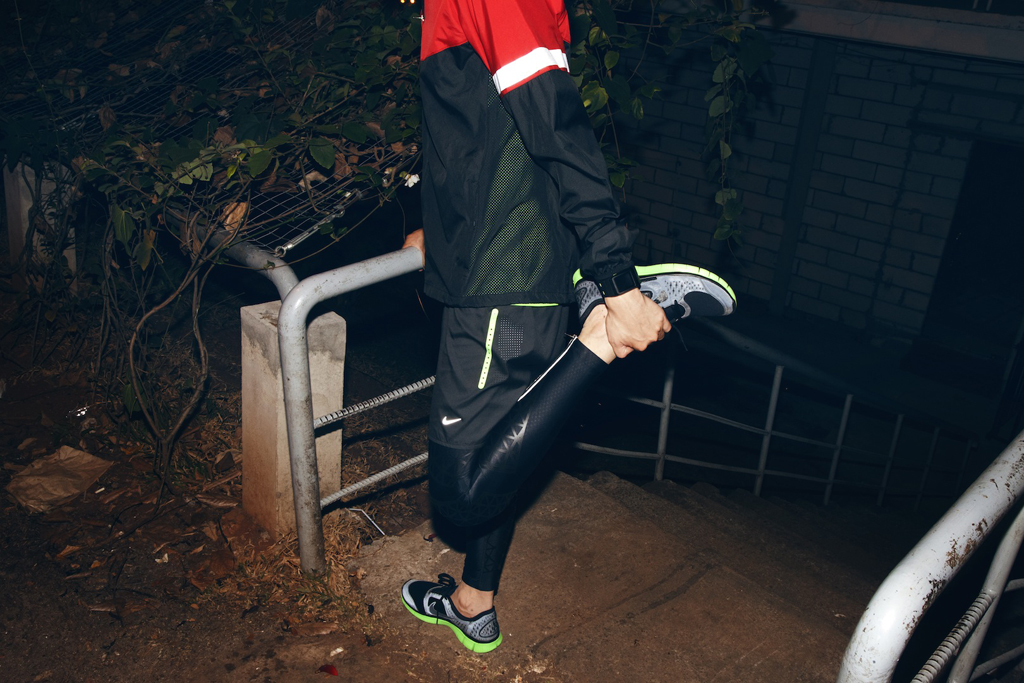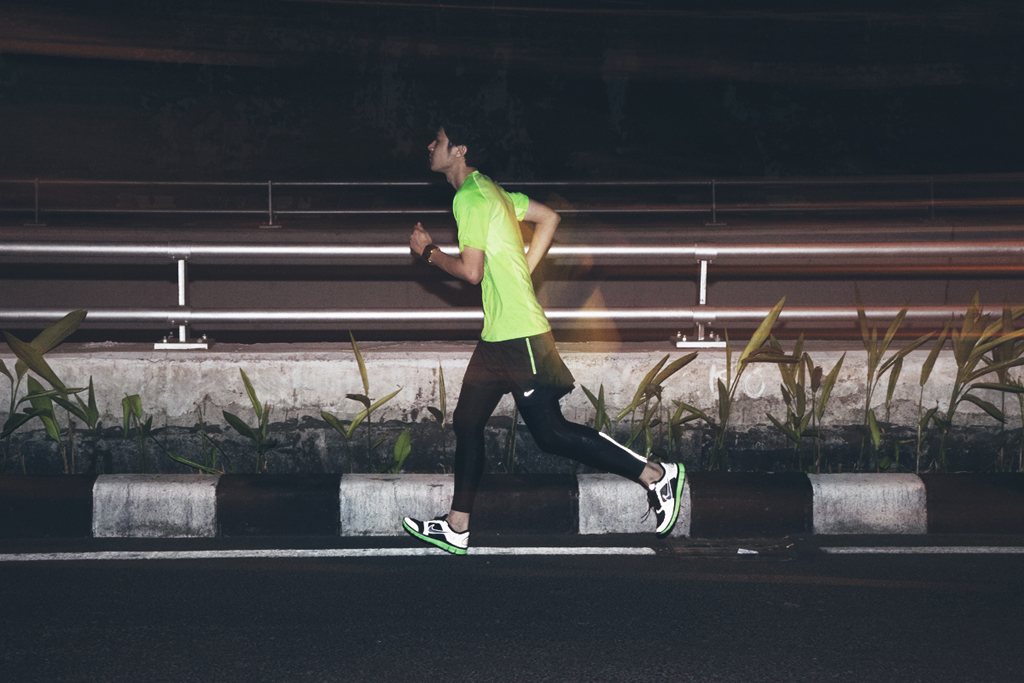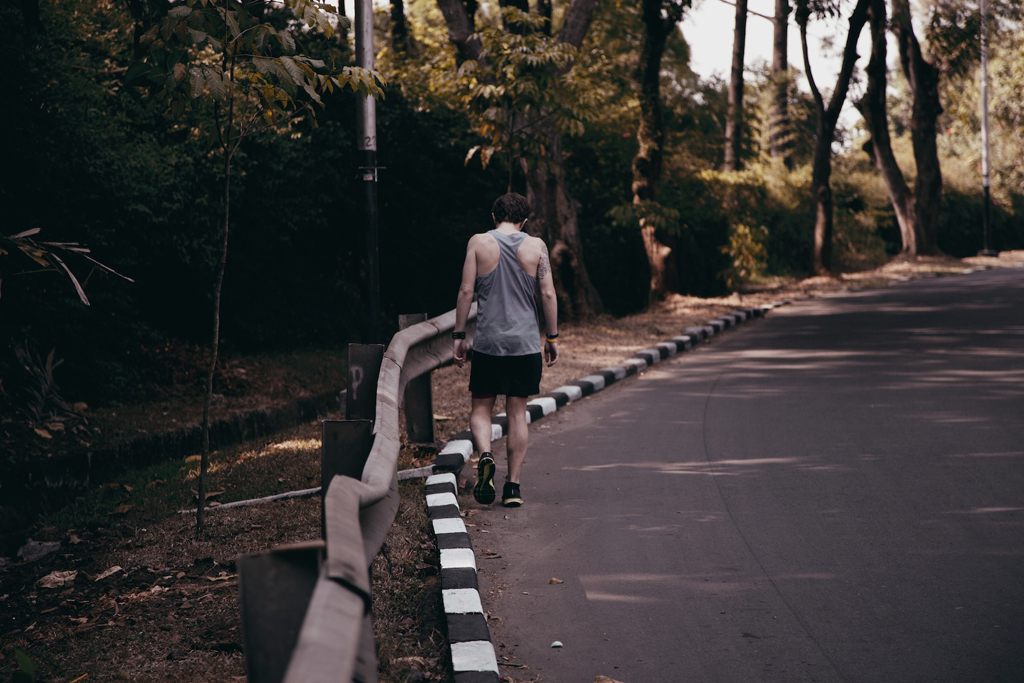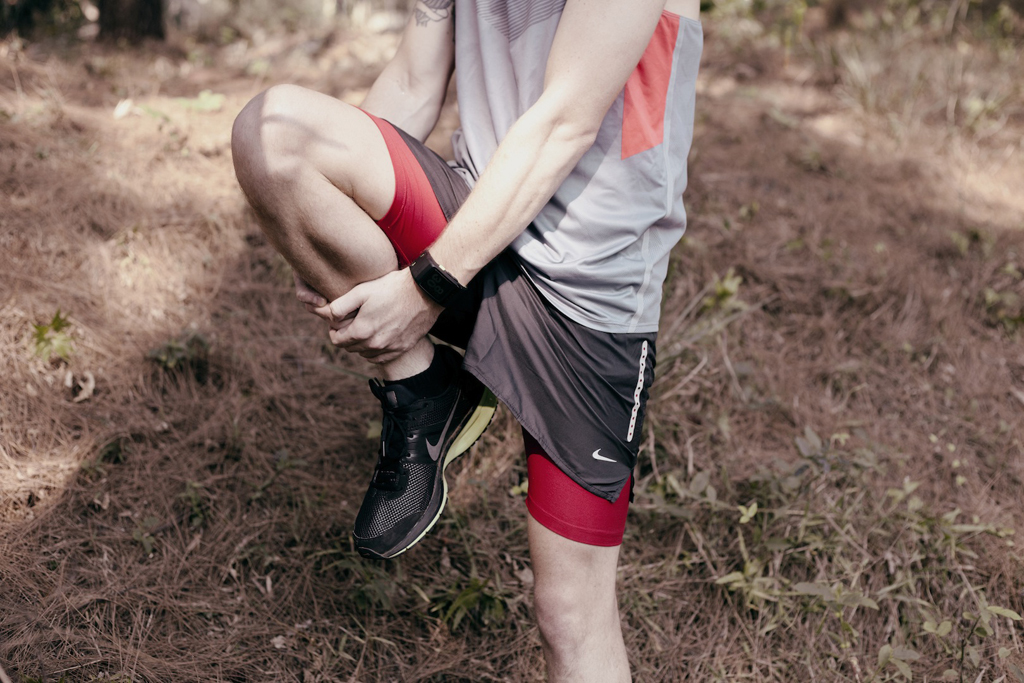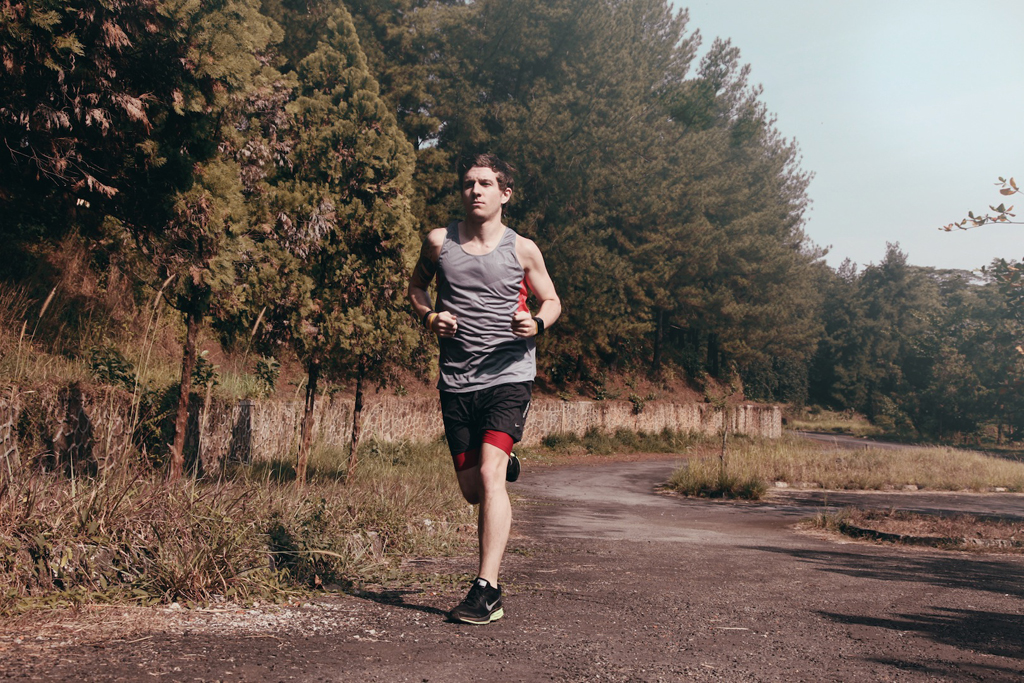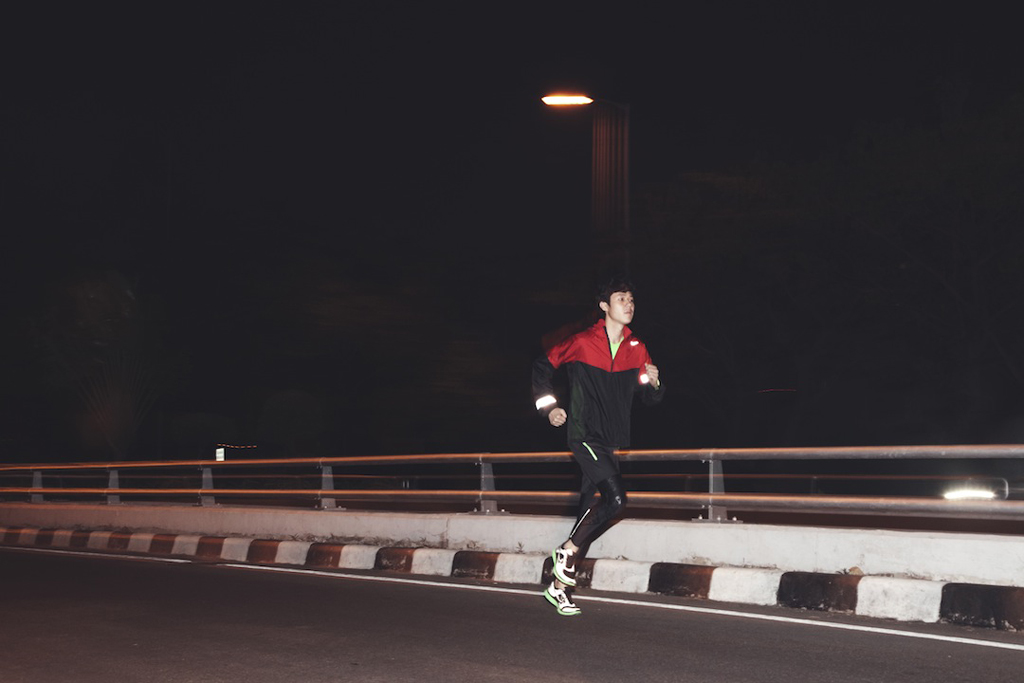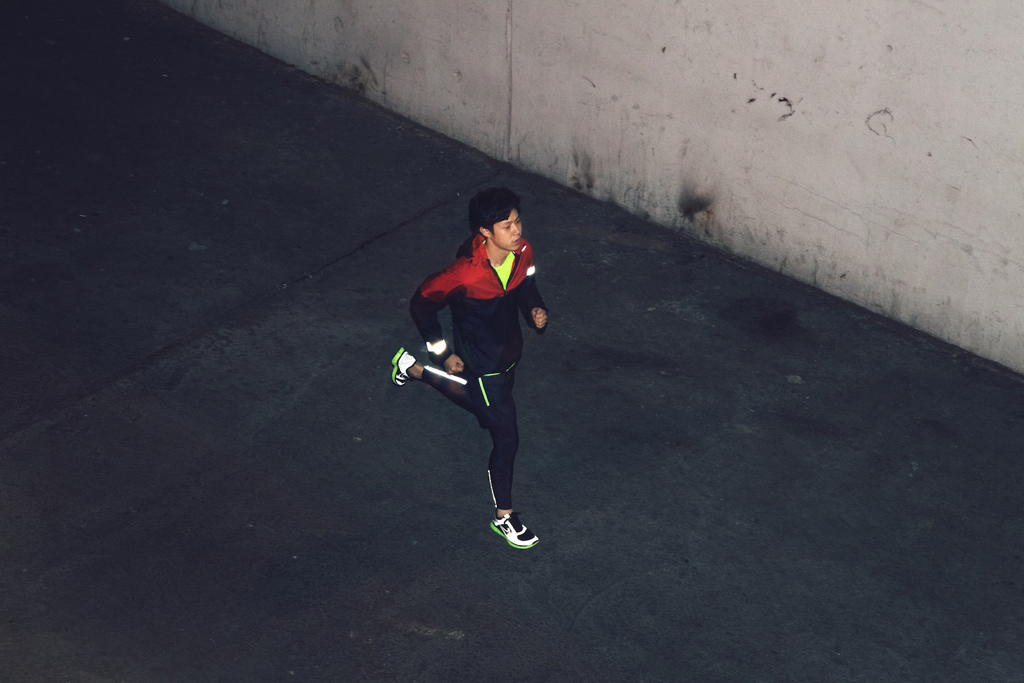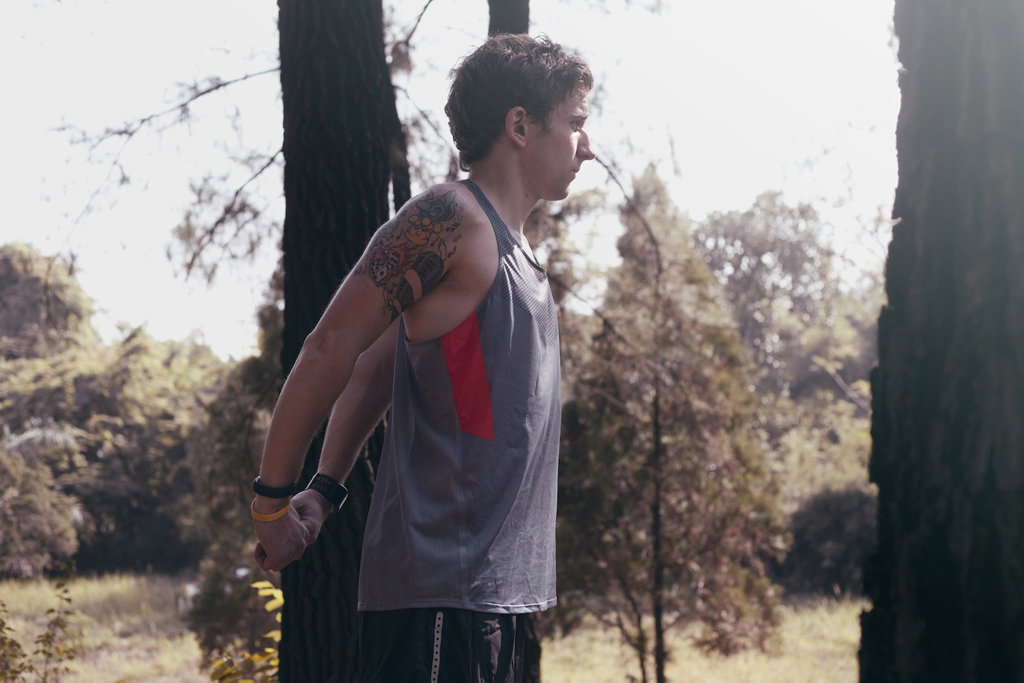 To start things off, let's make things abundantly clear: while this may be an article on amateur running and how beginners (of varying degrees) in Jakarta manage to maintain their habit in a decidedly runner un-friendly city, I'm also writing from a personal perspective, as it is only over the last few months that I've taken up the sport, after having missed many silver-lined opportunities to do so throughout the years. Yet I wont be blabbing on uncontrollably, the story will be supported by various anecdotes from actress and model Sigi Wimala, Nike Indonesia representative Jeffrie Chendana and independent musician Ken Jenie, who have also decided to don their trainers, shorts and headband and start jogging through the mean streets of Jakarta.
I lived for ten years in Europe, nine of which were spent in The Netherlands, and three of those in the jogging-friendly city of Amsterdam. My wife is a determined runner, having breezed through some of the most beautiful areas of Amsterdam on a near-daily basis. Yet I didn't. My lazy self didn't get in gear until I returned back to the city I was born and brought up in. It was only then that I decided that having a (sort of) routine jog might actually be a good (and fun) idea. So this piece is dedicated to all of you who just can't be bothered, those of you who think, "why on earth would I want to risk life and limb to run in this crazy metropolis?"
So first things first, the most basic and fundamental question of all, why would anyone start hitting the pavements in this city we live in? Naturally everyone has a different take on this. Personally for myself and for Ken Jenie who shares the same workplace as I, our office/studio decided on starting a bi-weekly jog through the office's calm residential area. And being easily pressured, we decided to tag along. And presto, the habit stuck! Sigi Wimala, on the other hand, stared to seriously pick up the habit when a friend of hers presented her with the Nike+ chip set and shoes back in 2008, though admittedly she was introduced to running from an early age, and has continued running for the sake of losing weight through the hard times of modeling. For Jeffrie, on the other hand, it was a continuation of his basketball playing, which stretched back to his secondary school days.
Where to run naturally also forms one of the first questions when people think about jogging in Jakarta. Of course where you live and work plays a huge part in deciding where to do so. Other than going to a gym and utilizing the treadmill in a nice and comfy air-conditioned room, one might have a jog around a housing complex (provided you live in or close to one) as Jeff and Sigi did a few years back, or even a nice open area such as the Cinere Country Club. Yet for those of you who live in an apartment or near a lung-choking main road, Jakarta offers surprisingly fresh choices when it comes to outdoor venues. As Ms. Wimala pointed out, Ragunan Zoo with its lush surroundings and (relatively) clean air in one excellent option, as is Gelora Bung Karno stadium, which is Jeffery's venue of choice due to its close proximity to his office. And then there's the beauty of the Car Free Day on Jl. Sudirman on Sunday mornings; the perfect chance to take in the sights and sounds of Jakarta's city centre and stay healthy at the same time.
And on to the toughest part of running (or keeping up with anything healthy really), the challenge of maintaining motivation, especially when deadlines, over-time, meetings and most importantly laziness sets in. For myself, this is where the 'runner's high', or that 'intense buzz' plays quite a significant role. But again, everyone has his or her own technique: for Ken it's that sense of accomplishment he gains after a run and the fact that if he misses a run, the next time would be more difficult and taxing. For more serious runner like Jeff it's picking different routes, which simultaneously provides him with a different feel and views for every run he takes. The same goes for Sigi; the challenge of competing in international and local marathons keeps her motivated as well as improving and breaking her personal records. Then there are running applications such as Nike+ or Nike+ Fuel Band, which allows you to track the distance travelled, pace, and calories burned, compare your running time with that of your friend's, thus keeping you constantly challenged and competitive.
And by no means am I a working mother, but what if you are? How on earth are you going to find the time to run? This is where Sigi Wimala's nice little anecdote fits in. Initially she started running only on her home treadmill with a baby monitor strapped to her arm while her daughter takes a nap. But as her little one got older, she would take her runs early in the morning, before her daughter awakens. And for those of you with the right means, a jogging stroller used on Jl. Sudirman's Car Free Day is also a very appealing option.
Lastly, are there any essential running gears that can help you in your noble quest of staying fit and healthy? For myself and Mr. Jenie, a good pair of comfortable running shoes and a device that provides a steady supply of groovy music is more than enough for an enjoyable run.  For Sigi, besides a good pair of shoes and some quality sweat clothing, sunscreen for daytime runs and pepper spray for night jogs (provided by her husband) are also essential additions. However, the well-prepared Mr. Chendana would always wear a running pouch filled with essentials such as ID, keys, ATM card and small change. He would also (wisely) avoid listening to music to keep him aware of his surroundings. And being a somewhat expert on running shoes, he personally opts for shoes with a very durable outsole and very cushy midsole such as the Nike Air Pegasus or Nike Zoom Vomero to dampen the impact from all the pounding his feet takes.
And that's a wrap. Get your shoes, phone, sweat gear, and most importantly your mind ready, complete some appropriate stretching routines and take those streets by storm. Don't delay the same way I did, the sooner you do it, the better you'd feel.