Design Matters with Hermawan Tanzil
Our Editorial Team (W) Visits Hermawan Tanzil (H) at Leboye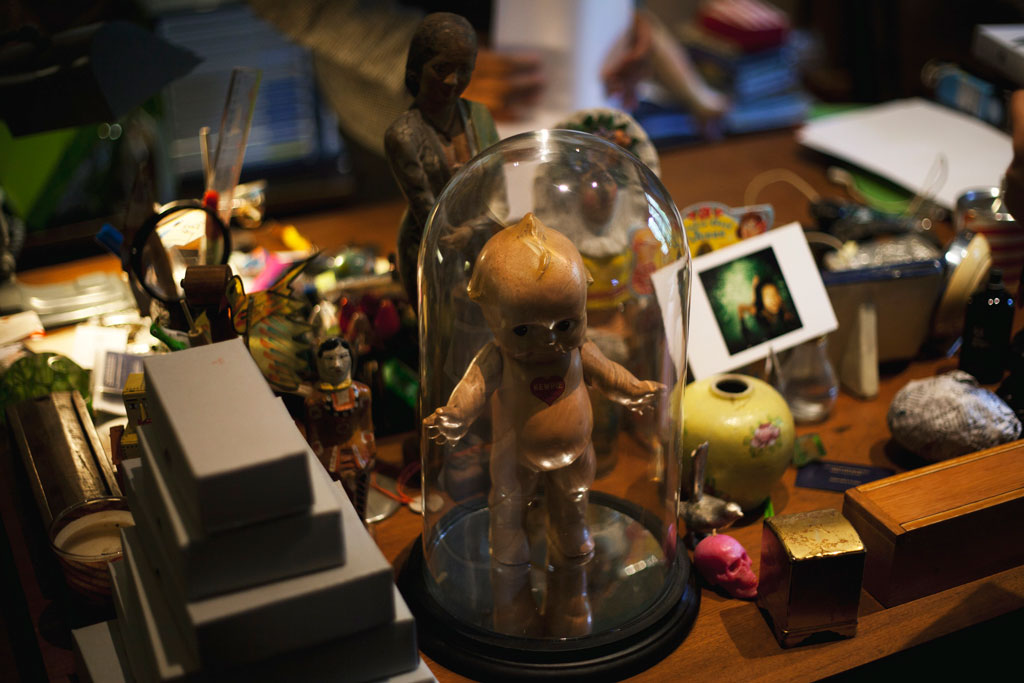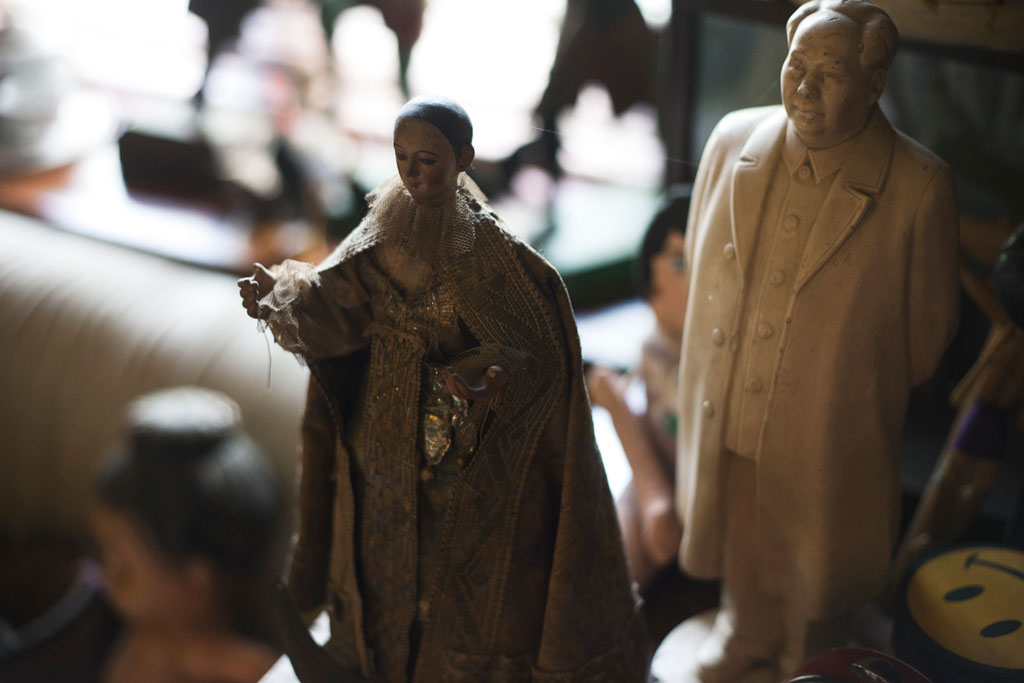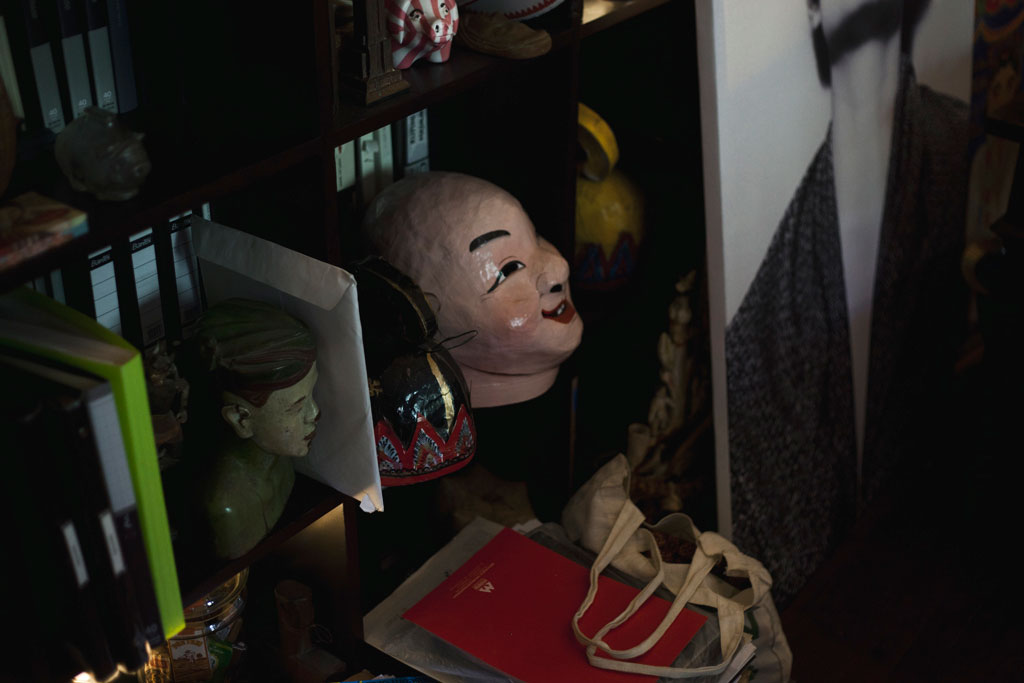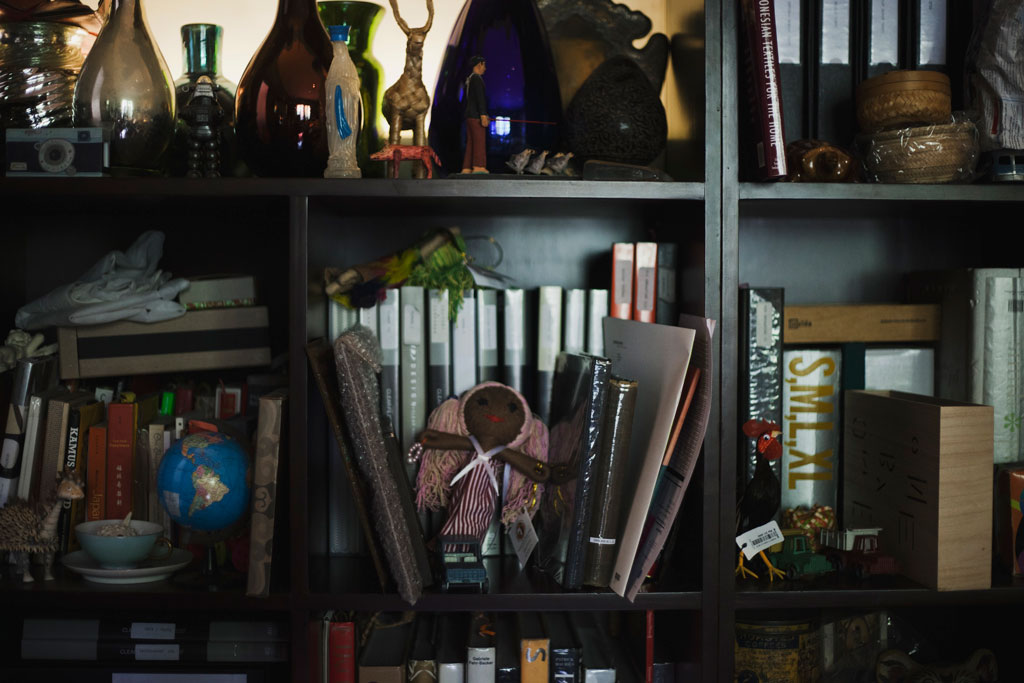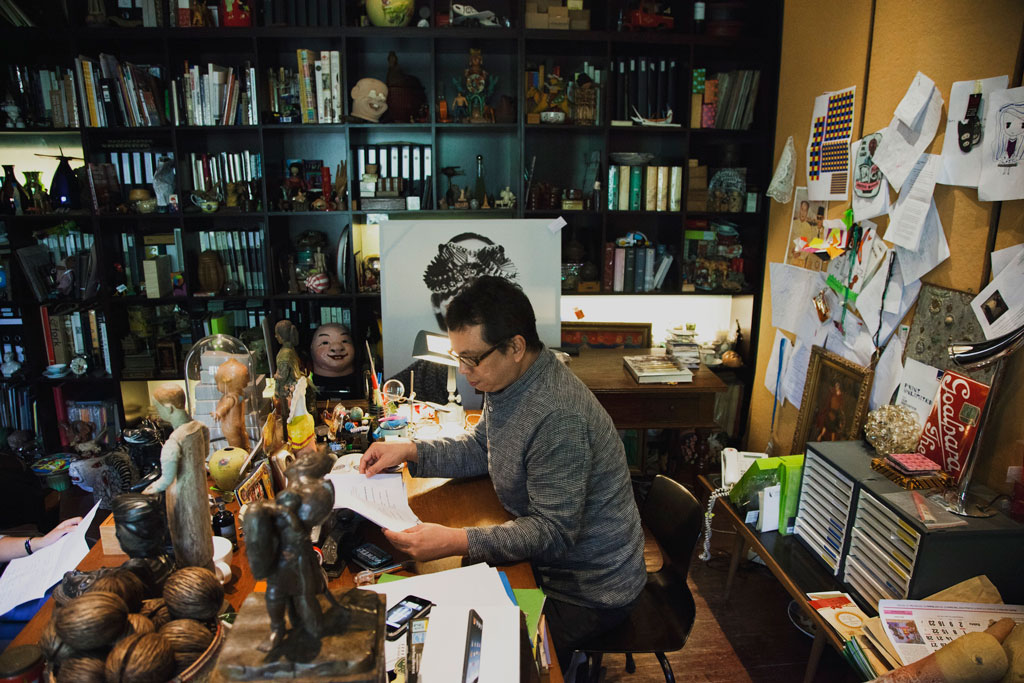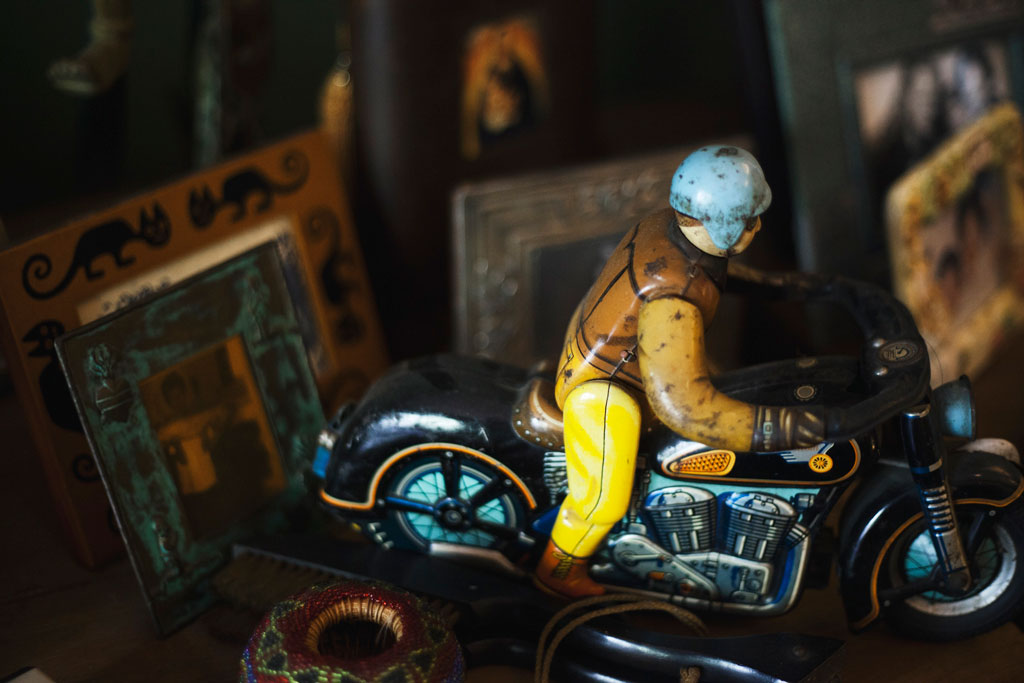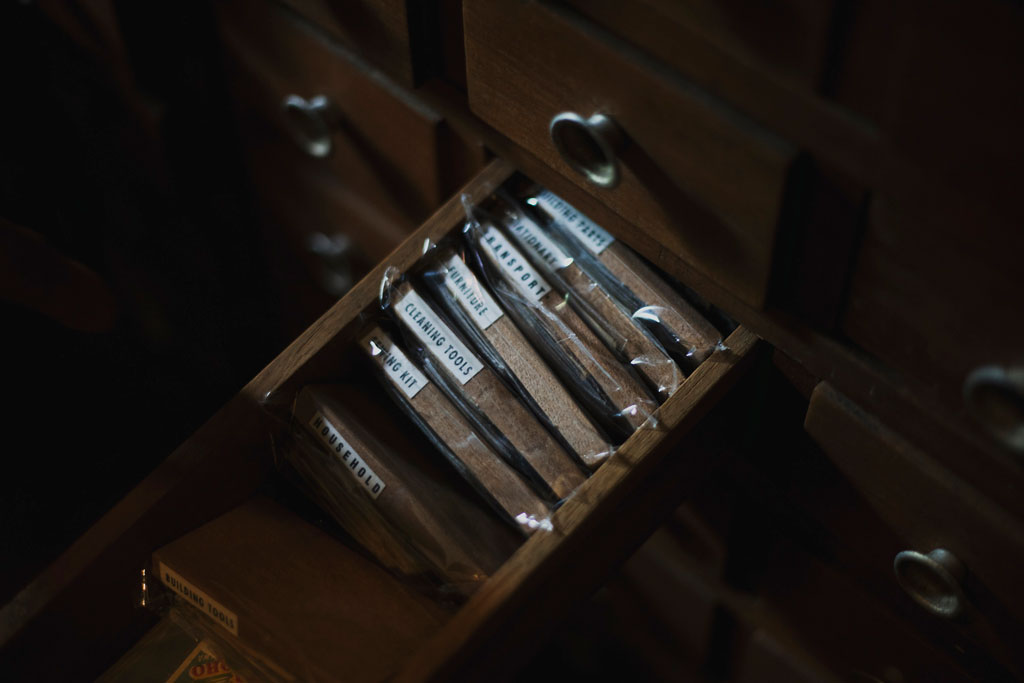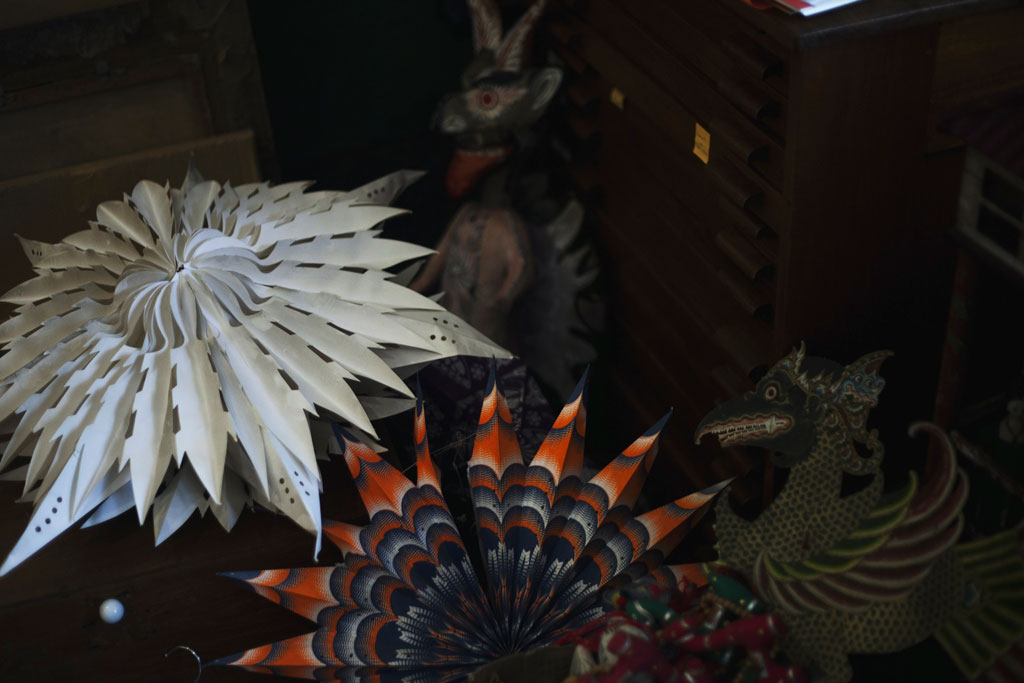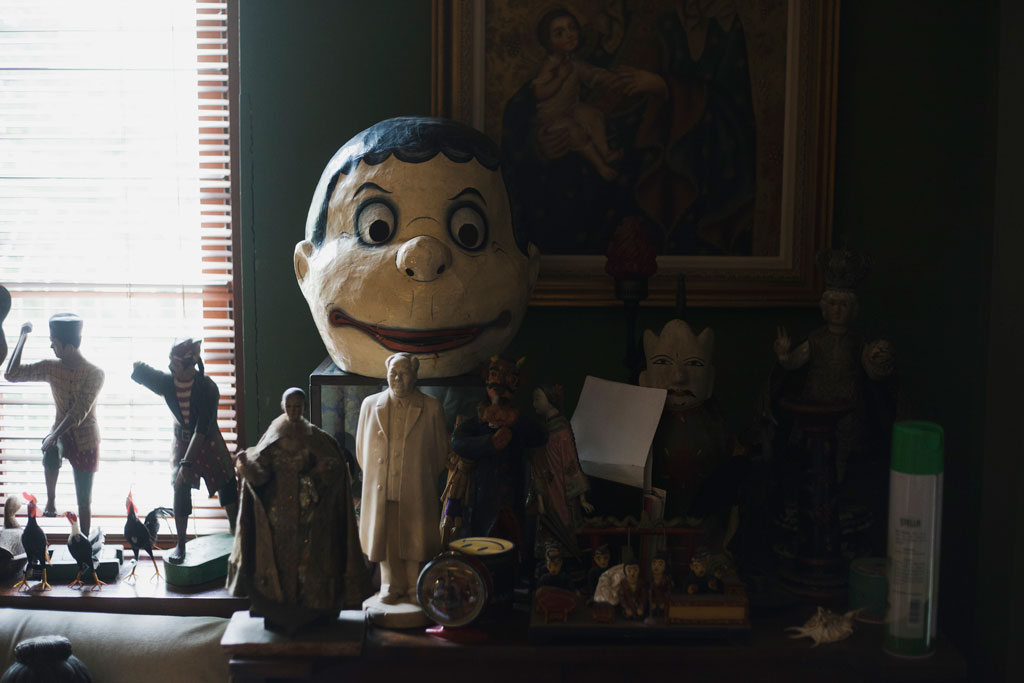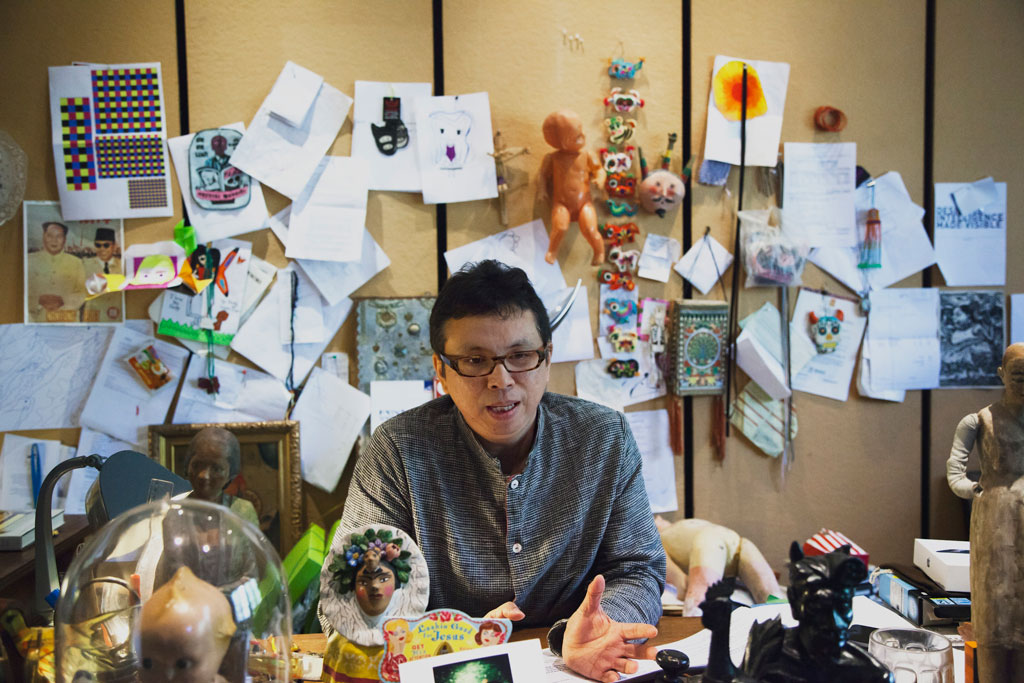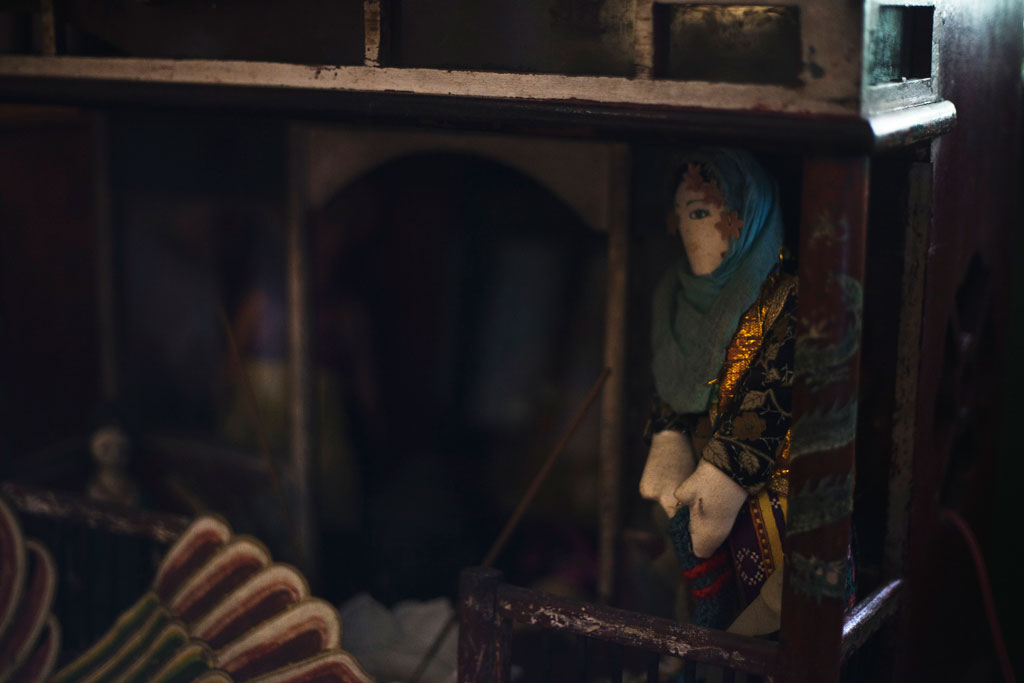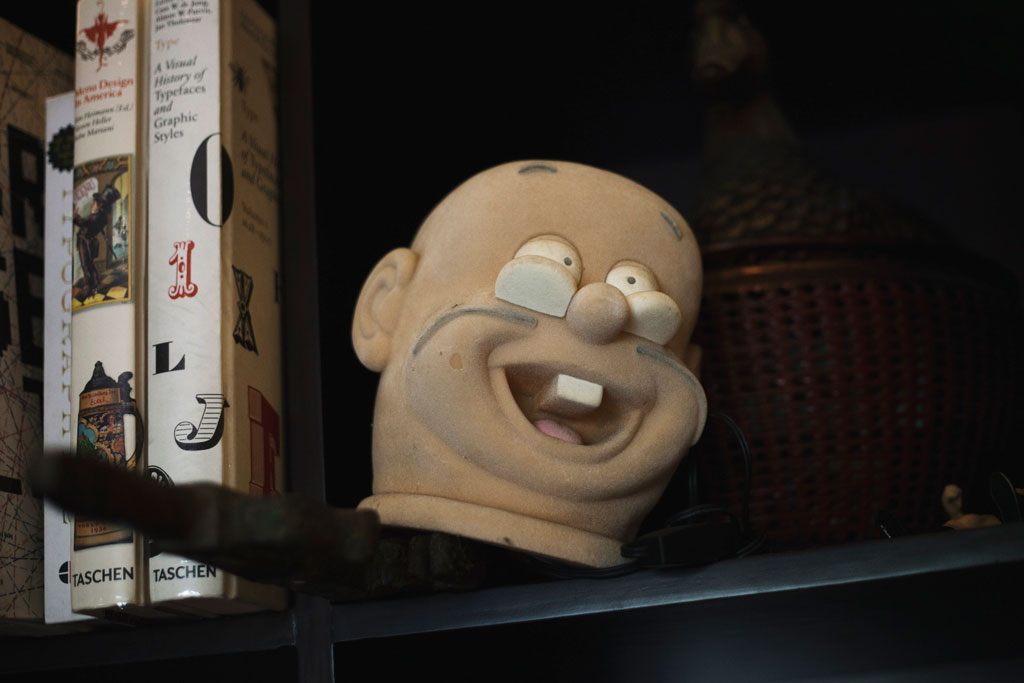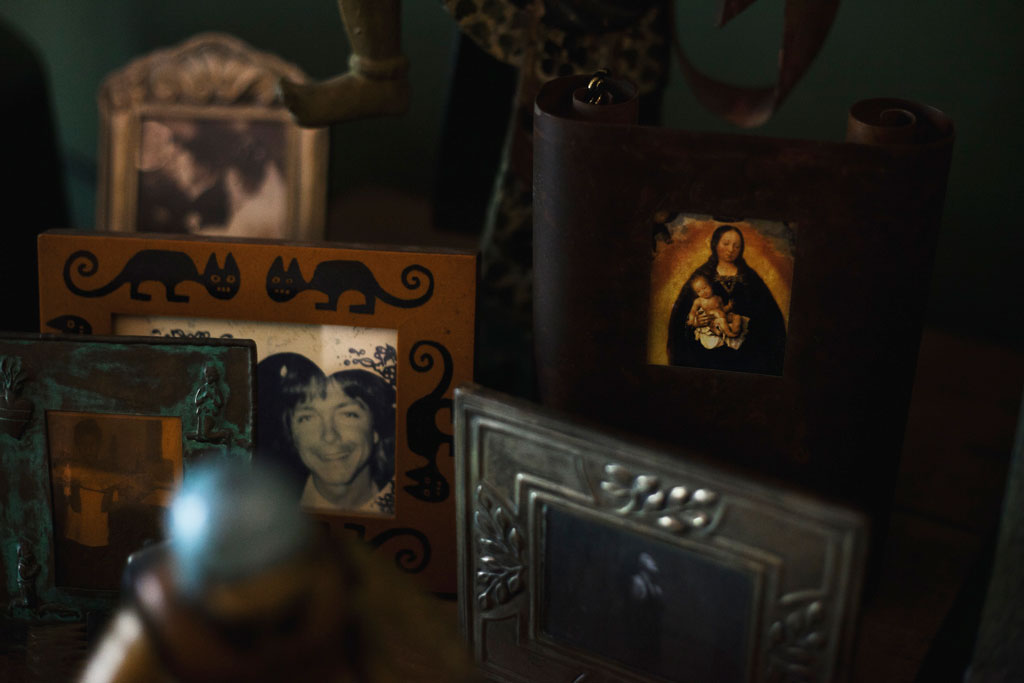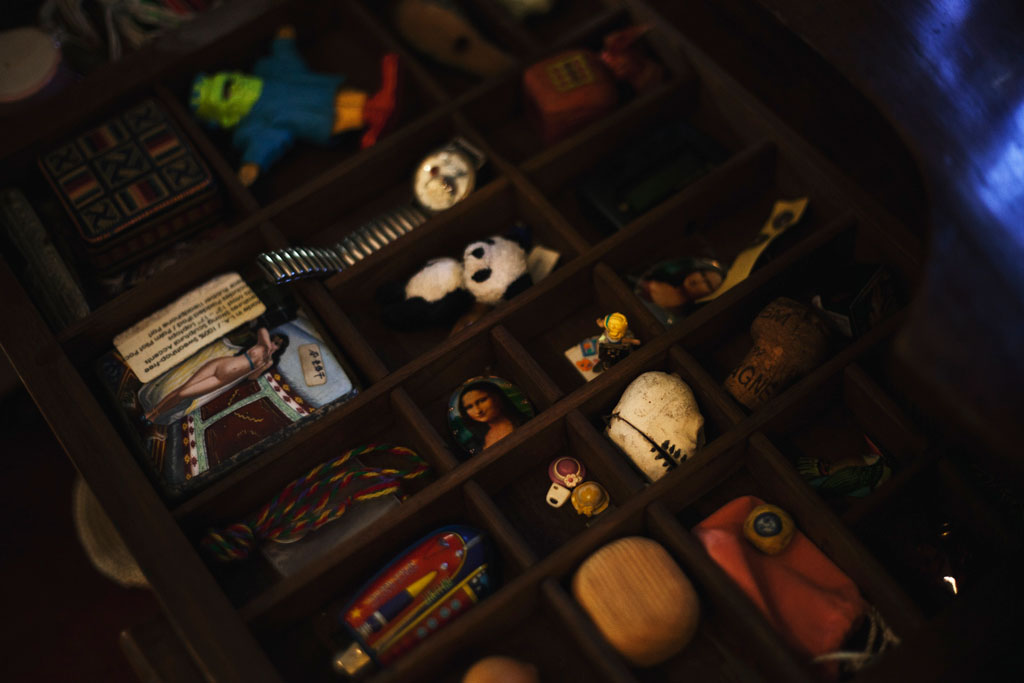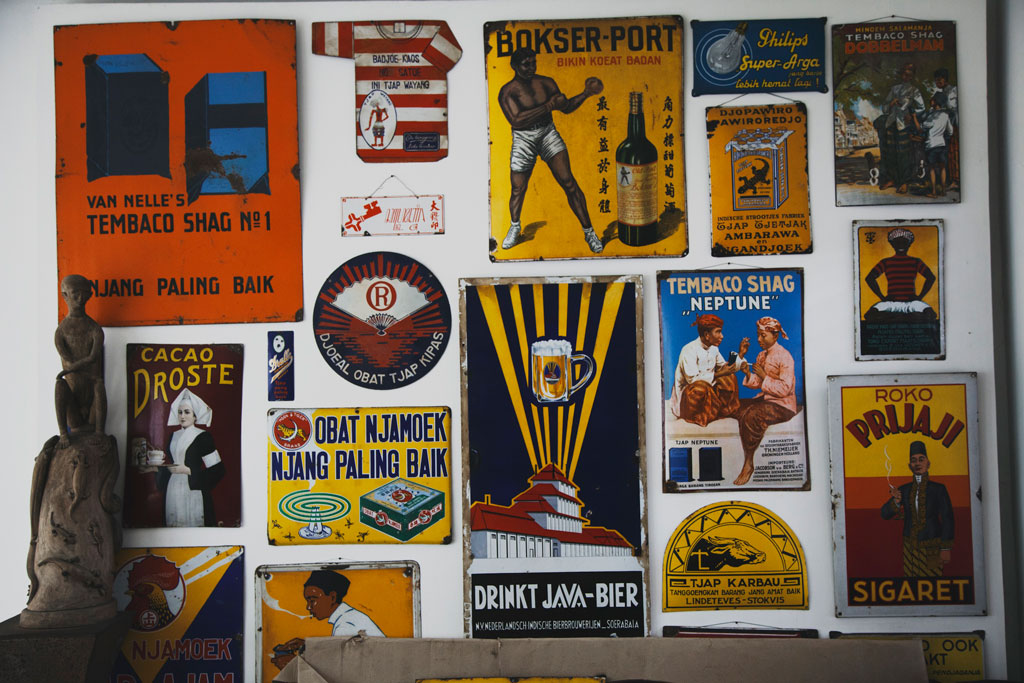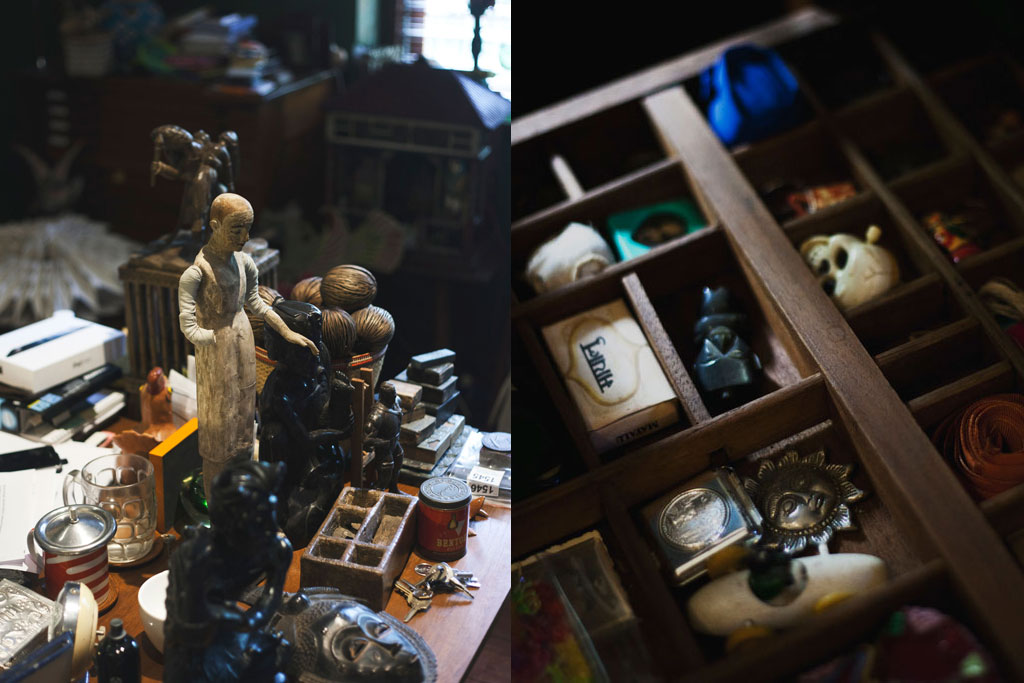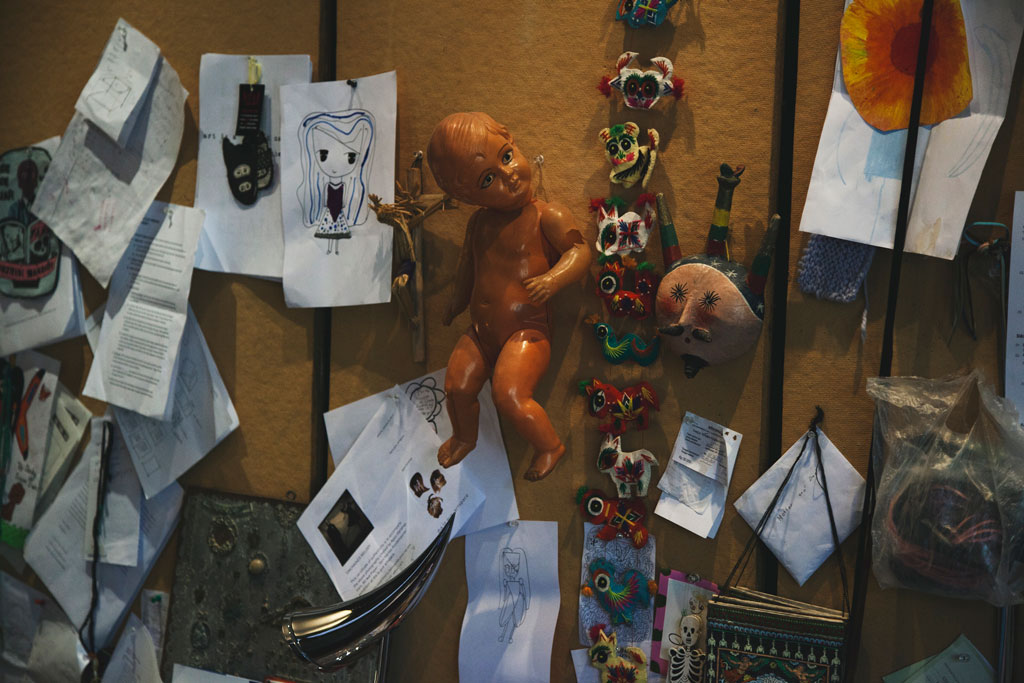 W
What triggered your interest in design?
H
My interest in design developed from a very young age. In junior high school I already knew I wanted to be a graphic designer. Different from children of my age, I have always immersed myself in the world of arts, I enjoyed watching the opera or theatre performances and it developed in the way I saw and felt about things. I found my interest wasn't limited to only design — I also had an interest in both music and literature.
My family was also a great influence. My parents were in the printing industry and my eldest sibling was a graphic designer from ITB, so it was only natural that I adopted an interest in that world.
W
What vision did you have when you first established Leboye?
H
One thing I have always been blessed with is I knew what I wanted to be since I was little. I know what my strengths and weaknesses are, and it became a very important aspect that shaped who I am today. I didn't have the necessary business skills when I started and also didn't consider myself an entrepreneur. I was purely a designer and an artist seeking for something personal for myself.
Leboye started small and received recognition and interest from people around me, and it continued to develop for 20 years now. My vision at the time was simple — to be a great graphic designer and introduce graphic design so it can be appreciated by the Indonesian people.
W
How would you describe the design scene at the time?
H
When I started in the 90s there was very little design firms in Indonesia, there was even less than 10 design firms around. The design era at that time was overshadowed by advertising companies. People who wanted to create a logo, company profiles, or annual reports for their businesses all went to advertisers and not design companies.
W
Based on your observation and experience over 20 years in the design industry. How much has changed and evolved since you first started?
H
So much has developed in the design scene now. When I first established Leboye, design had very little appreciation. I had to convince and familiarize graphic design through different means. Making products was one of them. During the 90s, we made products that people use and see everyday – from books, agendas, name cards, and posters. Those products were part of my vision to introduce design to the mass public.
Back in my days, I was the only one who studied graphic design amongst my friends. Most of my friends who enjoyed illustrating opted to take architecture instead. Back then, there were only 6 universities offering design courses but based on the latest statistic that I received 4 years ago, there is now about 70 or more universities. Now, everyone is competing to open design courses. Tomorrow I will be leaving to Bandung to become a speaker at the Institute Management of Telkom to discuss their design curriculum. What surprised me the most about the students there was most of them came from different provinces to be part of a class  of 150 people. Even though we don't hear of them or of their work, but you realize how potential our design scene is.
When I first started establishing Leboye in Jakarta, the design scene was very centralized in South Jakarta, you wouldn't find any design studio in Pluit or Kota. But now there is a massive boom in design everywhere in the world including Indonesia. Indonesia's advantage lies in its large population. Statistically, there are about 20,000 people in Indonesia that are taking a degree in graphic design now. This alone excludes the people who take design courses in independent institutions. So roughly there are about 5,000 design graduates per year.
W
Seeing the large number of design graduates and designers establishing their own name and businesses. How does a design company stay relevant and maintain their momentum?
H
We are in an era where anyone can build his or her own name through design. This can implicate both a negative and positive impact. The positive side of it now is greater interest and appreciation for people to dive into the world of design. However, many may take on a degree in design solely because they see it as an easy or cool profession to pursue. Numerous people have a perception that design is all about illustrating or making something nice and look good. But beyond that design is actually a challenge that needs to be communicated.
I can easily find someone who is skillful in design but would know if their passionate about what they do through their portfolio. As a design firm, we are constantly faced with this problem where we compete with freelance designers or designers that may have talent but weren't given the opportunity to develop their design skills deeper.
Anyone can make a fancy design, but design itself involves many aspects that other people don't see or understand. For instance, art directing a photography shoot, copywriting, or the technical aspect in printing. As a design company, you will collaborate your efforts with copywriters, photographers, illustrators that presents the same design vision as the company. I also believe in the importance of research, conceptualizing an idea and execution. There is an element of science, technology, and craftsmanship in design.
All this can only be obtained through the right resources, skills, and experience  to evolve your design style into something different. To design something that is simple and pretty can be done by anybody. But to present something of value that has character, spirit, and a better means of communication is what differentiates us from the other designers.
W
To be able to stand in the design industry this long means you had the support of the right team. How do you source the talents that work with you? What do you look for in particular?
H
A company is like a big orchestra with me as the conductor. Everyone I come across has his or her strength and weaknesses that can be perceived as their strength.  Artistically, there are types of a person who probably aren't as talented in their art skills but are considered a hard worker, then there are those who are gifted story tellers,  and you can see a balance in that. Composition is very important in a firm. The varying personalities and skills is what enrich us as a company.
How I approach the company is also very personal. I may approach both staff and clients differently. Anyone who works here will learn and do everything. I make sure the team has an understanding of different aspect of the creative process. And I can ensure you most of the people who once worked here end up doing something great on their own.
I don't have an ego to claim and do everything by myself. I realize the capacity and time of my generation has passed and people's way of thinking has evolved. I instead am in the constant look for young and fresh designers, because they keep the company relevant and help us grow as a team.
W
In your opinion, what do you perceive as good design?
H
There are the basic rules of thumb in design that we know of. But from my perspective, good design can change within time. Design to me has to relate to culture. Design itself can create its own culture and bring good value. Moreover, good design can subtly educate people about good quality and good value.
A lot of people ask me why I always inject local elements into my design, although I don't agree with them when they say my design is ethnic. The ethnic design is a result of the project direction itself. A lot of our designs can be modern too. Take Dia.Lo.Gue for example, I infused a lot iconic elements from Picasso, Salvador Dali, and [Takeshi] Murakami into the branding concept. The main intention of Dia.Lo.Gue was conceptualized from the idea of being proud of ourselves despite the differences. Trying to educate people that a local name taken from the play of the words 'Dialogue' (Dia.Lo.Gue, roughly translated as Them. You. Me) can be both playful and influential. In the end of the day good design is about creating something that enriches people's lives.
W
We talked about design as a means to create value. For yourself, do you think you have a responsibility to contribute in something bigger?
H
Definitely. I think it is our job as a human beings. We need to constantly create something that is not imaginable. Something beyond our necessity.
W
Dia.lo.gue recently hosted an event called 'Personal Project'. Highlighting the importance of balance in creating personal value and commercial work. For yourself do you have a personal project?
H
I once made a book named Buatan Indonesia Asli. A project made purely out of joy. I have always had varying interest in things that revolves around arts and culture, I can really be immersed in Japanese culture at one point and be interested in Mexican the next. But this [book] has a common theme of being graphically relevant. Other personal projects include A to Z, Satwa Carakan huruf 2 binatang, a project recently exhibited in Bandung formed as an illustration of animals from the Javanese text with alphabets shaped as a dragon.
I also helped organize a project called EXI(S)T. Through this project, I wanted to create a platform in Jakarta that incubates the development of Jakarta's art scene. So people can have an overview of Jakarta's young artist. I see that people in Jakarta are very knowledgable, it is very much seen from the film we watch or even the music we listen to, but why we seem to be producing a minimum number of great artist is beyond my understanding. I wanted to create a way so the young artist in Jakarta can flourish their potential. In the long run, I am sure we can also make greater artists than those mostly established in Bandung or in Yogyakarta.
W
People are now taking  a higher interest and appreciation to the visual arts. We also noticed Dia.Lo.Gue often host varying alternative art exhibition – can this form of art be accepted in the commercial market?
H
I am quite sure in the future art can be something of different form, not necessarily something that is visible. FX Harsono (artist) once shared to me an experience he had at an exhibition in Europe where you are only presented with an iPad and you enter a box-like architecture. Inside it your surroundings is optimized with a story of what happens in that town. And you feel as if you part of that story.
It's no longer just a visual experience. At the end of the day art can be something that touches the heart and influence you. Art doesn't have to be bought or sold, it can be something more basic.
W
We can see you enjoy collecting things. Can you tell us a bit about it?
H
I've collected most of the things from a very young age. You can find a mix of items found during my travel. I enjoy traveling so much that I made sure whenever I made some money I put it aside for traveling and to buy different items. I would have phases of my interest. I could be interested in Angel [figures] at one point and that would be all I would hunt for. Or when I traveled to Mexico, everything I collected was related to skeletons. So you can find a variation of items – even a mini portrait of Sade, because I was such big fan of her back then.
I could find things from Bandung all way to the Ivory Coast in Africa. You will notice I collected a lot of objects because of its graphic elements. There are old stamps, antique coins, or even train tickets. I also enjoyed collecting various printed product labels – from cigarettes, cleaning and household products, toys, and stationeries. I keep them all organized in plastic.
W

5 to 10 years from now, what project specifically do you want to explore?

H
There are so many things I want to see. I always have the need to explore something new and different. For instance, in 1996, I have dreamed of having a gallery of my own and only realized it when I moved [the office] to Kemang. I knew instantly what I wanted and the rest just fell into its place in its own flow.
Currently, there are a few books that I want to make, a series of sorts, but since it is a personal project, it always is put aside by other commercial projects that I do. I have been in the process of making one book for years now. The book never becomes a priority because of the time and other factors.
W

What kind of legacy do you want to leave?

H
There is nothing specific in mind. It would really be up to the people to judge…but if it was up to me, I would want to be remembered not only for my design or artwork but how our [Leboye] design has influenced and become a trendsetter for people around us.