The Future of Media with Monocle's Tyler Brûlé
Leonard Theosabrata (L) interviews Monocle's Tyler Brule (T)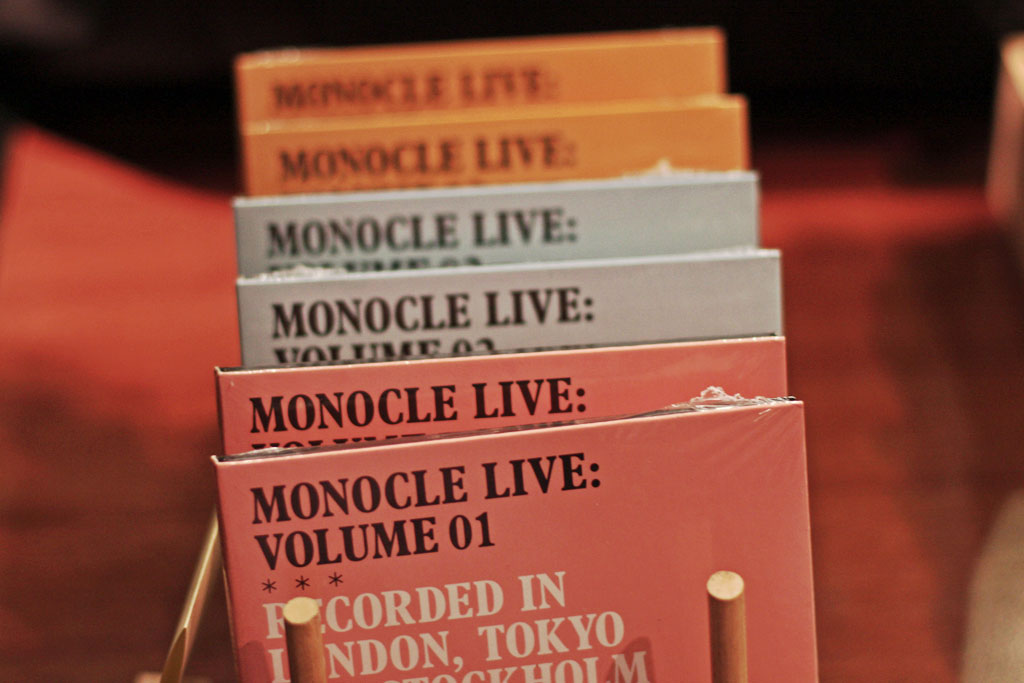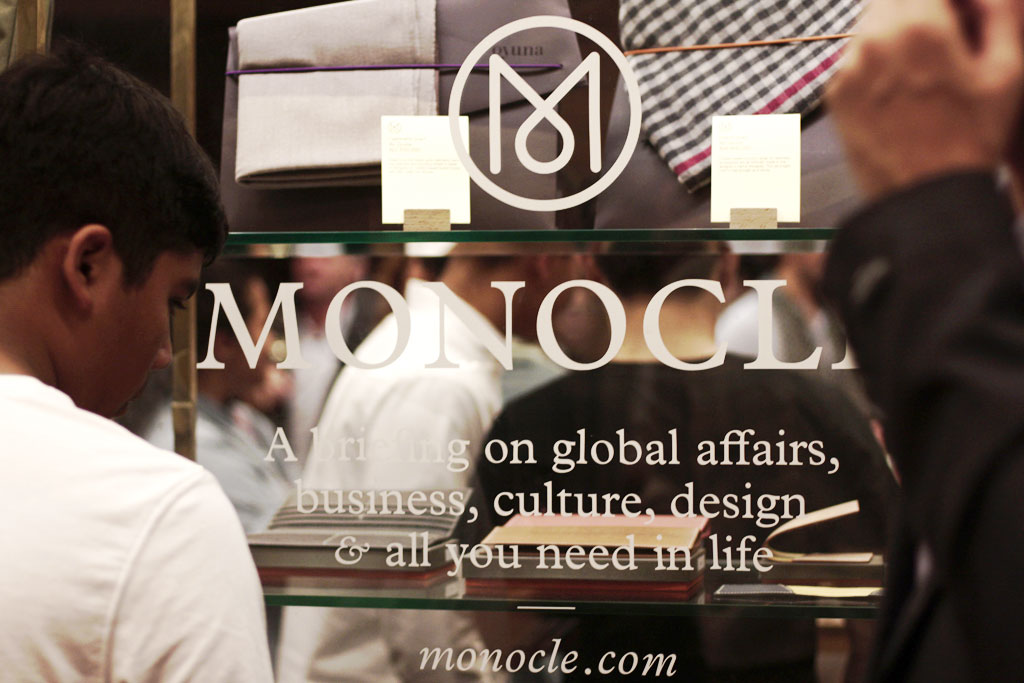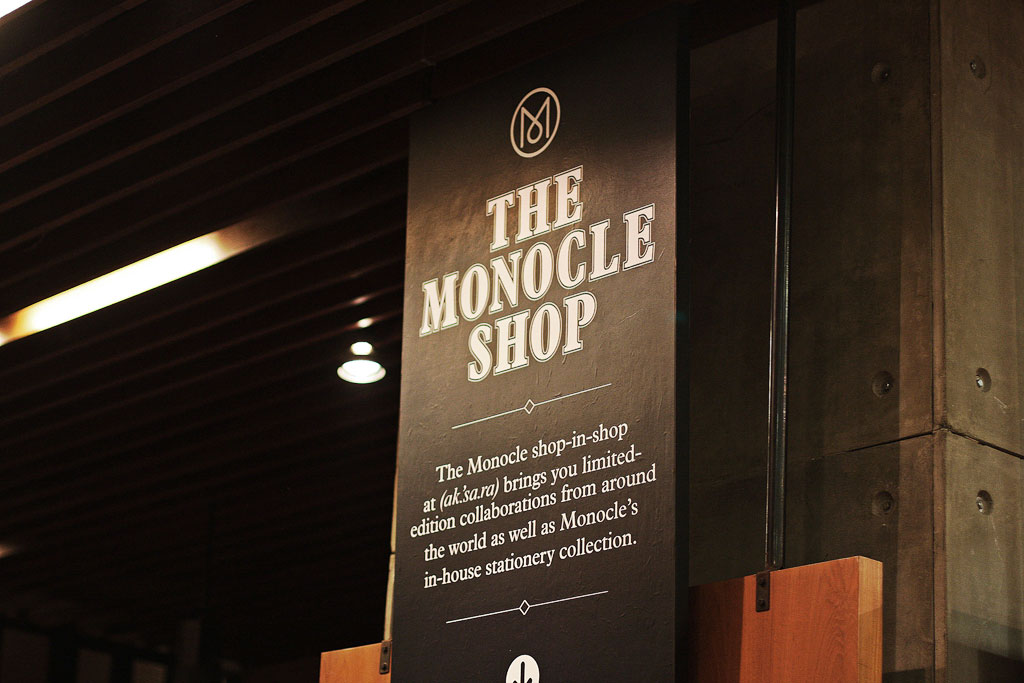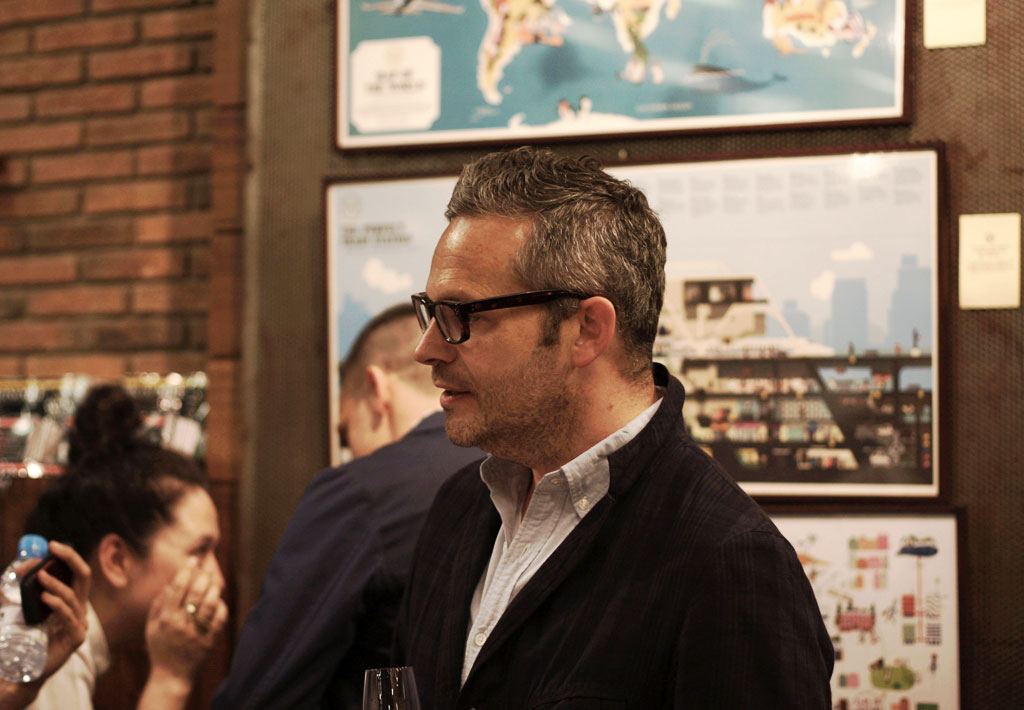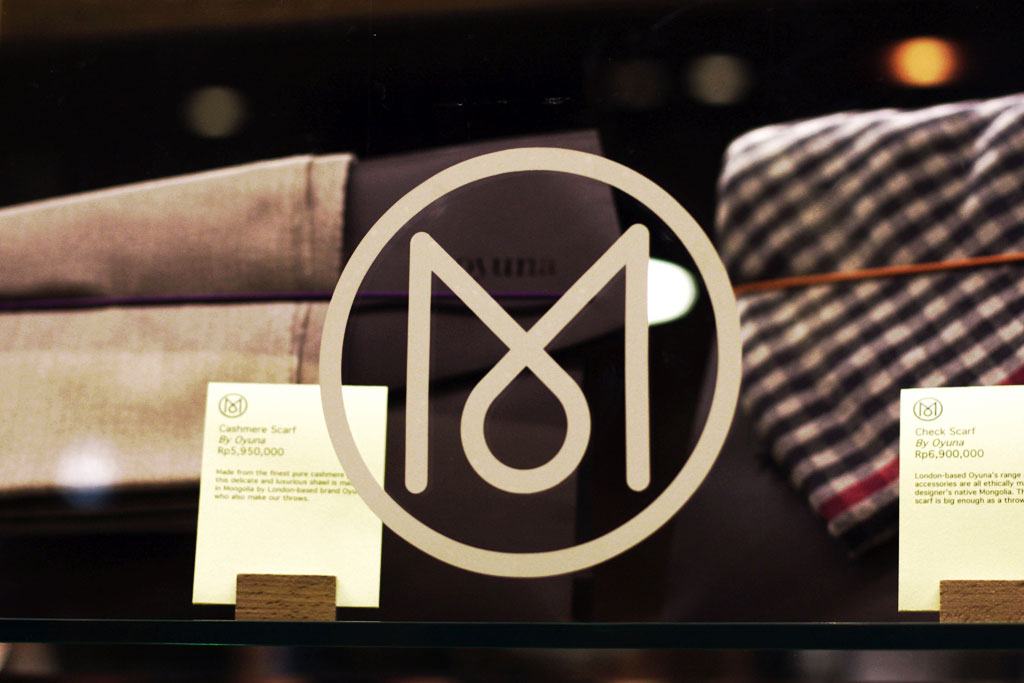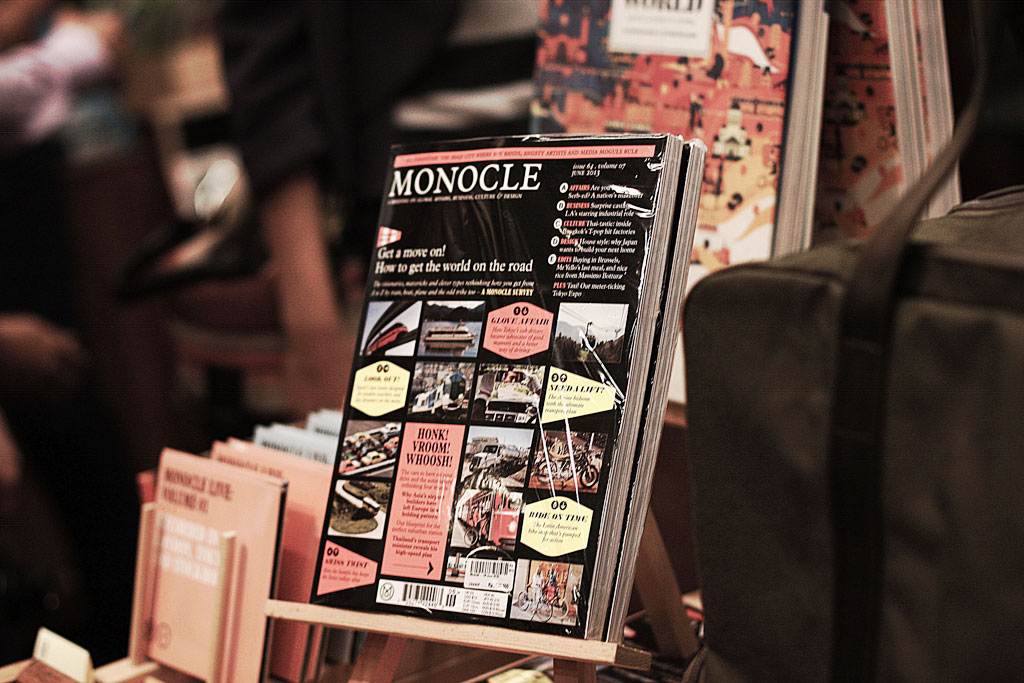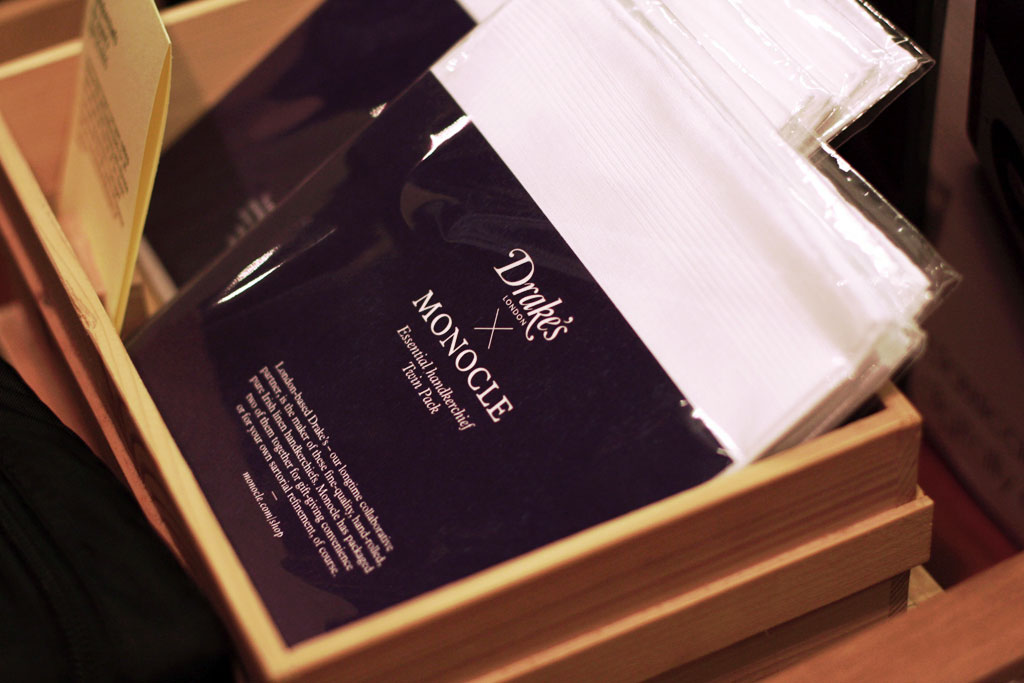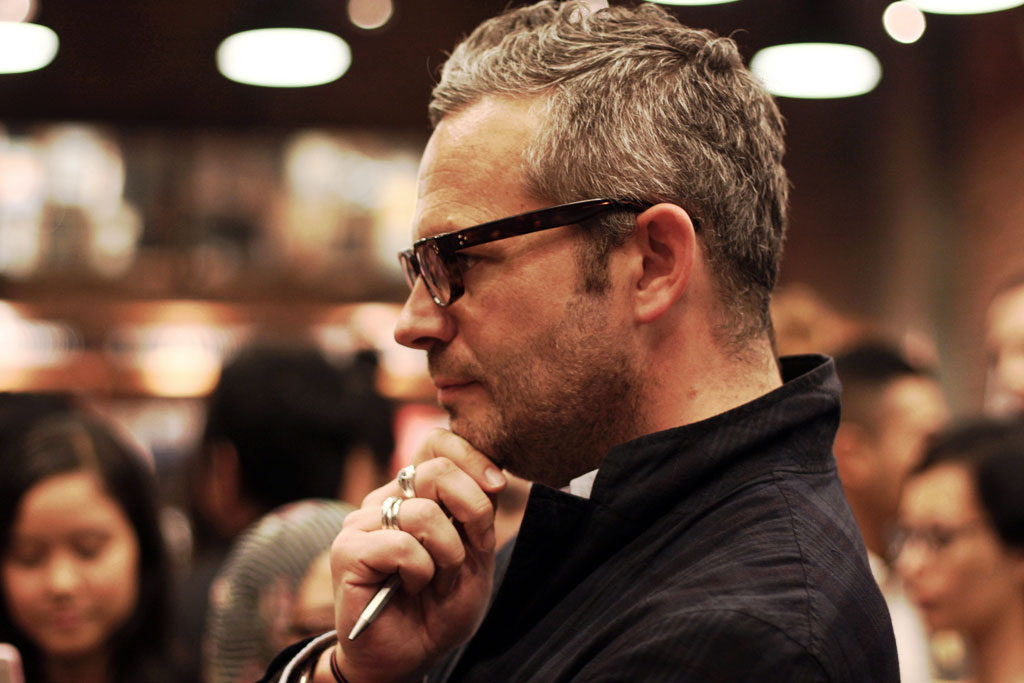 L
During The Goods event in Jakarta, you mentioned something along the lines of "News shouldn't be limited to 140 characters." Can you elaborate on your resistance against social media?
T
I think just because a piece of technology has been created, it doesn't mean that everyone has to wholesale "go-and-run" to use it. I think media works at various speeds. I am rather alarmed and I think a lot of companies would soon come to regret that they have thrown out investments in traditional journalism just for the sake of wanting to look fashionable – sort of to be there in the moment. It doesn't matter what type of social media channel you are talking about.
I think there is a real concern because people think "Oh, great. If I sort of throw this out on Twitter, then people will immediately go to read the bigger story." I think that is nonsense. People have very short attention spans. They are never going to read the bigger story. It only feeds the appetite of Twitter. It won't necessarily work for the New York Times, the BBC, The Jakarta Post, or anybody else.
There is this sort of illusion that this is driving people to other channels for deeper engagement. Just as it is a very surface medium, there is also a very surface return for traditional media companies. Ultimately, they are in competition with them. Twitter is going to be looking for deep advertising models very soon. That is what we do every single day. We fight for and develop great relationships. In fact, all of these media companies are actually just feeding content into a machine – to a brand that ultimately will become a major competitor to them. I think it is actually unprecedented right now that this is happening and people are doing it so blindly. I mean it is no different than saying that Merpati Airline is trying to drive customers to fly on Air Asia. I don't think that's a business model. But the other thing to it is that culturally, this idea of being on 24 hours a day, always telling back stories and whether you are having either your CMO telling one story. All these sort of people constantly being on with comments is a) tiring and b) it is also rather demystifying. I think that we worked so hard to create an era of mystique and to create a deeper relationship with brands. We spend so much money on packaging and who the designer is going to be. How are we going to advertise and promote this?
I think you sort of get to the point though; it doesn't become very sexy anymore. It suddenly becomes I know every single thing about a brand. Don't I want to become more deeply acquainted with it when I actually purchase it?
Which leads me to my third point, I have a big question mark about sustainable medium models that you do not pay for. So I really wonder how many people would be using social media if you had to pay $20 for it every month. Massive question mark.
L
But don't you think that partly is because of the demand of the consumer though?
T
 It doesn't matter whether it is consumer demand or not. Put a price tag in front of it and let's see what the true demand is. Of course, water in many markets is free. If you walk down the school hall and it suddenly costs you a dollar or 25 cents to turn on the nozzle every time, would you do it? And I think that is my question mark. And also how sustainable these are as real business models, particularly at a time when it is ultimately going to come down to advertising.
If bigger media brands start to respond in a more aggressive way, if they are not going to drive traffic and not encouraging their correspondence and people to be on these sites, I sort of wonder then once the content dries up how interesting do they become? If they don't have an advertising revenue model, then you don't have a business – unless of course you start to charge. And I would highly doubt it.
I just think that people at the end of the month, when they get their mobile bill, maybe they end up embedding this into their mobile bill. But if people saw that they are paying hundreds of dollars a month just for a mobile phone bill and suddenly they have to pay hundreds of dollars for this particular channel. Not so sure.
L
Monocle covers a very broad range of topics. What are the advantages and disadvantages of being open to many issues at the same time?
T
I think that is a question that came up very early when we launched the magazine. People wondered, "Oh God, Monocle is so broad." Well it is a newspaper. We are just packaging it in a different format. Magazines tend to be more specialized and of course deals in more niche channels. However, you can go to Germany and look at Stern and Der Spiegel. You can also look at Le Figaro in France, or Panorama in Italy. There is a very successful model for something that is of general interest.
Now, I wouldn't say that in layman's terms that Monocle is of general interest but it is broad in its views. Like the name says, it is Monocle. It is still sort of a very focused singular view on the world. It is certainly not necessarily as broad as daily newspapers would be. There are many things that we don't do; we are not very tech heavy as a magazine. We don't do a lot of sports for example. We do popular culture but certainly do not do celebrity culture. There are many things that we give a wide birth to because there are many other places that you can go for those things. I would say, despite sort of being broad in our remit and what we want to put across editorially every month, it is still a pretty focused view.
L
In a very short sentence, what is Monocle's focus then?
T
Hopefully, it sort of says that on the label that it is a briefing on global affairs, business, culture, and design. I mean those are really the four areas that we look at and we also try to look at the intersection between all of them. How does a good cultural policy by a government actually drive business? How does a country's investment in national brand reflect their appetite for design and encouraging young architects, young graphic designers, and fashion designer, etc.? I think that is why it took a while for people to understand exactly what we were doing. I think it is pretty clear now. I think that is the level of engagement and excitement that people have with our brand. It is that they see there are many crossovers.
At first, people don't get the cross over between global affairs and design. But then it starts to make sense. A country spends a lot of money on an architecture program for their embassy and that is being fined off at a federal level, it is being executed by a ministry of foreign affairs but they have to engage architects and designers to express themselves on streets and in compounds around the world.
There is a very direct relationship between those things. Yet, even within newspapers or within the traditional news weekly magazines, these are topics that weren't really covered. Curiously enough, it is interesting how we have been doing this for the last six and half years. Look at so many countries right now. It doesn't matter whether it is Indonesia, Japan or Germany; everyone is working very hard across the traditional and untraditional media channels to get their national brand across. That is what we want to be – a big part of that discussion amongst many others.
L
How do you think today's publication both, print and online, can revive editorial content? I think you mentioned in some articles about editorial, specifically online editorial content, not being very interesting anymore. Like there is no weight to it.
T
You can look at a number of journals and number of websites that do deep investigations and there is no question that the web is a great tool for research. However, you still require a printer. Because you are not going to troll through hundreds of screens and have any level of engagement. There is a point where you need to pull out your highlighter and sit down and digest, collate, and restack documents if you are doing a deep piece of research. In that sense, great research tool but I think that we have hit a bit of a wall in terms of how far newspapers can go without, lets say, a new level of innovation. Why don't they come up with a new level of engagement as well? Now, that also means that all requires a new business model because I would say that 99.9% of newspapers are currently challenged trying to figure out how this works.
They have erected pay walls, but the pay walls go up of course, the numbers drop therefore advertisers don't want to pay at that point because they now have been locking into a decade of paying for eyeballs as opposed to actually paying for quality. I think this is the big issue here. There is a value in and outside that cover, there is a value in an opening spread in a magazine or the first 10% of a magazine, and that has been always a contract that a publisher has had with an advertiser.
Those spots are of a certain value. They are valuable because they are not just seen by the purchaser of a magazine. If you have that magazine opened in an airline lounge, 20 people walk by you and see the Cartier ad. You have it open in the aircraft, depending on where you are sitting and 200 people might walk by you. So what is interesting about that is print media in many ways is still outdoors advertising as well, because you have many other people actually seeing the advertising.
Advertisement on a website is completely and largely closed, because there is no outside back cover to a tablet device. There is no outside back cover if you got your laptop flipped open. If we are going to a next level of editorial online, which of course we can and there is ability to do it. I don't think our pockets are deep enough right now because it doesn't matter who you are – whether you're the New York Times or affiliated with Sao Paolo in Brazil – everybody is challenged in trying to figure out how this works. Which is why we said when it comes to words, we are going to choose our battles and our battle is going to be on paper. When it comes to the web, our battle is going to be fought with video and audio because we think that it is an electronic medium it makes more sense for us.
If you're a subscriber, you can read everything online. However, we would venture to say that, "Hey you have to be a subscribe to do that because of the pay wall." And 99% of the time people are going to prefer to read it in a printed edition anyways. Now, you might be traveling to Sapporo on your way to Nisekoand you want to know a great place to have curry. Well you are not going to have all your issues with you, you can go online and go search for that. That is the service that we offer in print. In terms of growth, engagement, new readers, building your revenue models, it is very clear to us that we weren't going to be able to take Monocle to a tablet edition and generate any extra revenue. In fact, all we saw was costs associated with it. What made more sense was say, what if actually use this medium in a very inexpensive way to bring radio to the fore and to do a round-the-clock global broadcast? We used web as a very inexpensive delivery device, but do it at the highest possible quality and could we bring in great advertisers as well. I'm happy to say that this is something we have succeeded in doing. Likewise, it is the same thing with video as well. So everything we do have to be pretty sure bets if we are going to venture out to do these things because we have to make sure that we make money. I always talk in terms of our company there are no nets or wires. Now the BBC, they can go in and spend hundreds of millions of dollars with experimenting with things and just like what they are doing right now, closed down a massive digital project right now. Which they felt hasn't worked. Now, they can do that and carry on because we, the taxpayers, pay for the BBC. And they're able to do that. Those are the types of bets that we cannot take.
L
What is your idea of a perfect article? What are the most important ingredients?
T
Well I think it has to be original and engaging. I'm going to read it because hopefully it is because this seems new and I haven't seen this before. It demands on the ground reporting, of course, one can report like right now over the phone, but I think that if you are going in for 500 to 1000, 1500 and 2000 words, it is quite important to be on the scene. Certainly in our realm, we are not the New Yorker, in essence we don't go to 6000 words but likewise, and we are also very visual. There is always a need to be a great photo reportage, which also goes with the story. We always talk about this strong marriage of words and pictures. And you need to send someone who is a good interrogator, you need to send a keen observer but do they need to be potential Pulitzer Prize winner? It would be nice, but I think, our view is that we would rather get somebody out there to deliver the story and as long as they got the observation, the keynotes, and they are able to assemble their thoughts in a cohesive and an engaging manner, fine. We got editors back at the base that could polish things up and give it a consistent tone. And that is a big part of why people read the magazine because there is a consistent tone of voice in Monocle. That is because, I wouldn't say that it is a heavy layer, but there is quite a thorough process or top editing. I think by the time a story reaches the reader, it would have been read 15 times by probably 15 different people. It means that it really goes through quite a thorough process.
L
In your opinion, what makes a good journalist? Is formal journalistic training (schooling) necessary?
T
No, I don't think so. It comes down to having a keen observer's eye. I think that if you are able to arrive at a city and in a very short span of time, you will be able to hopefully suss out the differences in one market versus the next. Are we able to spy the opportunities? Are we able to really get a read on what's happening and that is, and I'm often surprised, how many people sort of go around the world and don't challenge their surroundings. And I think that has to be a key element. I think you have to be thorough; not only in fast checking but also in how you conduct yourself with potential interviewees. Oddly, I think salesmanship is incredibly important. You are not going to be a great journalist if you can't sell yourself to get the interview. You have to be able to sell your interview to get it published. And you need to be able to sell it on page to get people to read it. Sometimes sales and journalism are unhappy bedfellows, but I think it is absolutely key. That is why really good journalists are also very good at advertising sales as well because they are passionate about the product, they understand the brand and they can sit down with it. It doesn't matter whether it's Toyota or Cathay Pacific or Four Seasons Hotel; they can then tell a compelling story as well. Which also hopefully gets those brands to advertise our business.
L
 You said in your speech that the international media gives a negative portrayal of Indonesia. Now that you have been here and have given a positive review in your article in the Financial Times, what potential do you see in Indonesia?
T
Mine is less of an Indonesian view but a more of a Jakarta view. We know that there are a number of challenges in terms of corruption, in terms of a very bureaucratic process. There are many questions marks about a country that is very rich in resources but many question marks about how those resources are extracted. How sustainable all of these projects are, given the break-neck growth that is happening. I think we know all of those, I think there needs to be greater transparency and a stronger narrative that comes out of the country, in terms of how these things are being addressed and tackled.
As I was saying, and sort of vaguely alluding to the Financial Times, we talked about boom and booming economy, I think, this is the challenge for Indonesia is to figure out how it gets its message out there. What does the boom look like? What does it smell like? What does it sound like? And that can be partly the role of international media, but I would say that is largely the role of Indonesian media. It is more of the role of the foreign ministry, BKPM, they are the ones who need to be working on getting those messages out there. Whether that is investments in infrastructure, we have a story in the current issue about the new airport at Medan and then there are lots of international people after Indonesia airlines that have been blacklisted in Europe. What is being done about aviation safety? You can read lots of things that are obviously having various policies are being addressed. Just at that moment a Lion Air plane crashes at the end of the runway, and then "Oh, right". Maybe they don't have it sorted out after all. So there are two things. There is, hopefully, the internal forces at play to go and correct and improve the area discussed, but then that has to be paired with a credible transparent, and it can be both from a PR point of view, not just necessarily ads in and on TV and newspapers. There needs to be a credible PR campaign, which is backed up with the results that gets out there.
Underneath all of that though there is this small to medium size enterprise boom, which from a Monocle perspective, we find absolutely fascinating. I just read our Bandung story last night and it is going to be one of our cover stories in the next issue, it is a fascinating story. Lets be honest who has heard of Bandung? No one really, within your neighborhood, yes, but globally, I mean Bandung doesn't mean anything to anyone probably in New York as much it does to people in Santiago. However you read the story and think that this is absolutely amazing. It is a classic Monocle story. You get a wonderful narrative about a city, which is on the rise, which has a clearly interesting history. Then you pull together all the creative and entrepreneur forces that are happening there and know those are the stories that we want to tell. Now, I think that is also where international media, hopefully becomes more engaged and is interested in telling those deeper stories. I think because we have seen that happen with India, we saw that happen with China, the same thing has happened with Russia and Brazil. So I will be fascinated to watch over these coming years how this story plays out and hopefully we can become one of the key players in telling part of it. 
L
When will we see you guys in Jakarta again?
T
We are talking to the gang at Ak'sara. We have our book coming out, The Monocle Guide to Better Living, which is coming out in August. So we are looking to doing an Asia book tour. And Jakarta will definitely be a part of that tour for sure. I think we might tour in September.