Interview with Will Sweeney
Max Suriaganda (M) Interview with Will Sweeney (W)
by wjournal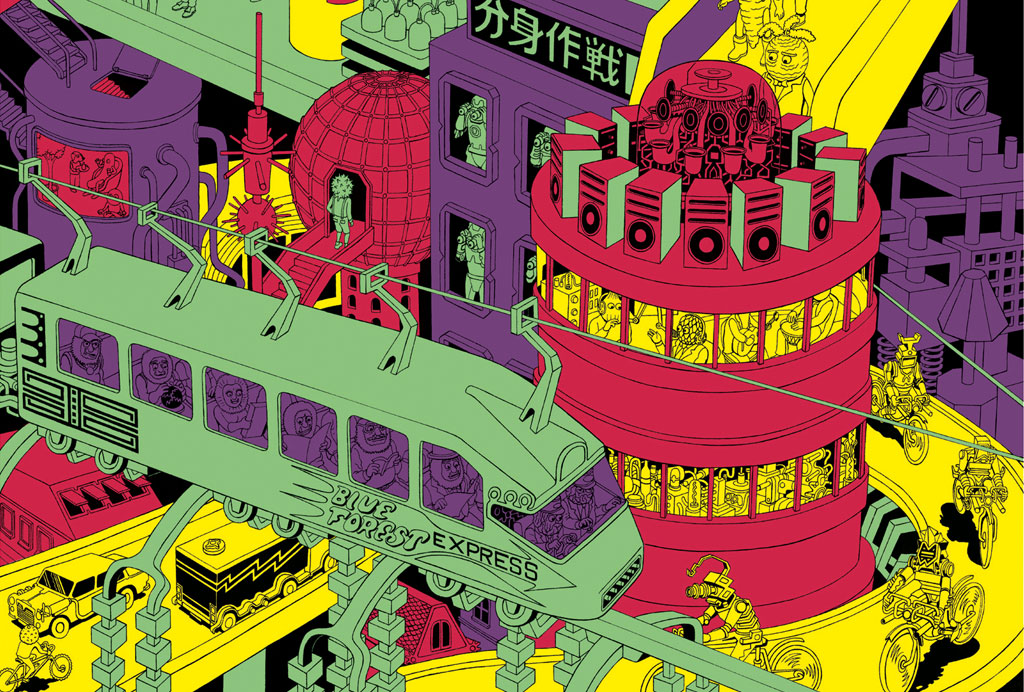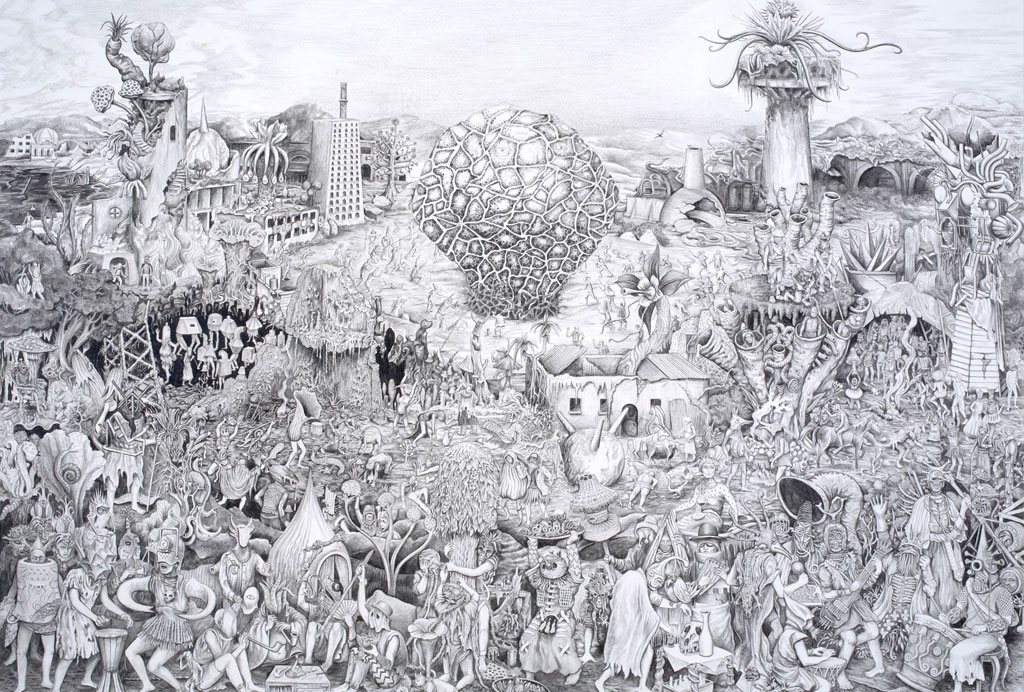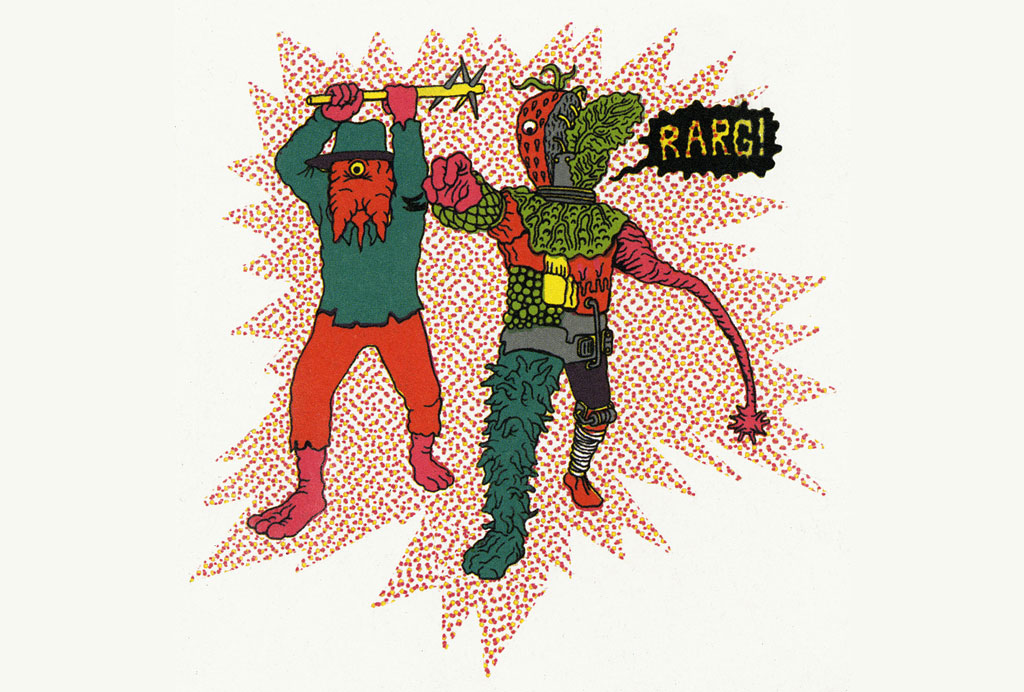 M
Being raised in an art oriented family, did you always know that you will end up taking this kind of path of a career?
W
No – I wanted to make it in a band till I was about 17, but it sort of became apparent to me that this wouldn't happen overnight and I had better do something productive in the meantime…so I went to art college as many great musicians have done in the past…Whilst studying in Liverpool I became more confident in my drawing skills and decided to try and get into the Royal College of Art to do an MA. I got in and once I was there, met people who inspired me to really focus on my work and it became an obsession.
M
The early days of Silas & Maria was a different entity altogether and you're an integral part of that. Can you tell us what the group's environment was like back then?
W
Oh the good old days! Yes it was interesting and inspiring, it felt great to be a part of that group of people and to be involved in something that was definitely very English – for years many people in the UK were following US alternative culture, indie bands, grunge bands, skate culture…hip hop.
Silas was kind of defiantly English in a way, Russell Waterman (co-founder ofSilas) is like an encyclopedia of underground culture, politics and ideas, and being a bit older than most of the other people involved with Silas, he grew up with much of the culture that inspired our work; punk, post punk, UK skate culture, football gangs/casuals etc, so the themes and writing behind T-shirt collections, catalogues, toys etc had a kind of informed authority which we could apply our work to.
I was also really inspired by the other artists, who I really looked up to – Fergus Purcell, James Jarvis, Ben Sansbury & Lizzie Finn, their styles were very diverse but cohesive and it added up to a fantastic group of artists. I didn't realise how big the following for Silas was until we went to Japan for The 'Where Is Silas' show at Parco museum.
M
Your professional work spans from being an illustrator, graphic designer, art director and even entrepreneur. But what do you consider yourself primarily as?
W
I don't consider myself a graphic designer or an entrepreneur, I'm an art director in only the most rudimentary sense…I suppose I'm an artist, I used to be more of an illustrator – working more to a brief for other people. Now I tend to illustrate my own ideas!
M
You've seemed to have built a close relation with fellow artist, Susumu Mukai in your projects. How did the relation develop?
W
We met at The RCA, Su was a fairly mysterious figure then (he still is to some extent) he would rarely come into college but the glimpses that I had of his work convinced me that he was into similar surrealistic themes as I was, our tutor encouraged us to produce a small exhibition together, along with another guy,Tomi Oladipo. We produced a strange narrative drawing show based in a fantastical theme park called Frownland, I asked a friend of mine to make overproof rum punch for the opening, and everyone got wasted, so it seemed a great success…
M
You have a decent number of followers over in Japan. Why do you think this happened?
W
I think people grow up in Japan with a greater appreciation for comics, fantasy, escapism and general weirdness…what I do is fairly obscure to many people in the west. Japanese people sometimes seem to click with it better. I guess I share a fascination with certain themes which recur in Japanese fiction – post apocalyptic visions, psychedelia, science fiction, weird latex monsters….Also since visiting Japan for the first time I've been tremendously inspired, so it's kind of a circular thing – I keep absorbing their strange culture, filtering it and selling it back to them.
M
What makes Japan/Tokyo different than any other city/country in the world?
W
Raw chicken, sea cucumbers, deep fried angler fish guts, Shinjuku host bar 1990′s David Bowie automatons..Tokyo Tower Kosmiche wax museum, Asakusa's dilapidated amusement park, Pink Dragon Rockabilly dudes twistin' in Yoyogi park….The 'NO SMORKING' sign in Harajuku.
M
If you have to name one, what is the most defining project you've done in your career?
W
I think it would have to be Tales From Greenfuzz, it seems to have captured people's imaginations more than other things that I've done. Everybody can relate to the whole vegetables versus meat thing, it's a universe that sort of works and has it's own logic.
M
Your drawings mostly have elements of science fiction & a strong exotic element in it. Where did this influence come from?
W
Traveling with my mind…I submerge myself in stories, real and fictional. I have a big collection of National Geographic magazines – from the 1940′s to the present day, I can pick one at random and find something fascinating and inspiring. Regarding science fiction, I grew up on comics and shows such as2000AD, Dan Dare and Dr Who – I couldn't, and still can't see how one couldn't find those things amazing.
M
Do you have any favorites amongst the character you've drawn?
W
I'm quite fond of the vegetable freaks from Tales From Greenfuzz 3, most of my characters are pretty 2 dimensional, so it's difficult to pick one, a lot of my friends seem to really like Rhonda Broccoli from Greenfuzz…she's based onAngela Davis (black feminist activist) so maybe thats why.
M
What kind of essentials must you have when you are working with your drawings?
W
PEACE AND QUIET! Good light, something interesting to listen to on the radio or some strange music to inspire. Like many illustrators and nerdy artists I like to work late at night, when no one else is around.
M
Could you give us a little background information about the brand new Fabrick (Medicom) Tales From Greenfuzz range?
W
It's called Deathtrap Dungeon, and it's based around Helmut The Hot Dog Man's secret base in Nutwood where he has created a dastardly maze, full of deadly spiky traps – a bit like the 36 chambers of the Shaolin temple. Ideally, I'd like to make a platform video game of it, that would be amazing, but for now a textile range wil have to do. We're making bags, fanny packs, wallets, book covers and babywear, all the best dressed babies will be wearing it.