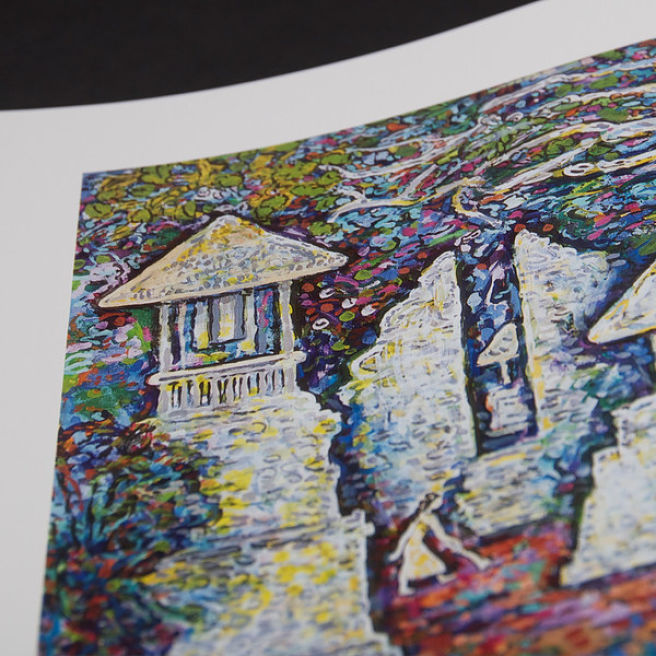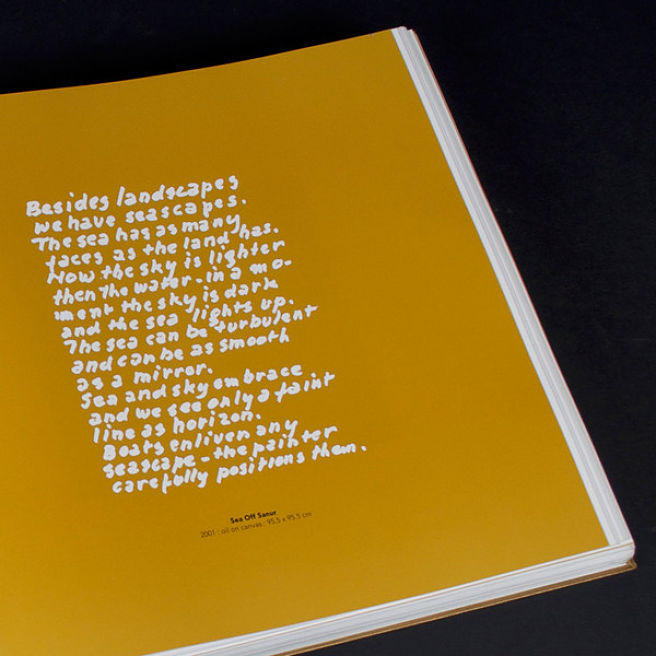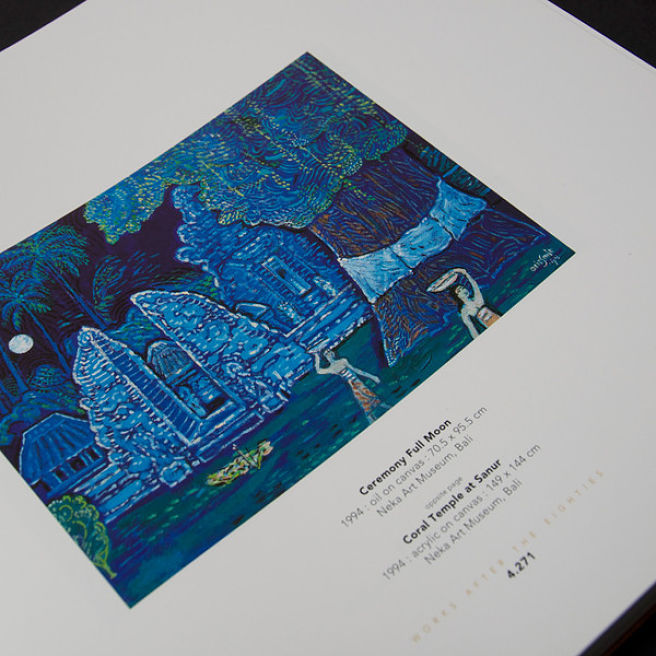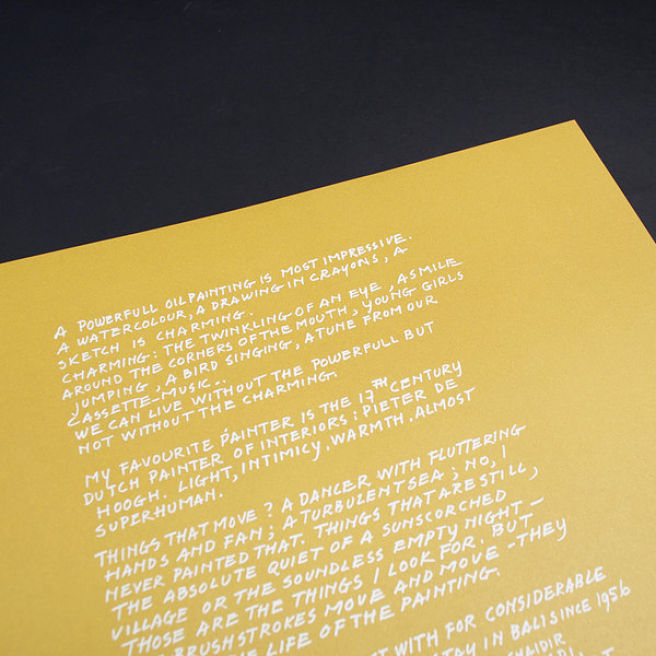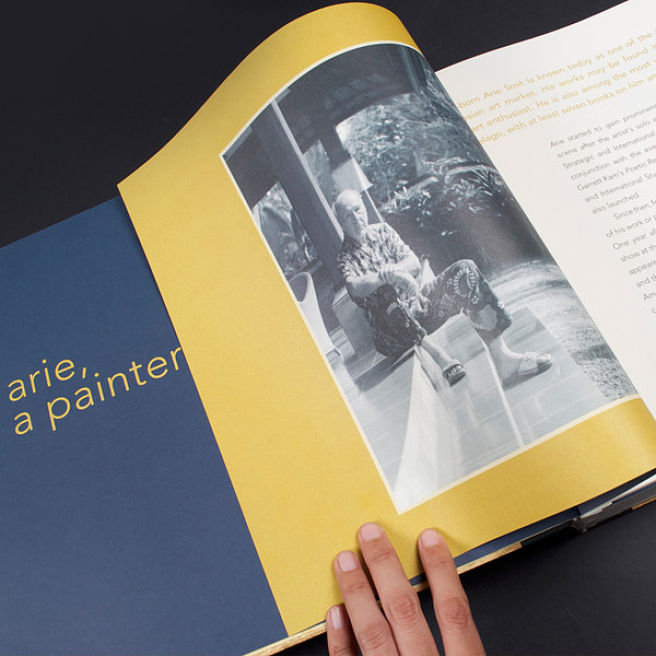 In 2002, Indonesian curator Amir Sidharta published 'Vibrant' Arie Smit, a homage to Arie Smit as the eldest foreign painters who worked before and after the World War II. The book offers a view of the artist's vibrant life and career through the collection of his paintings. It contains approximately 500 of Smit's tens of thousands paintings. Through this book, Smit also wants to share his experience as an artist and inspire the young generation of Balinese artists and collectors. Recently released was the limited, artist-signed and richly-illustrated of'Vibrant' Arie Smit. Arie Smit has been a major contributor to Indonesian art, and that makes'Vibrant' Arie Smit is a must for collectors and enthusiast in Indonesia.
Adrianus Wilhelmus Smit, better known as Arie Smit, is a seminal Dutch-born Indonesian artist. Smit first arrived in Bali in 1956 and fell in love its landscapes and seascapes that he decided to make the island his permanent home. In the early 1960s, the painter supplied art materials to the youth in the village of Penestanan, Ubud and made them his students. Later, they created a painting style known as "Young Artists" style. Arie Smit found Bali as the right place to express his imagination and Bali has been his main inspiration of his paintings until now.
Bali's influences in Smit's paintings can be seen as he often pictures Balinese scenery as the object and uses many different colors. He came from a country with four seasons which the illumination is different from tropical islands like Indonesia especially Bali. The scenery in Smit's origin country is dominated by monotous colors like grey, black, and white, while the landscapes in Bali are dominated by bright colors. Smit puts the various colors on his paintings of settings in Bali like temples, ricefields, as well as Balinese people. This using of rich colors to paint everyday scenery has been always Arie Smit's style.
Arie Smit has been a major foreign artist in Indonesia. He received Dharma Kusuma award in 1992 and his works have been displayed in many exhibition including at the East West Center in Honolulu, Hawaii, and at the CSIS Jakarta.
Purchase the book here: http://www.afterhoursbookshop.com/products/vibrant-arie-smit
article by: Elsa Safira Hestriana