Emo Night Entry #3: Reminiscing Chaotic Times of Myspace in the 2000's with Sansan53
Rehashing 2000's Myspace era during our live recording from "Bukan Emo Night JKT" with special guest, Sansan53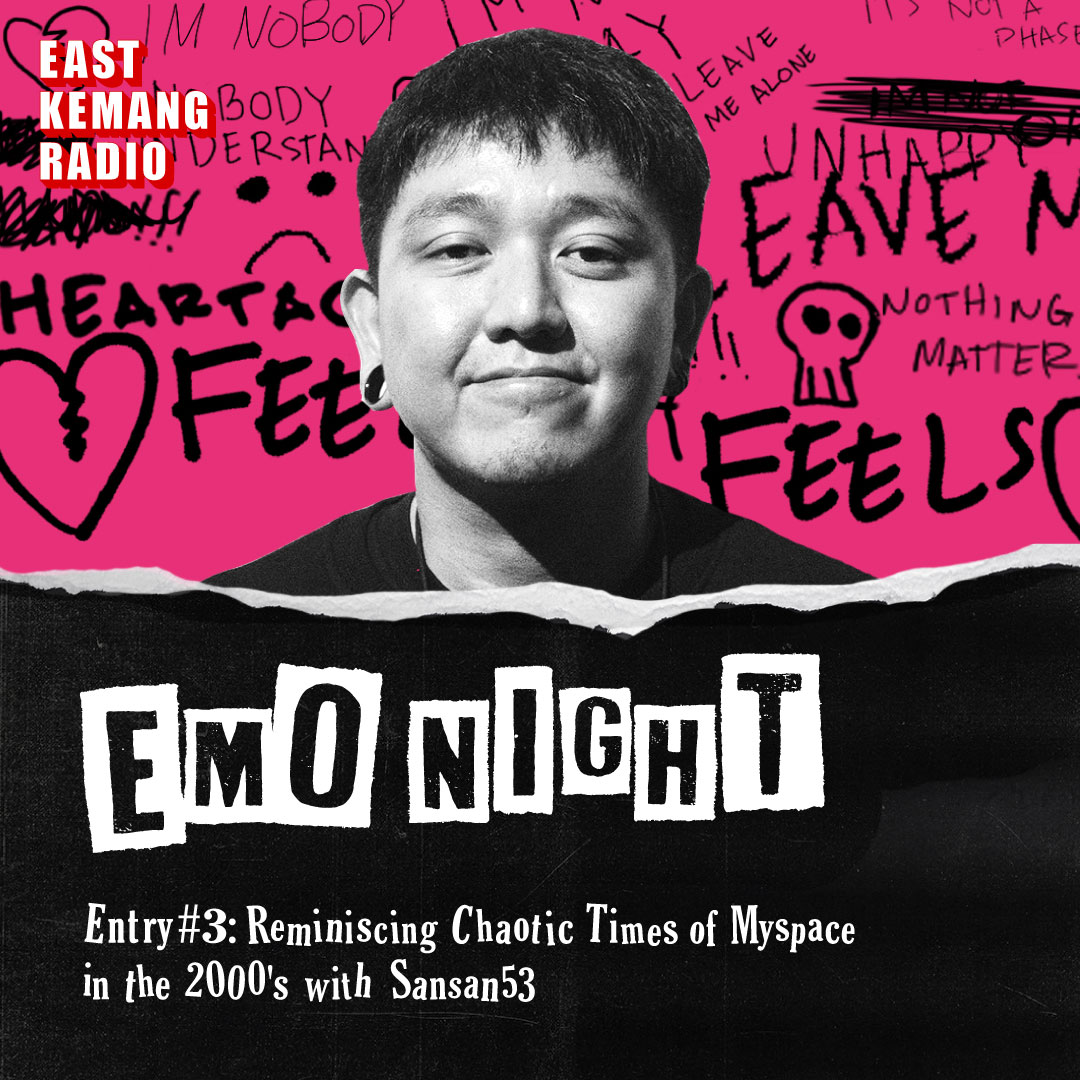 Recorded live from "Bukan Emo Night JKT" event by Dieunderdogg, Sobat Indie and 630 Recordings, we are joined by special guest, Sansan53. Best known for his role as the frontman of legendary local emo band, Killing Me Inside, Sansan spared some time before his set to join us in rehashing the chaos that was 2000's Myspace era.
Nostalgia has become a key phrase in the entertainment industry. Most recently, we have seen the resurgence of Emo and its glory days. Through that, we are invited to relive the early 2000s where myspace, tumblr and your bangs were the most important things in the world. With more and more Emo themed events and parties resurfacing, this podcast is a fun and casual celebration of Emo and our nostalgic youth.
Want to have your story heard on the next episode of Emo Night? submit your stories to sobat.indi3@gmail.com.
Listen to the episode on Spotify and Apple Music or tune in to whiteboardjournal.com for more content.