We Discuss: Lika-Liku Keluarga Muda Di Akhir Zaman
Sesi Instagram Live kami bersama Ben Laksana dan Rara Sekar, membicarakan bagaimana keluarga muda dapat menyesuaikan diri terhadap ritual-ritual baru karena pandemi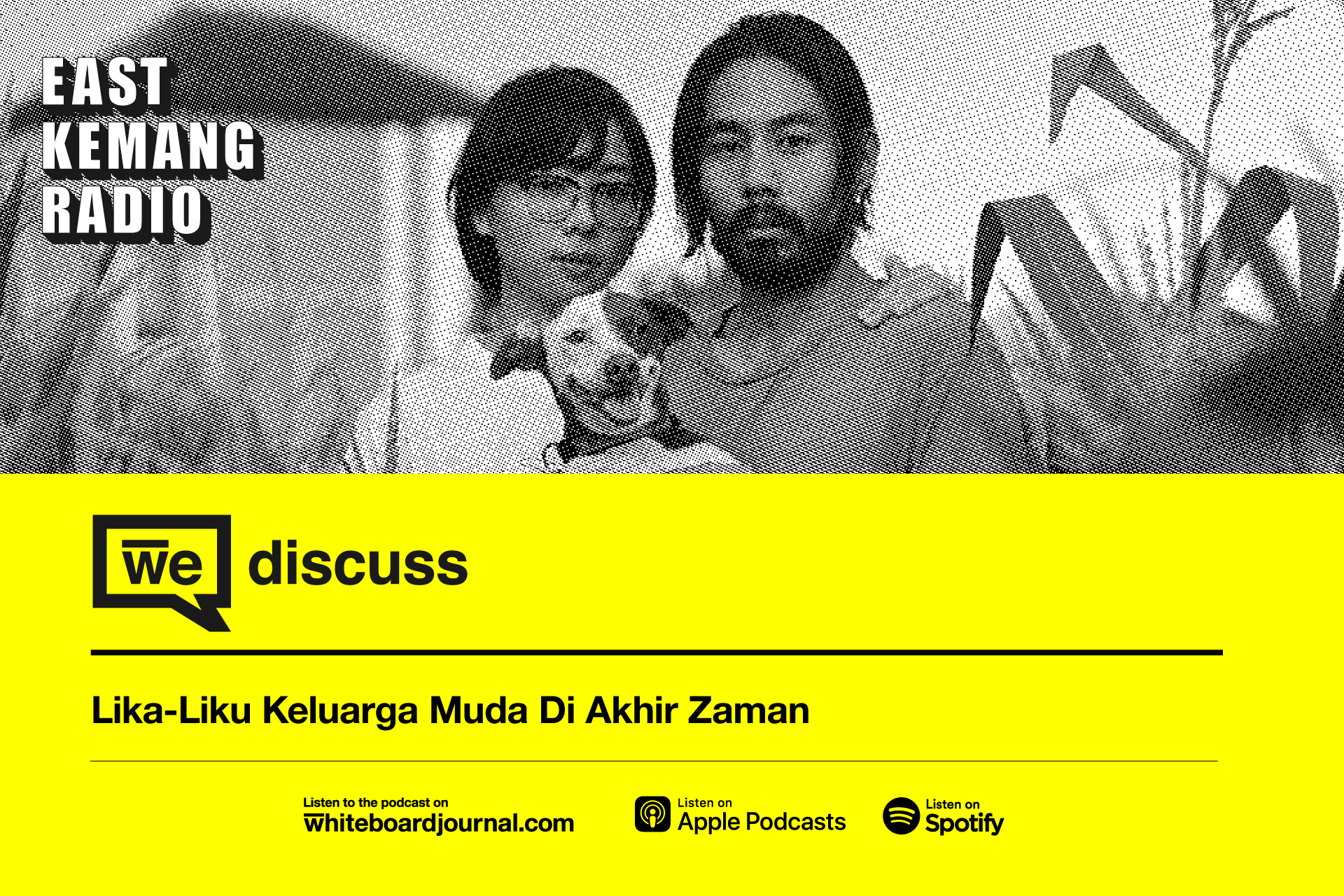 Episode We Discuss hari ini diambil dari sesi Instagram Live kami bersama Ben Laksana dan Rara Sekar. Mulai dari topik soal anak, membeli rumah, mempertanyakaan relevansi nilai-nilai keluarga yang dulu hingga dampak pandemi ini terhadap ekonomi, ritual rumah tangga dan bagaimana kita dapat menyesuaikan diri untuk menghadapinya.
We Discuss is now available online on East Kemang Radio. As an expansion of Whiteboard Journal's panels of discussion, this podcast will deliver exclusive talks with our friends and partners.
Tune in to today's episode on Spotify, Apple Podcasts and whiteboardjournal.