Jadwal Film Kinosaurus Bulan April 2016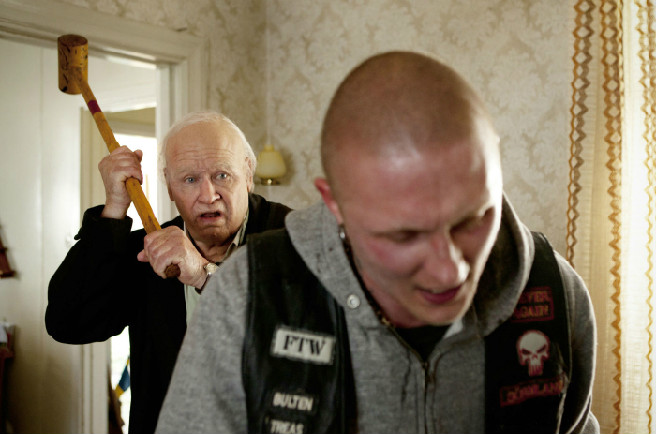 Bekerja sama dengan Kedutaan Norwegia dan Swedia, Kinosaurus, mikro sinema, menampilkan jadwal film untuk bulan April yang dibagi jadi beberapa jenis film, mulai dari "Scandinavian Popular Cinema" yang terdiri dari film asal Skandinavia yang mencapai Box Office dengan keuntungan puluhan juta dolar, "First Features" yang menampilkan film pertama dari sutradara pilihan seperti Josh Kim dan Andri Cung.
"Young Norway" didaulat untuk memperkenalkan sutradara muda asal Norwegia yang berhasil membawa filmnya ke festival dengan mengangkat cerita dari novel. Sedangkan untuk sinema anak, Kinosaurus hadir dengan "Kinokids with Club Kembang" berisi film-film animasi yang menggambarkan perkembangan film di Norwegia dibalut dengan kultur dan nilai artistik khas Norwegia.
Khusus untuk fokus sutradara bulan ini, Kinosaurus membuat "Spotlight on Mira Nair." Seorang sutradara asal India berbasis di New York yang dikenal dengan isu ekonomi sosial dan budaya India dalam filmnya berjenis documenter hingga fitur, seperti Salaam Bombay! yang pernah dinominasikan sebagai Film Berbahasa Asing Terbaik di Academy Award di tahun 1989. Untuk melengkapi agenda, "Kinodocs" pun kali ini diisi dengan gabungan film dokumenter lokal seperti WSATCC di Cikini dan film Norwegia berdurasi 80 menit, The Snow Cave Man.
Kunjungi website Kinosaurus untuk detail jadwalnya.
Kinosaurus
Jl. Kemang Raya No.8B
Mampang Prapatan
Jakarta