Six Thirty Recordings dan Winona Tapes Memboyong Protomartyr untuk Bermain Di Jakarta
Menyambut penampilan band post-punk Detroit di Jakarta bulan Juni nanti.
by Amelia Vindy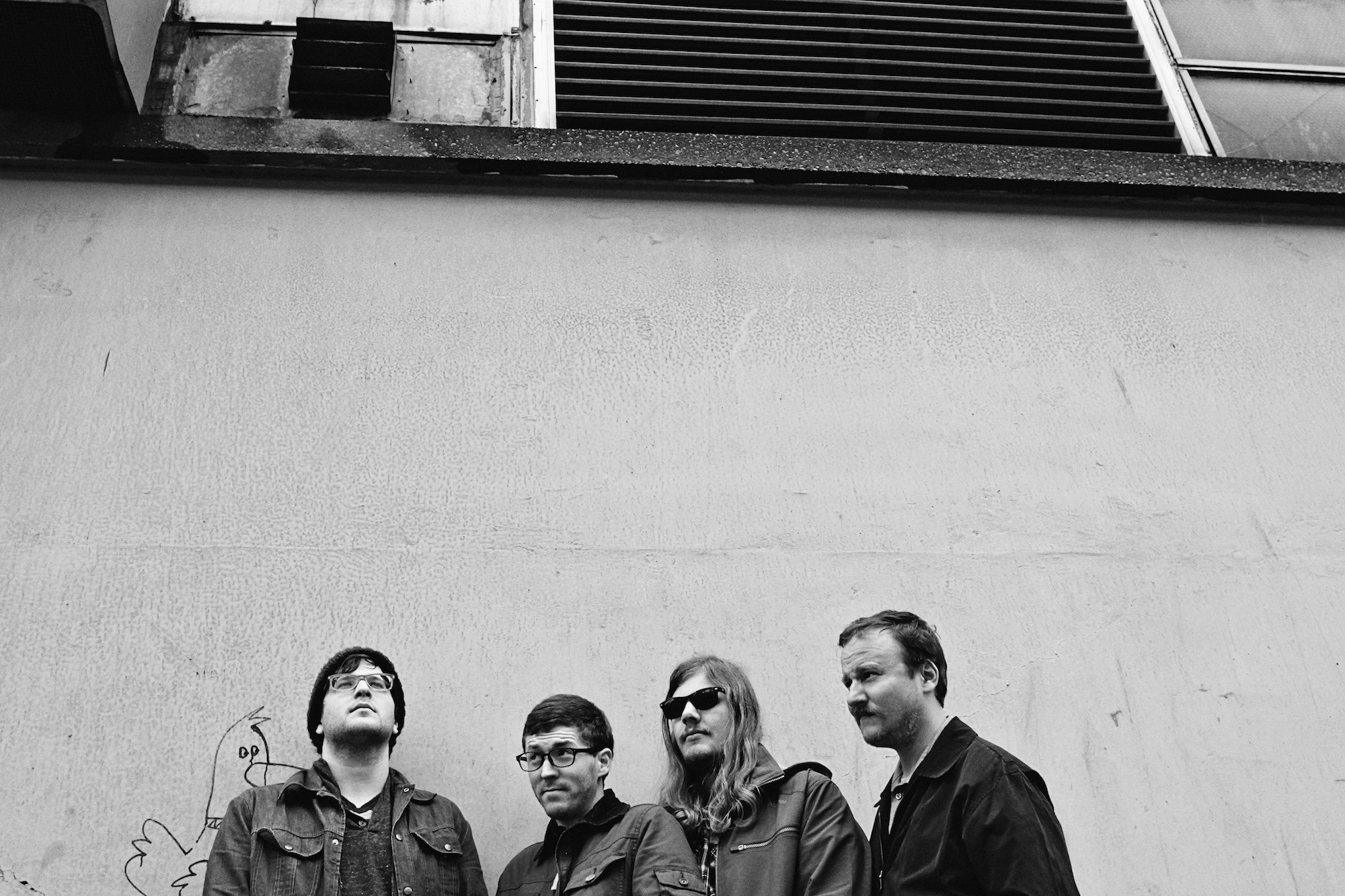 Foto: Winona Tapes
Sejak awal kemunculannya, Protomartyr adalah satu unit post punk asal Detroit yang cukup menjanjikan. Meskipun namanya dianggap baru melejit pada album keduanya bertajuk "Under Color of Official Right" (2014) namun perkenalan Protomartyr pada debut album mereka "No Passion All Technique" (2012) cukup meninggakan kesan yang membekas. Hal tersebut terbukti dari bagaimana Joe Casey (vokal), Greg Ahee (gitaris), Scott Davidson (bass), dan Alex Leonard (drum) – yang juga disebut sebagai pentolan post punk di era modern ini menebalkan identitas mereka lewat karya-karya lainnya yang dirasa punya definisi musik post punk versinya sendiri. Hal ini juga diungkapkan oleh Jurnalis Consequence of Sound bahwa Protomartyr dengan sangat baik mampu memadukan sound gelap serta moody post-punk Inggris 70-an, dengan sensibilitas garage-rock Detroit.
Tampaknya, hal tersebut di atas juga disepakati oleh Six Thirty Recordings dan juga label rekaman Winona Tapes,  yang memutuskan untuk memboyong Protomartyr untuk bermain di Jakarta. Protomartyr dijadwalkan akan bermain di Rossi Fatmawati pada tanggal 21 Juni 2018. "Protomartyr adalah salah satu wishlist kami sejak lama, sih, dan kami sangat menyukai mereka," ungkap perwakilan Six Thirty Recordings. Kunjungan Protomartyr Jakarta merupakan bagian dari rangkaian tur Asianya yang juga akan mengunjungi Hongkong, Beijing, Shanghai, Seoul, dan Kuala Lumpur.

Selain itu telah dikabarkan bahwa grup neo-psych potensial Crayola Eyes dan trio post-punk/new wave/indie pop seminal, The Porno akan menjadi band pembuka pada malam tersebut. Tiket acara pun sudah mulai di jual sejak tanggal 14 Mei 2018 dan dibanderol dengan harga Rp. 150.000. Acara ini juga didukung oleh Bayusvara, Maternal Disaster, dan Frekuensi Antara.

–

Protomartyr Live in Jakarta
21 Juni 2018
Rossi Fatmawati Jakarta

Tiket: Rp. 150.000