The Rising Hype (And Price) for LV x Supreme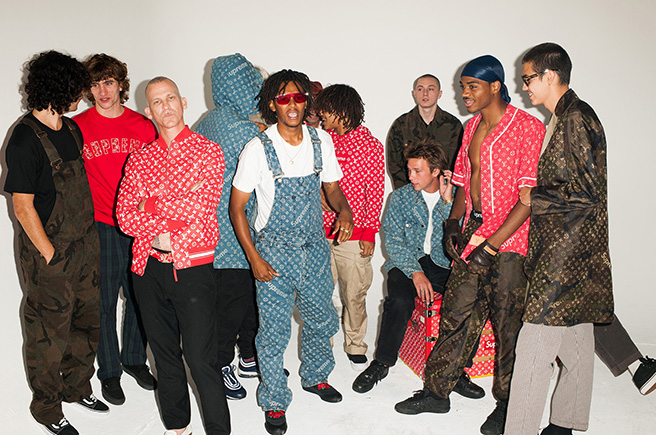 Words: Fransisca Bianca
Photos: Hypebeast
Joining the ever-growing series of collaborations in the high-fashion industry, Louis Vuitton and Supreme announced their collaboration just earlier this year.
A release of their line of hoodies, bags, shoes, and such with mostly the vibrant red color of Supreme's, with both brand's logos splashed across most items marks the possible end of a bad-blood tension originating from back in 2000 when Supreme released decks with LV's prints on them, which were then soon called-off by LV.
While the collaboration itself might come as a surprise to most due to both brands' history, what might be more foreseen is are the tags on the collection which costs 3,500 up to 50,000 euros for each item. This still doesn't stop the crowd's anticipation to the collection's launch, though. Because apparently, super bright red hood jackets and sunglasses with huge prints of the brands splashed across them costing thousands of euros are still worth the hype. Funnily enough, some of the crowd queuing to enter a pop-up launch in London claimed to be waiting not to actually purchase the insanely priced items, but rather to simply experience the 'vibe'.
This certainly speaks a lot about the length nowadays' crowd is willing to go to simply experience all the hype and buzz of a trend, which may trigger the question of whether this is about having deep and devoted passion for fashion, or just a very frank and cringe-worthy proof of consumerism getting out of control. Nevertheless, doesn't mean that the collection is still not to marvel at. Even though some aspects of the collaboration may be subject to eyebrow-raising for some, the combined work of high fashion's most esteemed luxury brand and cult favorite's skater label should still deserve the anticipation it's getting.