We Discuss #5: Recommended Reads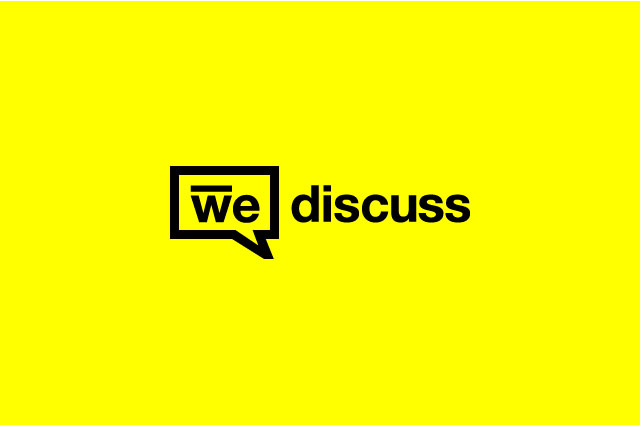 Here is a list of recommended reads that might come in handy on the upcoming discussion on places and spaces!
1. Architecture and Literature with Avianti Armand
"The only way we can understand life is by order. All chaos is difficult to comprehend. Unconsciously we are always faced with a stimulating condition between chaos and order. Chaos is the cosmos. But we actually have the tendency to look for forms and order. If not, we wouldn't be able to communicate."
Avianti Armand then goes on to say:
"The easiest example is in architecture. There is the basic rule of thumb we follow. In houses there is the public area, the private area, and the semi-private area. Each has its own characteristics. So when we design a house we base it on those basic rules. But there are always rooms to break away from that structure."
How do you think architecture functions as a representation/reflection of our society? While social order is not immediately visible, the structures of buildings are. Will observing the buildings found in a particular city reveal the character of its inhabitants?
2. Unconventional Spaces with Andra Matin
"I can try to evaluate their taste. Some of their tastes can be explicit; some character traits tend to be implicit. So we base the designs on the interviews and our encounters."
Before drawing a plan for his clients, architect Andra Martin does his best to find out as much as he can about their preferences. Would you rather have a "sterile" living space that gives you the freedom to modify it as you will or have one that has been meticulously designed to suit your personality and tastes?
3. "Figures, Doors and Passages" in Translations from Drawing to Building and Other Essays by Robin Evans (featured in Building the Mind)
"If anything is described by an architectural plan, it is the nature of human relationships, since the elements whose trace it records – walls, doors, windows and stairs – are employed first to divide and then selectively to re-unite inhabited space. But what is generally absent in even the most elaborately illustrated building is the way human figures will occupy it."
Why do you think there are differences in the way humans interact in public and private spaces?
4. Provoking Calm: The Artworks of Colin K. Okashimo by Patrick Bingham-Hall (featured in Building the Mind)
"It's easy to achieve a natural calm…trees, shrubs, a few rocks. But that's not enough. Calm should have a 'momentness,' where space has a state of impermanence. Disruption is the manmade intervention, and calm comes from the contrast."
How do you think that "momentness" can be achieved in a city – especially one that is as chaotic as Jakarta? How do you think it can be achieved at private and public levels?
5. The Flight from Conversation on the New York Times by Sherry Turkle
"At home, families sit together, texting and reading e-mail. At work executives text during board meetings. We text (and shop and go on Facebook) during classes and when we're on dates."
"In today's workplace, young people who have grown up fearing conversation show up on the job wearing earphones. Walking through a college library or the campus of a high-tech start-up, one sees the same thing: we are together, but each of us is in our own bubble, furiously connected to keyboards and tiny touch screens."
Many of us today are loyal dwellers of cyberspace, but this commitment is often fulfilled at the expense of our "real world" connections. Is it possible for us to strike a balance between our online and offline residences?
Event time and location:
Date
Tuesday, November 19, 2013
Time
7—9 pm
Place
Kinokuniya Plaza Senayan
(near the language section)
Jl. Asia Afrika 8
Sogo Plaza Senayan
Lt. 5
Jakarta 10270
Look out for updates on our Facebook page and Twitter account! If you'd like to share your opinions, or if you have friends who'd like to share theirs, please sign up via e-mail with the subject title "We Discuss" at contact@whiteboardjournal.com! If you have comments or questions, tweet us @wjournal.