Label Love: Warp
Number five out of the list of six essential record labels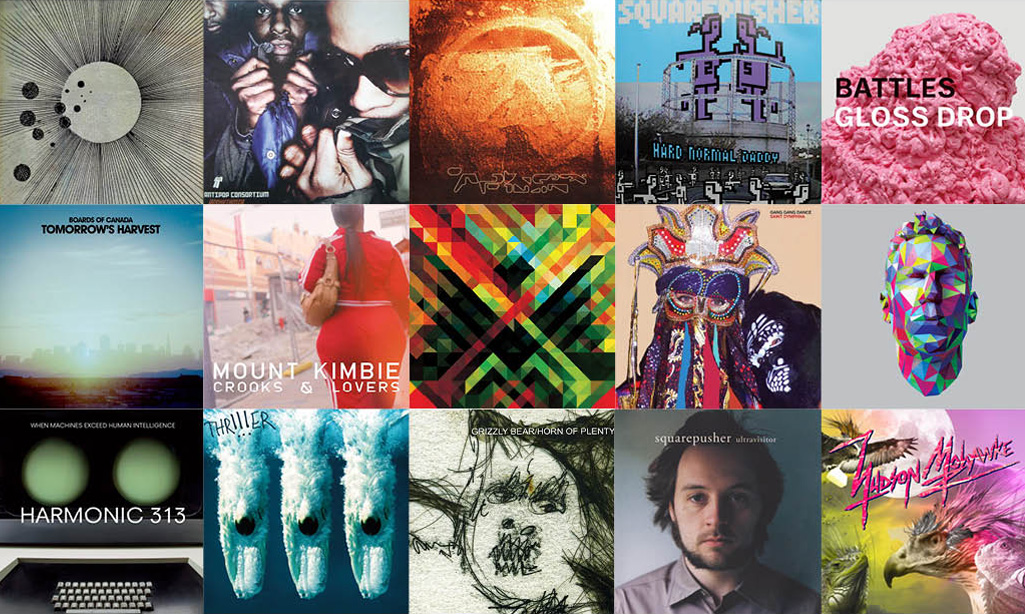 And here it is, the fifth installment of the Label Love series. While in previous instalments I've delved into iconic labels from the Jazz, Soul, Hip Hop, and Rock genres, it's about time I discussed a label that focuses on cutting edge electronic music (be it bleep techno, progressive house, jungle & drum 'n bass, ragga, UK garage, hardcore breakbeats, the whole lot). And in this writer's opinion there's none better than Sheffield's Warp Records, founded in 1989 and currently based in London.
Founded by Steve Beckett and Rob Mitchell, Warp is undoubtedly the ultimate flag-bearer for the sometimes cringingly named 'Intelligent Dance Music' (IDM). The label began its life as a Sheffield independent record store by the name of FON that catered to mainly independent-rock fans. The duo's experience at FON instilled their independent-mentality. "We've always had this indie aesthetic to what we do. I think we were one of the first 'dance labels' that took alternative rock marketing methods and applied them to dance artists (making them go on tour, getting in touch with the media, making videos)", Steve Beckett recalled.
Yet the true start of Warp was when Beckett and Mitchell were approached by Sheffield duo Nightmares On Wax, persuading them to release their 'Dextrous' 12" single that has yet to attract any serious attention. Steve and Rob subsequently set up a record label to facilitate the release and presto, Warp Records was born. While Dextrous is now considered as one of Britain's seminal dance tracks, it didn't mark Warp's first ever release. That particular honour was for a 500-limited copy of Forgemaster's "Track With No Name", which was funded mainly by an 'Enterprise Allowance' grant. And it wasn't long before these two tracks exploded in Britain's underground dance clubs.
In 2009 the record label celebrated its 20th anniversary, and in that time frame, Warp have released some of the most important records in electronic music history. From the bleep genius that is Aphex Twin, Squarepusher, Flying Lotus, Gonjasufi, Boards of Canada, Vincent Gallo, !!!, Anti-Pop Consortium, the math-rock of Battles, Mark Pritchard & Africa Hitech, Prefuse 73, Jamie Lidell, futuristic whiz-kids Mount Kimbie and Hudson Mohawke, up to indie-rock darlings such as Grizzly Bear and Maximo Park, all have had records released on the label.
Yet sadly, in between those glory days, co-founder Rob Mitchell passed away from cancer in 2001. His passing hit Steve Beckett pretty hard. Yet Steve still persisted with Warp, and the label has grown steadily ever since, and has relocated their main office from Sheffield to London.
Not only focused on music, Warp have also gained some sizeable reputation in producing independent movies such as Dead Man's Shoes, Four Lions, This Is England and Grown Your Own, as well as a whole host of Shane Meadows movies, all having garnished much attention at film-festivals worldwide.
To conclude, through is impeccable work as a music label as well as being a reputable film production company, Warp has been one of the success stories of independent production and business ethics, surely something we can all admire and try and emulate.
Ffonz' 5 Essential Warp Recordings:
1. LFO – LFO

2. Aphex Twin – Windowlicker

3. Squarepusher – EZ Boogie

4. Flying Lotus – GNG BNG

5. Africa Hi-Tech – Out In The Streets