Road to AFAIR UI 2020: 2D and 3D Workshop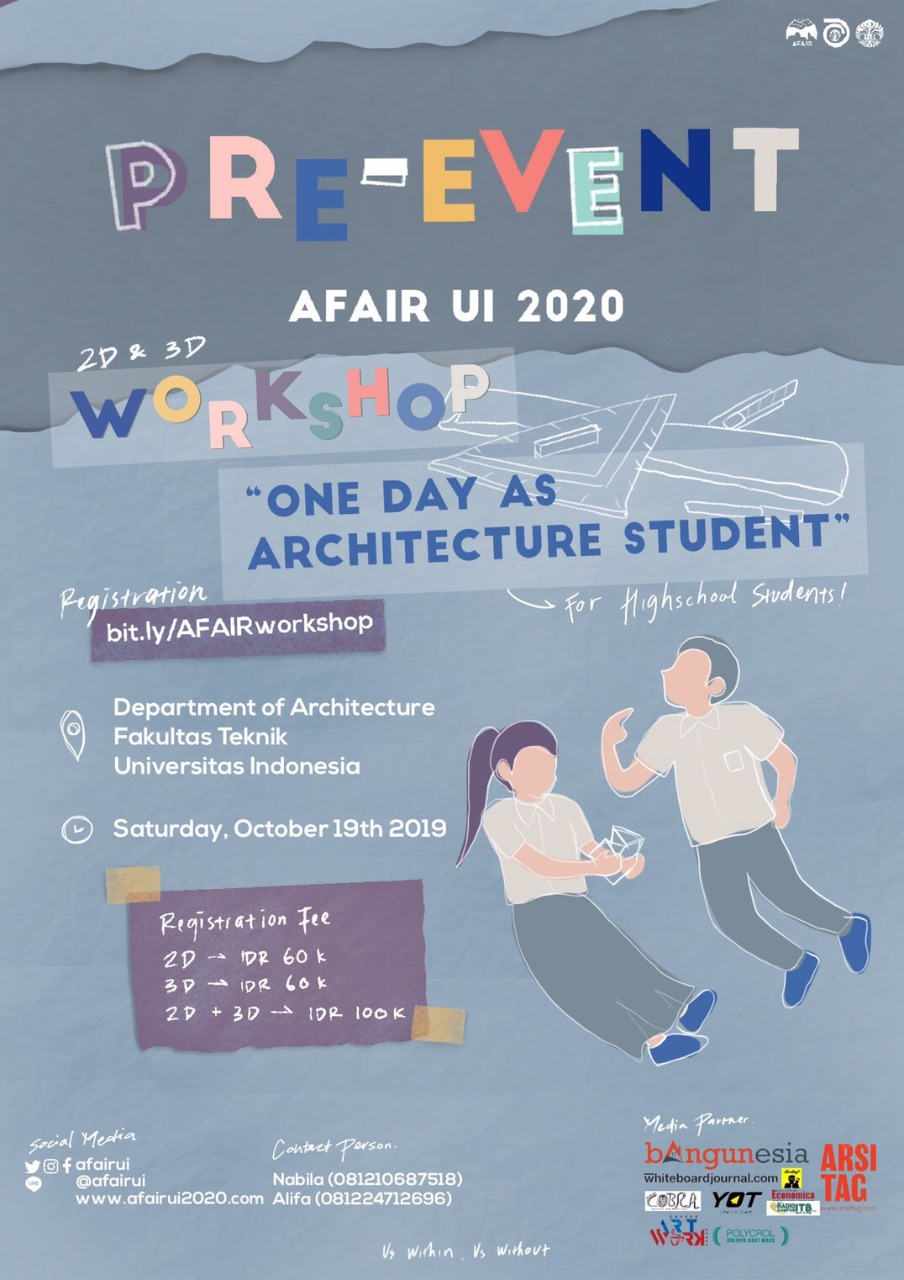 Ever wonder what it's like to be an architecture student? Here's your chance!
Join AFAIR UI's 2D and 3D workshop, "One Day As Architecture Student" to know what it feels like to be an architect on Saturday, 19 October 2019 at Departemen Arsitektur, Fakultas Teknik, Universitas Indonesia. Book your spot through the link in our picture! The fee for one workshop is IDR 60.000 for and IDR 100.000 for both workshops.
Make sure to grab the chance!
For further information, feel free to contact us through:
Instagram: @afairui
Twitter: @afairui
Facebook: /afairui
Line@: bit.ly/afair2020
Website: afairui2020.com