For Better or Worse
Love and Marriage in Anggun Priambodo's Rocket Rain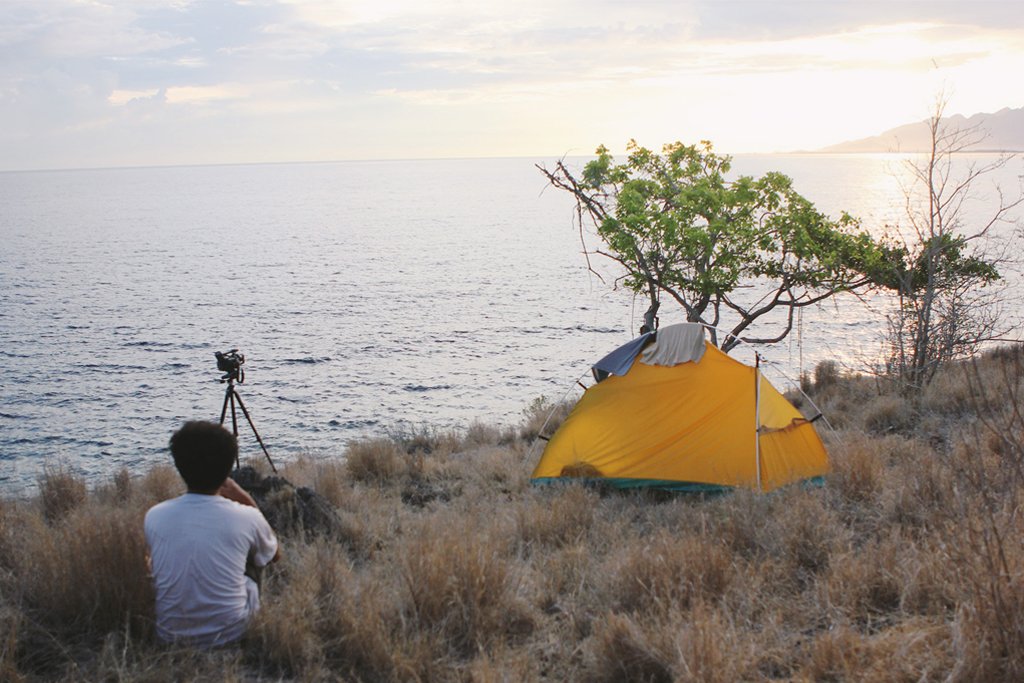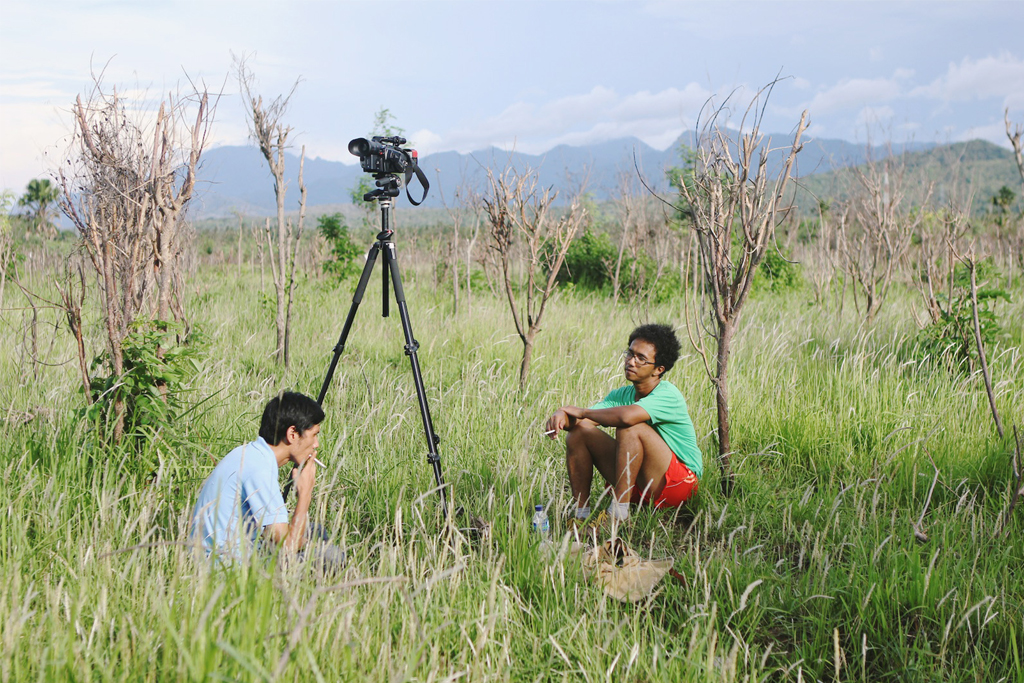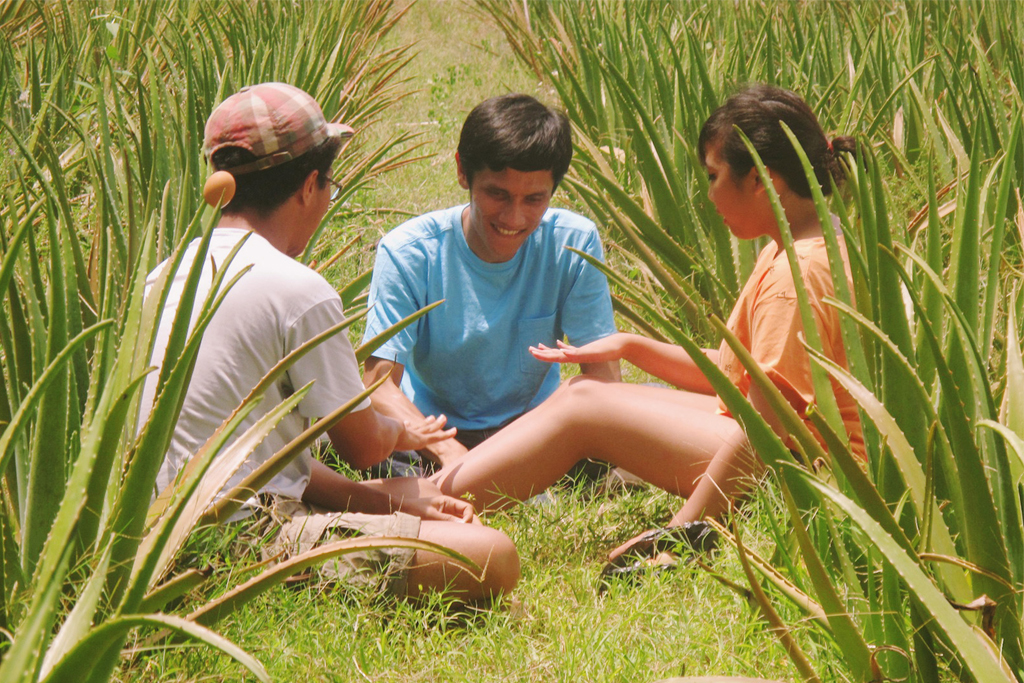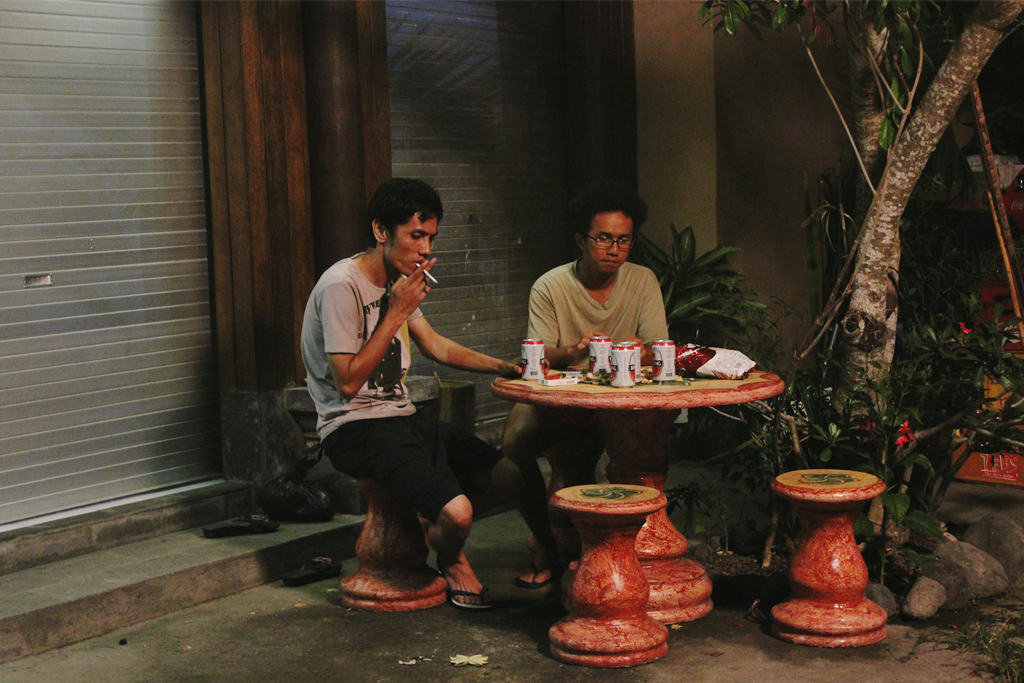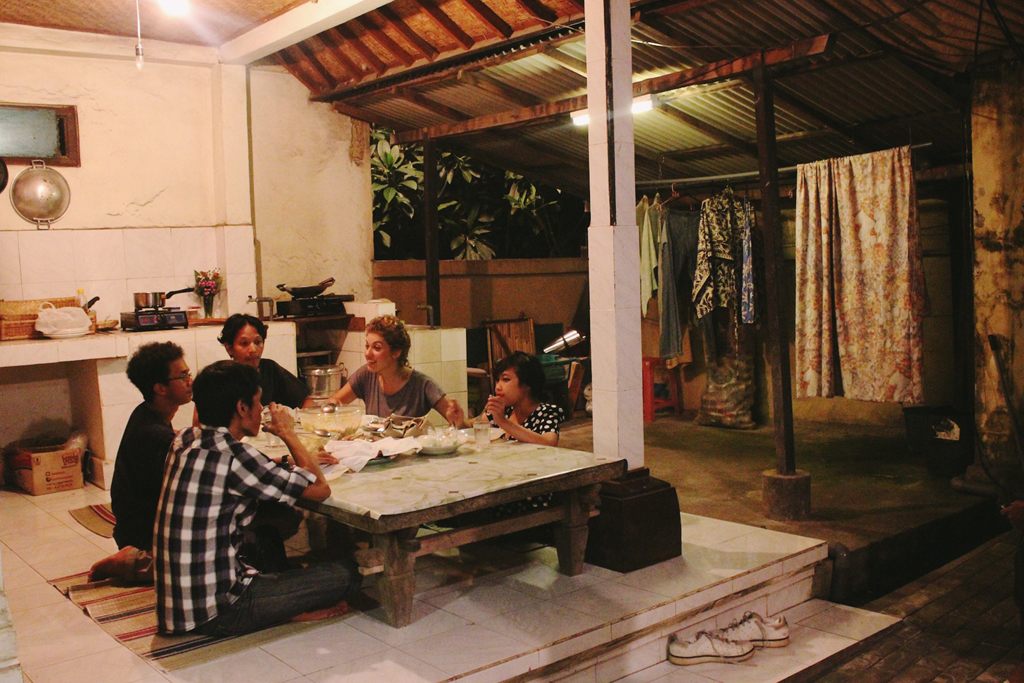 The title of Anggun Priambodo's first feature film, Rocket Rain, sounds more like a quirky science-fiction film rather than a deep contemplation on love, marriage and the woes of family life. While the film that is written by Tumpal Tampubolon, and produced by Babibutafilm and Buttonijo does have its quirks, it covers some of the most fundamental concerns of modern life that will trigger viewers to think about their own relationships with their partners, parents, children, friends, and most importantly, with themselves.
Rocket Rain, which was publicly screened for the first time on March 1, 2014, follows the life of a video artist named Culapo (Anggun) who in the middle of working on his latest project is suddenly contacted by his friend, Jansen (Tumpal). The two spend the night catching up on each other's lives, and Jansen eventually reveals that he is thinking about getting a divorce. Having gone through a divorce himself, Culapo has a lot of thoughts and stories to share with his old friend, and Jansen ends up accompanying him while he continues to collect footage for his project.
If the film were to be compared to a book, it is one that has a story within a story. There is no clear structure that guides viewers from Point A to Point B, but the conversations between Culapo and Jansen that constantly fluctuate between utter profoundness and hilarious crudeness paint a big picture too large to fit into the frame of a conventional plot. The most crucial parts of the film are found in the frequent casual exchanges between two friends frustrated with society's idea of "a normal life" that includes having a promising job, getting married, and having children – just to name a few.
In one scene, Culapo tells Jansen that the thought of having a child motivated him to get married. And yet love and marriage, two things that suggest stability, are just as vulnerable to change as other emotions and institutions. Anggun's preoccupation with matters related to family are not limited to the complicated relationships between husband and wife, or father and son. In another scene, Culapo is on the phone with his mother, and their conversation – even though viewers are only exposed to Culapo's side of it – shows that the family unit does not necessarily guarantee a deep sense of understanding between the individuals involved (or trapped) in it.
The various issues scattered throughout the film are relatively heavy, which is why humor and bits and pieces of surrealism play a crucial role in Rocket Rain. "If you want to tell people the truth, make them laugh, otherwise they'll kill you," Oscar Wilde said. Both Anggun and Tumpal are still alive and well, which means that they had managed to make the audience laugh at the many truths about the human condition portrayed on the screen. Two memorable characters, the mysterious polyglot Rain (Rain Chudori) and eccentric driver Pak Kancil (Oom Leo) also add color to the film – particularly Rain, whose presence eases the inner turmoil of Culapo and Jansen. Whether she is a real person or not is irrelevant. After all, as Anggun states, "reality and fantasy enrich each other." And indeed, the mix between reality and fantasy is one of the film's notable charms although the unexpected transitions can sometimes be confusing.
Another theme that needs to be highlighted is the notion of the self. Culapo is an artist who is extremely independent – a trait that makes him thrive as an individual, yet suffer as an individual who is part of a family (the one he started with his former wife, as well as the one he is from). Jansen also expresses his worries about not being able to support his family, and fears the reaction of his parents and relatives upon hearing about the possibility of a divorce. Perhaps Rain's character is the symbol of absolute individuality that neither Culapo nor Jansen can ever achieve. Her origins are unknown; nobody knows who or where her family is, or if she even has one. She can dance her way through life without tripping over familial obligations.
There is a hint of irony in the contrast between the experiences of Culapo and Jansen, and Pak Kancil's. He is the comical figure of the gang, and yet he is the only man who manages to keep his marriage afloat – and that, with the utmost passion. On one hand there are the two friends and their unfortunate experiences, and on the other there is Pak Kancil who could not be happier with his cheerful wife. When the trio is invited to dine with Pak Kancil and his wife in their modest home, it is clear that they are deeply in love. But the emotion of love alone is not what connects them. In the scene where Pak Kancil confesses, with a great deal of embarrassment and pride, to Jansen, viewers learn that the bond between him and his spouse are reinforced by a maddening sexual desire from both sides. The question that would then follow is this: Can the love between two people survive without the continuous support of a basic human instinct?
The themes and sub-themes, and not to mention the symbolism that can be interpreted in many more ways than one, are worth every viewer's contemplation even though the film can also be enjoyed as a form of entertainment. Rocket Rain is an eye-opener for both married and unmarried individuals since it sheds light on the most defining forms of human relationships.
Visit Rocket Rain's official website.