Kollekan Ceramics
Teaching and Sharing the Love of Pottery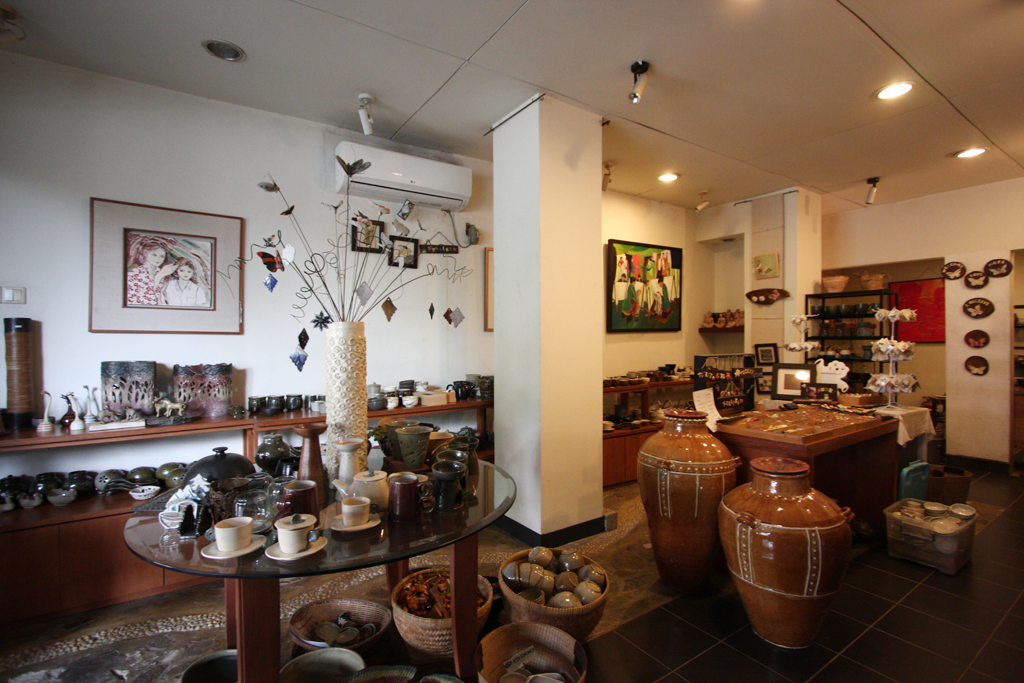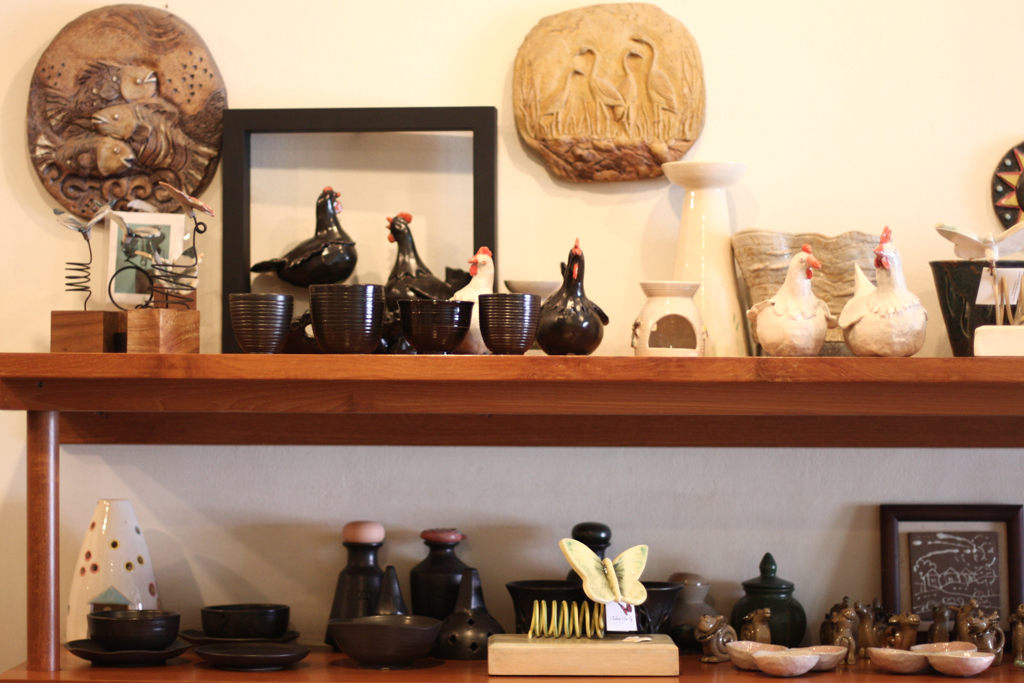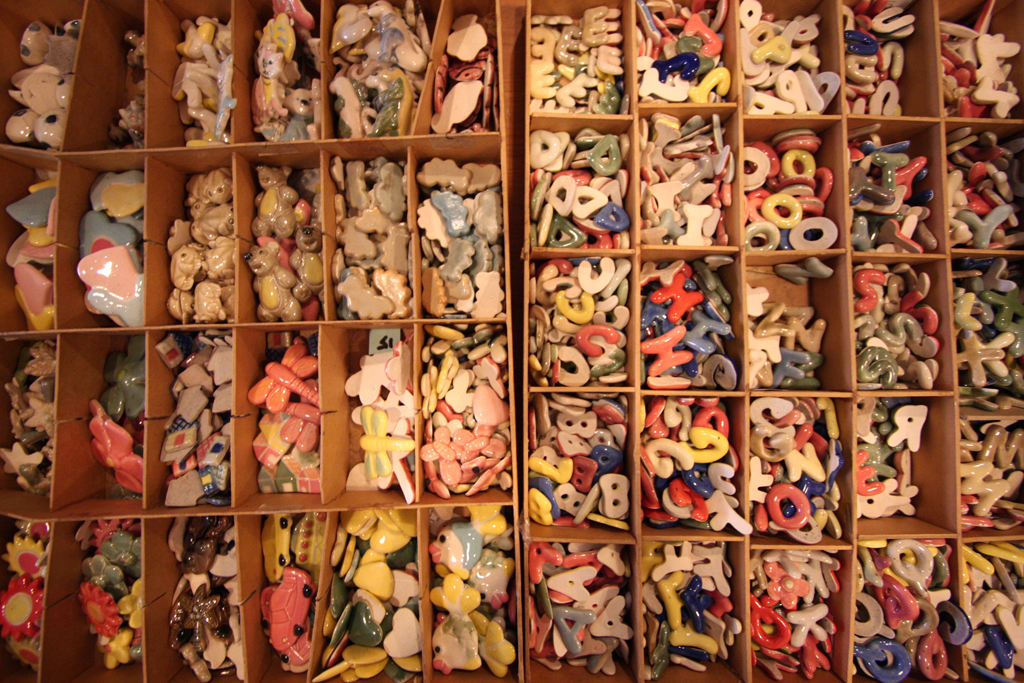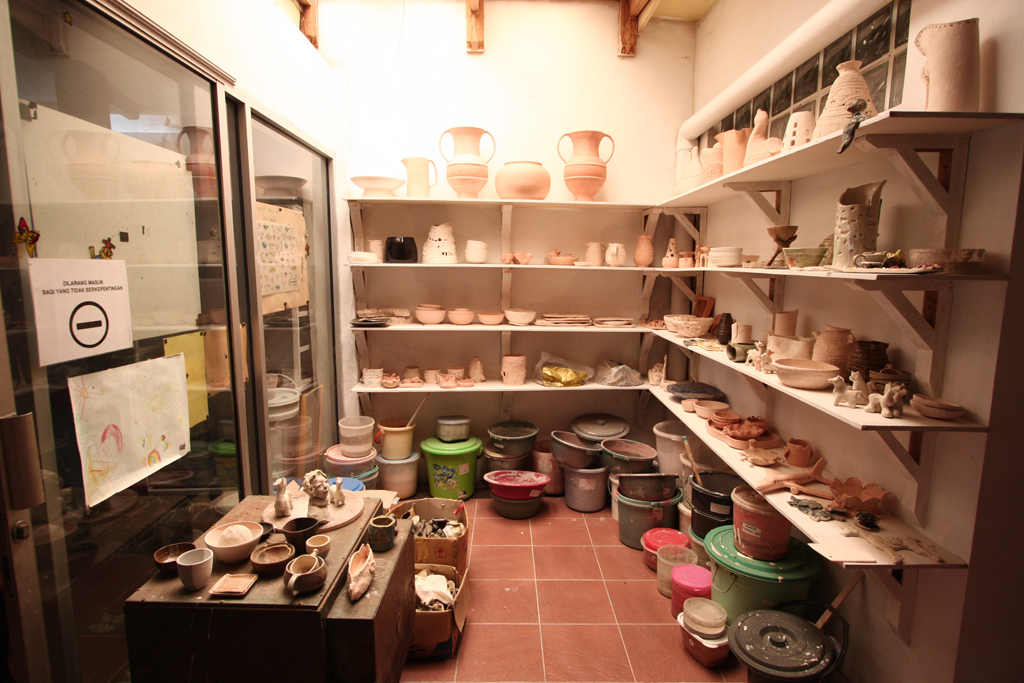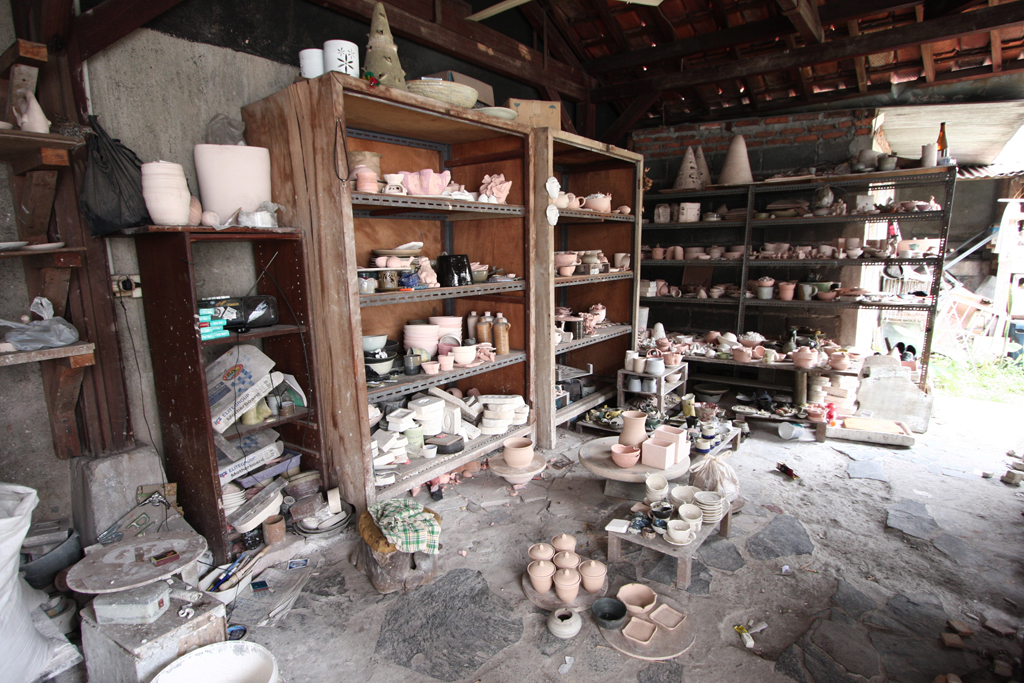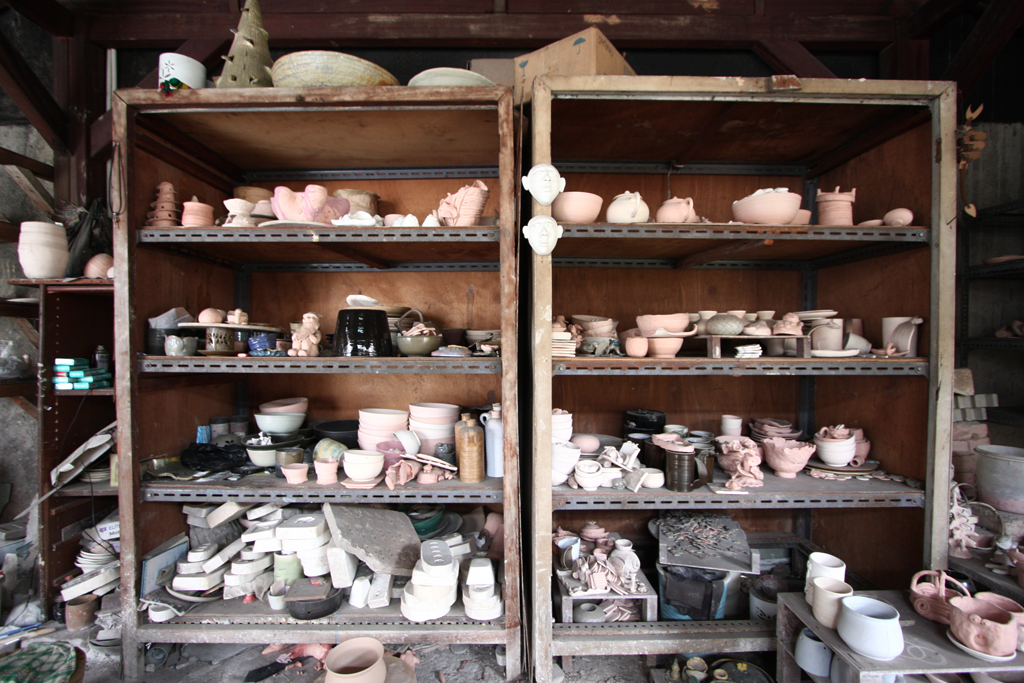 Playing with clay is considered child's play in most places, but not when you are at Studio Gallery Kollekan, located on the roadside of a busy street in Cipete Utara, Jakarta. There, adults and kids can learn the process of ceramics making.
Yetty Tamsil and Wati Karmojono opened the studio in late 1998. They met at another ceramics studio, Appelsien, mentored by Liem Keng Sien, an Indonesian ceramics artist who has been active since the 1980s. What began as a hobby ended up becoming a passion – which is why they decided to open their own studio. Not many of Keng Sien's students opened their own studio, yet alone offer lessons. Since its inception, Kollekan has participated in exhibitions such as Inacraft and has made ceramic goods for clients such as Ritz Carlton, Four Seasons, and XXI Cineplex.
In the beginning, Wati and Yetty only helped out their friends who were interested in making ceramics, but after they got attention from more people they started to open classes – 3 times a week, 2 hours per session. The students do not have to bring anything to class, all of the equipment needed is provided by Kollekan. Each session will cost you 150.000 Rupiah, but the studio also offers packages for serious learners who want to save some cash, from a three-session course to a ten-session course. During the lesson, students will be taught different techniques needed to master the craft.
Students will learn the basic techniques from they also learn the more advance skills as you go along. Starting with techniques like "pinching," where one uses fingers, mostly the thumb and index finger to shape the clay, then slowly moving on to "slabbing," which requires one to use a rod to flatten the clay. And lastly, of the three basic techniques, is coiling, where ones rolls the clay using one's fingers or the palm to get a string-like shape.
However, the most basic thing that students of the workshop will be learn is how to combine each piece of their work together. The most advanced technique pottery enthusiasts can learn at Kollekan is to use the potter's wheel – only for students who are experienced or have attended 10 or more classes. The teachers at the studio do not teach students about the cooking of glazing process of the dough, as the main goal is to focus on spreading the joy of making ceramic goods.
Other than the techniques itself, they also concentrate on improving the hand skills of regular attendees. Making a ball shape is one of the ways they teach it, even though it sounds trivial, making a ball out of clay takes a good set of hands – which is not something impatient people would be able to do. It is a very basic skill, but most of the time students would come up with oval, egg shapes, rather than ball shapes. Once students have acquired all of the required skills and techniques, the rest is up to their imagination.
Every now and then, students from Kollekan have turned pottery from a hobby to a passion like what the two founders of Kollekan went through years ago. They still do not encourage more ambitious students to learn there. For students of such needs, they pass them to Keng Sien, their former teacher. And the relationship goes both ways. If Appelsien has a prospective student who wants to try pottery for leisure, Keng Sien passes them on to Kollekan.
Ceramics is not something you think about when you think about arts and crafts. That is the very foundation of Kollekan. Wita says she just want more people to be able to appreciate ceramics in the future, and to let pottery be a known craft from Indonesia because the industry of ceramics in Indonesia is big – not just the ones that are manufactured by factories, but also the ones made by artisan such as Wati and Yetty of Studio Gallery Kollekan.
Studio Gallery Kollekan
Jl. H Abdul Majid Raya No. 15
Cipete Utara, Jakarta Selatan
021.769.4543
E-mail: kollekan@yahoo.com