Our Voices
A Selection of Books Written by Female Authors and/or Highlighting Female Characters.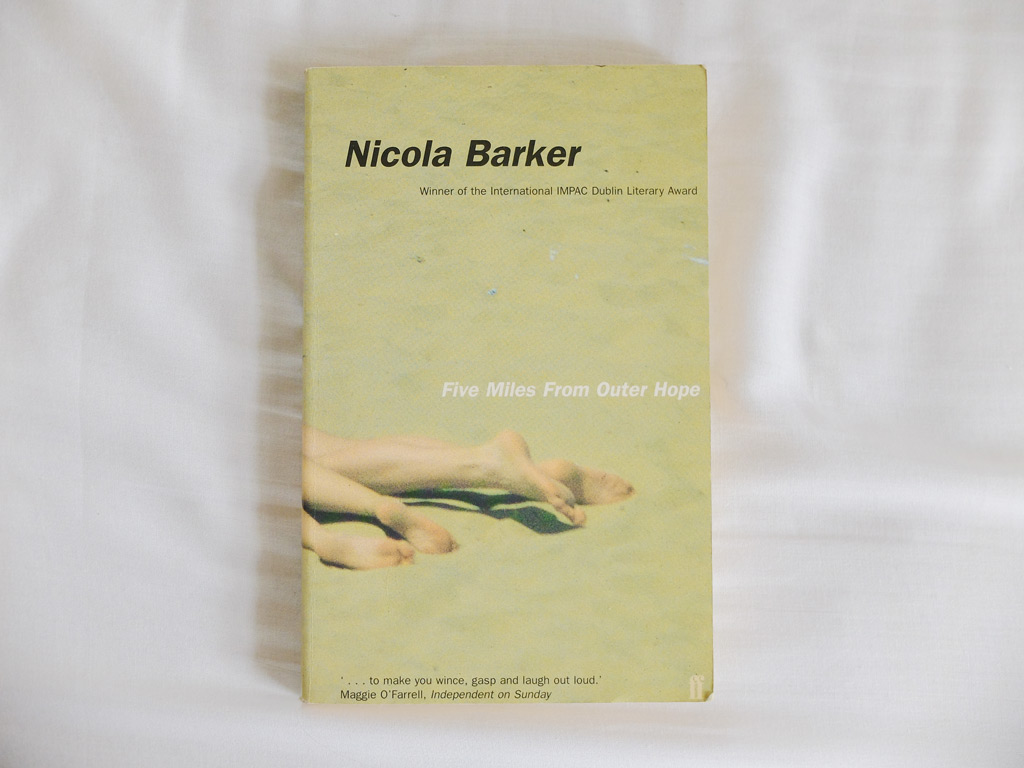 Cat's Eye
By: Margaret Atwood
McClelland & Stewart
"Don't touch it, or the dust will come off its wings, and then it can't fly." Elaine Risley hears, as she attempts to touch a luna moth. Years later, she becomes a successful artist, a cultural icon, a wife, a mother. But for now, she is a timid little girl who must endure Cordelia. Cordelia, a neat composition of puberty and female rivalry, chooses which of her friends she will torture on a daily basis, and for the most part, it has been Elaine. Atwood's Cat's Eye is told through Elaine's eyes, who has returned to the city where she grew up for a retrospective that is being held for her. As she travels through the city, she reminisces in fragments, the girls that marked her childhood, and dusted off her wings.
Sweet Talk
By: Stephanie Vaughn
Other Press
In a smoggy, exhausting summer, a couple decides to drive to the East in an attempt to rebuild their life, but instead finds that their faith in each other has but entirely dissipated. Thus begins "Sweet Talk". The life and death of a woman, is told gently and intricately in "My Mother Breathing Light". In "Other Women", the protagonist reflects back on her partner's myriad of indiscretions, and whether or not, she is merely a phase in someone's life. This collection of short stories about pain and women are stunningly written and honest at its very core.
Five Miles From Outer Hope
By: Nicola Barker
Fourth Estate
In the summer of 1981, sixteen year old Medve is stuck in a rundown art-deco hotel her family runs, in an island that seems miles away from the rest of the world. Her family, loving as they may be, are strange, quite uncouth, and all around embarrassing for a young girl. One day, a ginger boy arrives, though he smells and, Medve admits, is quite unattractive, she finds that perhaps the island isn't as bad as she thought it would be. Sarcastic, witty, and honest, Barker places us in the island herself, eating, sleeping, dreaming, thinking as Medve, and finally, loving as Medve would.
Madwoman on the Bridge
By: Su Tong
Transworld
This collection of short stories, though quite modern, displays an intense and prominent appreciation for tradition. In the titular story, a mad woman who has been stripped off her wealth shows off her remaining belongings — a white velvet dress and a fan — in the heat by the bridge. She encounters a beautiful, young doctor who became consumed with desire for the mad woman's belongings, and plans to take it from her. The story tells a dark, savage tale of greed and beauty, which often comes hand-in-hand.
The Collected Stories
By: Lydia Davis
Penguin
Ranging from short stories to sentence-long proses, the collected stories of Lydia Davis proves' to be a diverse and rich landscape. In some, like "Safe Love", Davis too safely commanders her narration of the forbidden love between a mother and her child's pediatrician. While in some, such as "The Lover", Davis is slow and tender when unraveling the story of a woman keeping a secret from her lover. With unmatched talent, this collection is proof that Davis is a splendid writer that doesn't shy away from the efficiency of emotions.
There But For The
By: Ali Smith
Anchor
A man is brought to a small, intimate dinner party with acquaintances he has never met before. They have a nice time, and towards the end the man disappears. The man, as though carefully thought out, has decided to lock himself in the hosts' room, and refused to communicate. So begins Ali Smith's novel. Written in a stream of consciousness, rarely with any punctuation, Smith unravels a world where communication and the loss of it, is questioned through rhymes, songs, and locked doors.
Tampa
By: Alissa Nutting
HarperCollins
Wittily written, Tampa is the story of Celeste Price, a 20-something married woman who teaches junior high school boys, who also happen to be her source of sexual obsession. Much like Nabokov, Price is compulsive, but also smart, vivacious, and surprisingly, though the character itself seems to lack sympathy, it is her humor that fills the entire novel with charm. A fine novel to be finished in one sitting.
Nobody Belongs Here More Than You
By: Miranda July
Scribner
In this collection of stories by award-winning filmmaker and actress, Miranda July, are lives told vividly. In "Something That Needs Nothing" July writes of a young girl imagining how she and her best friend would leave each of their houses, and their lives henceforth. In "The Shared Patio", two neighbors attempt to socialize through their shared patio. Whatever July writes, though her narratives seem unattached and oblique, it is the way in which she crafts longing and broken hearts that fill the stories with life.
Hotel of the Saints
By: Ursula Hegi
Touchstone
In seven stories, Hegi writes of the lonely, from different backgrounds, in different conditions. "A Woman's Perfume" is a first look of womanhood, through the eyes of a little girl, who becomes enamored with the presence of a wise, elegant woman. In "The End Of All Sadness", we are carried into the consciousness of a single mother, hopelessly in love with a mysterious, abusive man. Vividly written.
The Penguin Book of Contemporary Women's Short Stories
Selected and Introduced by Susan Hill
Penguin Books
A staple in our library, this collection of contemporary women's short stories features writers from various countries, of various ages, and various styles, such as Alice Munro, Helen Simpson, Sylvia Plath, and Angela Carter. Carefully selected and beautifully written, the stories travel from the country to the city, the young to the old, the mother to the daughter, and from love, to an even deeper love. Though the overall sentiments of the stories might seem heartbreaking, it is through this honesty we understand what it is to be a woman in fiction.