Tunes and Pages
A Selection of 10 Music Related Books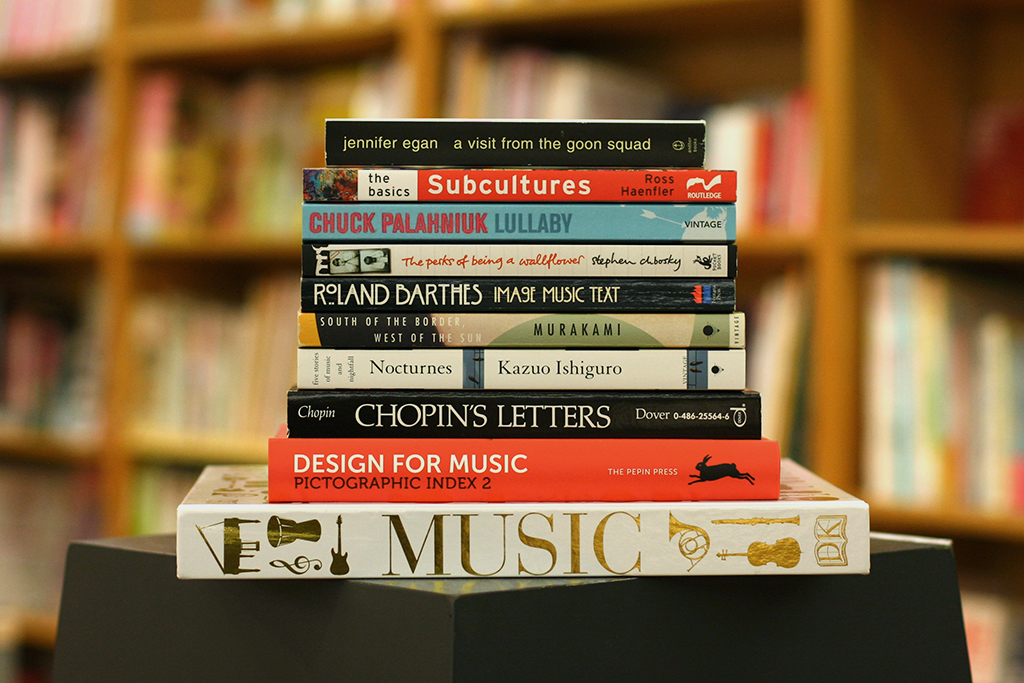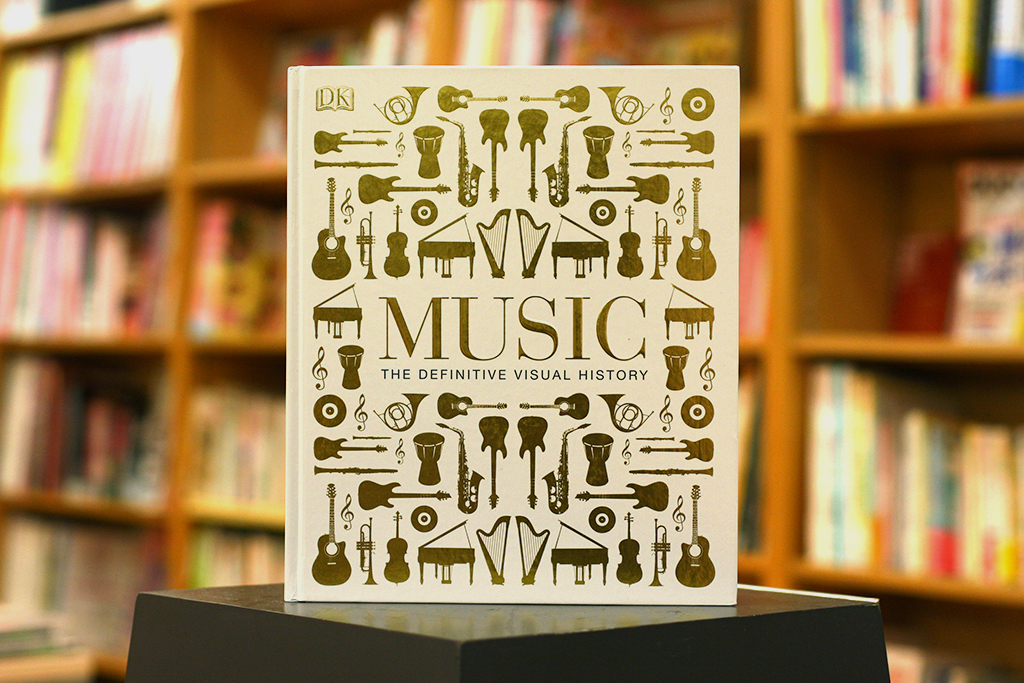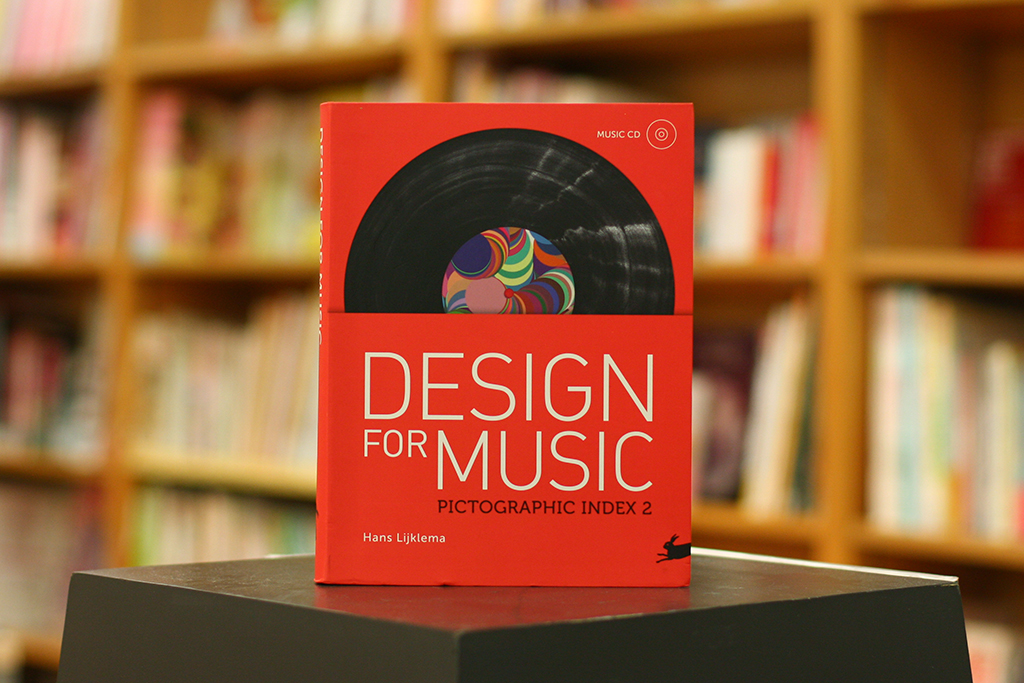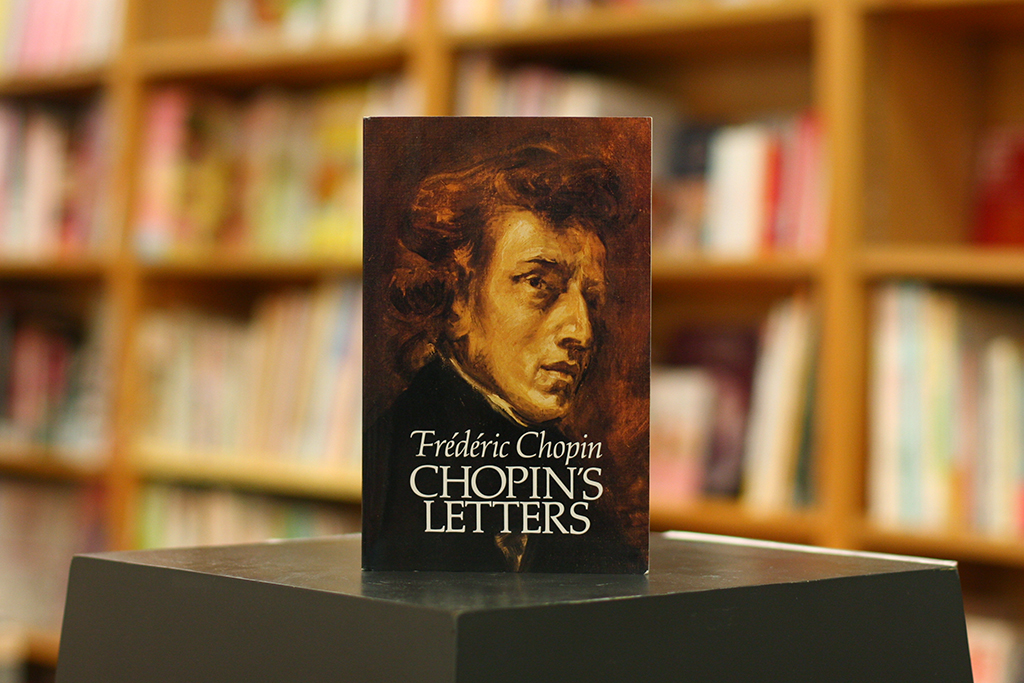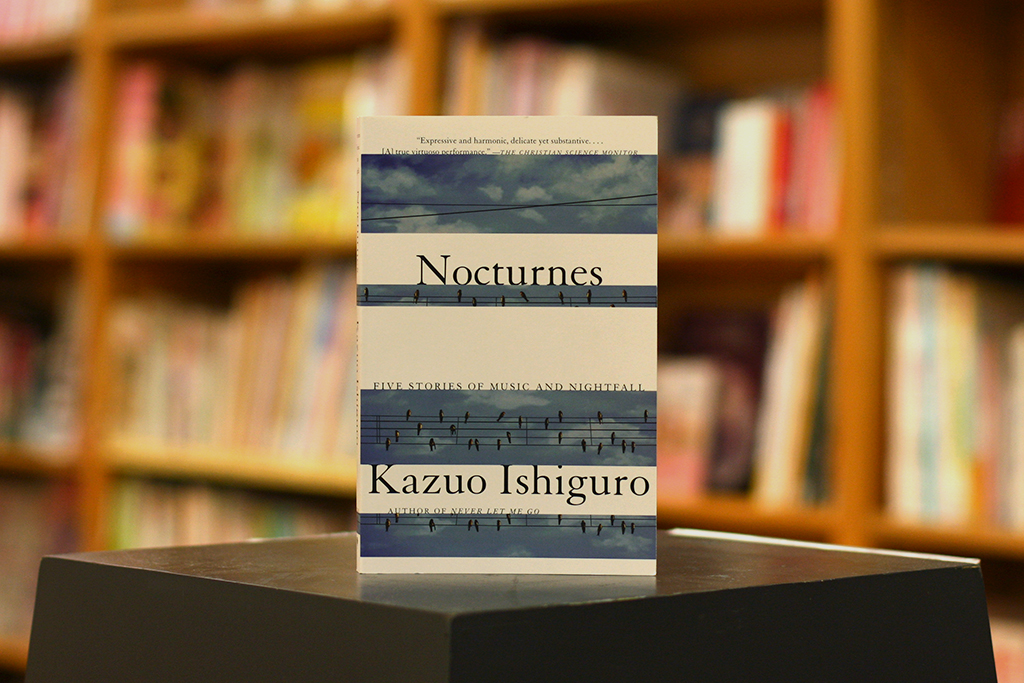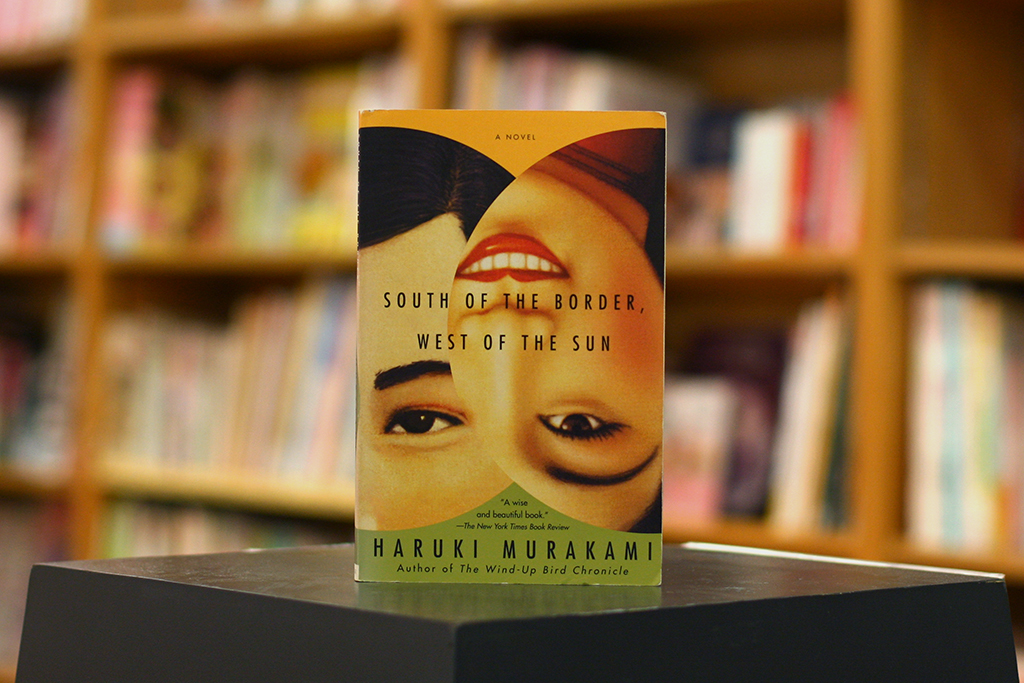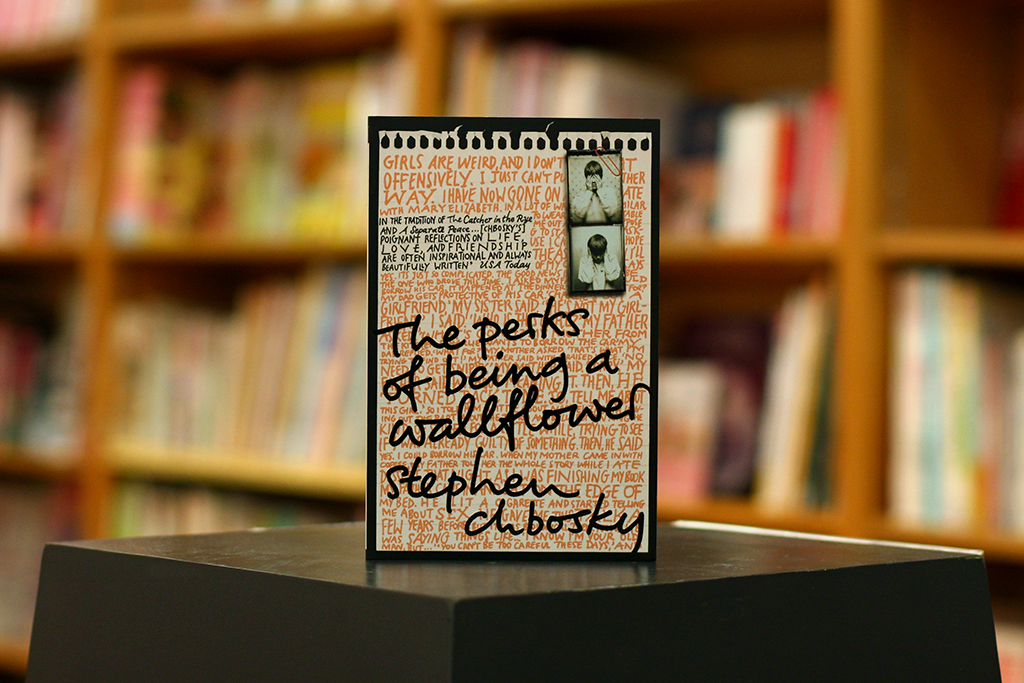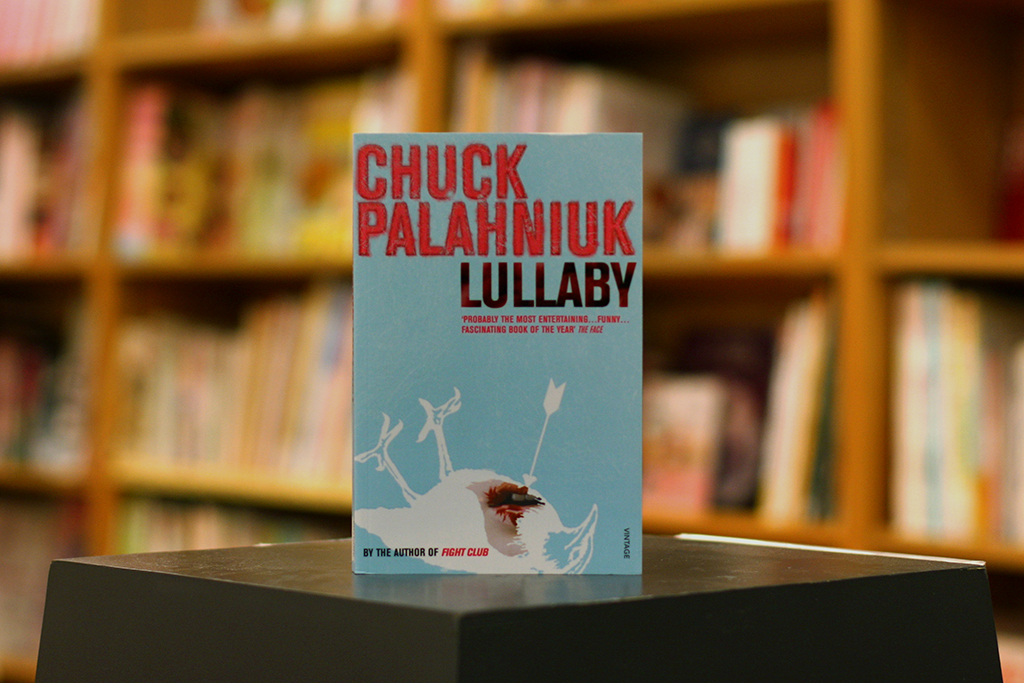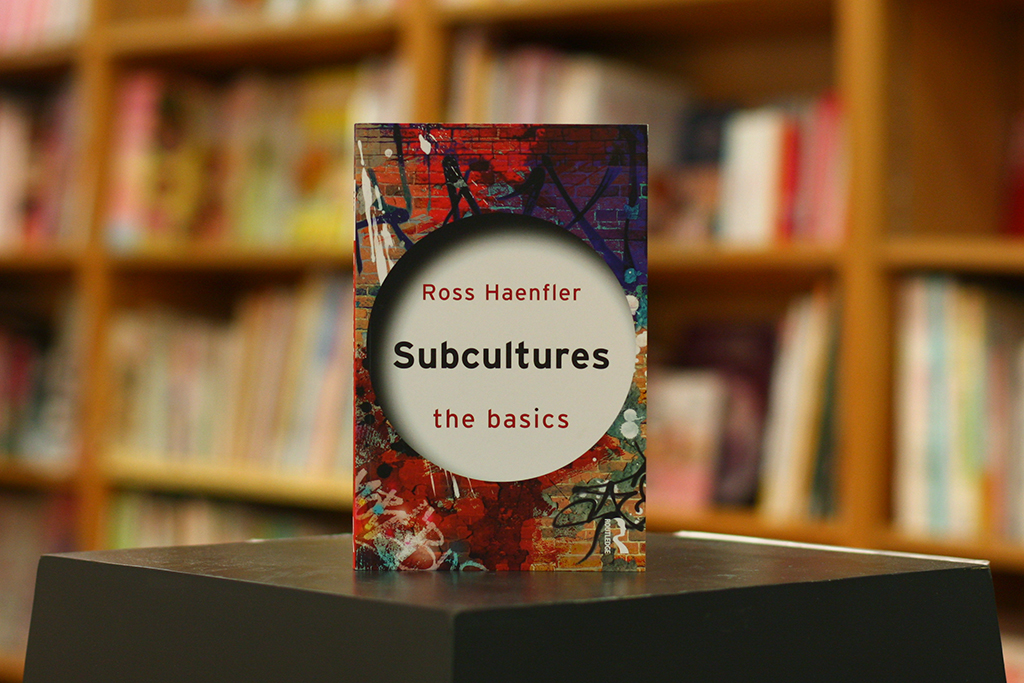 Music: The Definitive Visual History
By Dorling Kindersley
Dorling Kindersley
In the foreword to this big book on the long history of music, it is pointed out that music was "an essential element of ancient mythology, medieval poetry, and religious life." In the very beginning, when humans first discovered music through speech and basic metalworking, music was strongly connected to the Unseen. While evidence of this can still be found in today's world, it is obvious that music has gone through various transformations throughout the years. And like other products of mankind, music is affected by the changing social dynamics and attitudes towards technology. Music: The Definitive Visual History is not the type of "coffee table book" that one would pick just to pass the time. It is loaded with interesting information related to notable figures, instruments, and diverse scenes in different musical eras. Despite the differences of musical traditions found all over the world, music is often considered a universal language that can communicate messages words cannot. The emotional charge that music gives people has been used to achieve different goals – from nationalistic and political motivations to the more private, romantic intentions to woo a lover. With today's mechanisms of distribution, music has become more accessible – making it all the more ingrained in our lives that we sometimes take it for granted. The ease with which we can now create and enjoy music often makes us forget that it has a long history. This book shows the transition of music – and how some elements of it remain the same while others constantly change.
Design for Music
By Hans Lijklema
Pepin Press
There have been many debates regarding the impact of digitalization on the literary world, but publishers and book lovers are not the only threatened by the digital invasion. The print culture has also had a large role in the music industry. When records, cassettes, and CDs were the norm, cover art and packaging were almost as memorable as the music, and though the visualization of music has changed with technological advancements, the physical sensation of covers and sleeves are still irreplaceable. It is no surprise that the visual elements of musical presentation can enhance the soul of the music itself. Hans Lijklema himself had once thought of becoming a musician before realizing that he is better suited for the visual aspect of the art. In this book, Lijklema compiles the works of designers who are either musicians themselves or own a record label. The book includes 6 interviews and 26 profiles of designers and design collectives such as Aesthetic Apparatus, Buro Destruct, Emigre Negative, and Invisible Creature. The style of the artworks found in this collection ranges from modern graphics to hand-drawn illustrations. It also comes with a CD that includes some of the musical works of the designers or the musicians they have designed for.
Chopin's Letters
Frederic Chopin
Dover
Long before the invention of instant messaging applications, letters became the most available platform for casual interaction between family members, friends, and lovers separate by distance. Today, letters are no match for the convenience of electronic mails and online chat systems, but during Frederic Chopin's time, he had no choice but to write letters and patiently wait for replies. Quickly known as a musical prodigy, Chopin relocated to France and eventually became a citizen of his newly adopted home. Chopin's Letters contains roughly 300 letters written by Chopin during the 1830s and the 1940s. Though some of Chopin's humor and passionate nature may have gotten lost in translation, there are still traces of them found in this collection. His brilliance made him one of the most notable figures in classical music, and it is often hard to think of him outside the context of his music. Yet these letters clearly show that he was not that much different from other human beings. He liked to keep in touch with his family, and he got caught up in a messy love affair with the French novelist, George Sand. Interestingly, music was not a dominant topic in his correspondences. Without knowing it, Chopin had put together an autobiography through his letters.
Nocturnes: Five Stories of Music and Nightfall
By Kazuo Ishiguro
Vintage
The underlying message of Kazuo Ishiguro's anthology, Nocturnes: Five Stories of Music and Nightfall, is that music has the power to connect people – even though it does not necessarily mean that the connection is always a good one. In the story "Nocturne," Ishiguro introduces us to a saxophonist named Steve, who, according to his manager, Bradley, is not just ugly, but "the wrong kind of ugly." Frustrated by the reality of living in a society that puts appearance above talent, Steve feels most comfortable when playing in his soundproof closet. Bradley recognizes his "signature sound" and "tenderness," but is still convinced that the only way to make Steven famous is by coaxing him to undergo cosmetic surgery. Ishiguro has a unique way of downplaying the dramas of daily life, but it is precisely this characteristic of his that accentuates his readers' awareness of a deep inner conflict. Though initially reluctant to succumb to the demands of the image-obsessed music industry, the saxophonist finally agrees to get a facelift by a famous, yet not quite legal surgeon. While recovering at a hotel, he meets a fellow patient, Lindy Gardner, whose former husband was also a musician. When Bradley tells Steve that Gardner is an actress who might have the power to lead him to fame, he says, "I don't want any doors opening for me other than the ones that open because of my music." But Steven will soon find out that life is more complicated than his ideals.
South of the Border, West of the Sun
By Haruki Murakami
Vintage
Anyone who is familiar with the works of Haruki Murakami would know that his stories are often poignant. South of the Border, West of the Sun is not exception. The story begins with Hajime, the main character, introducing himself to the readers before moving on to the topic of Shimamoto, who is an only child just like him. As children, the two shared a strong bond and they would spend hours listening to Shimamoto's father's Nat King Cole records after school. However, when Hajime moves to another city, they begin to drift apart. Many years later, Hajime settles down and starts a family with a woman whose father eventually gives him the capital to start his own business: a jazz bar. The success of the jazz bar continues to attract new customers – including Shimamoto. The unexpected reunion delights and troubles Hajime – forcing him to choose between his family and his childhood sweetheart. This is a tale of passion and loss. Through the lives of Hajime and Shimamoto, we are reminded of the sad reality that once lost, love and time cannot be retrieved again.
Image Music Text
By Roland Barthes
Fontana Press
The essays compiled in Image Music Text include insightful essays by the French thinker Roland Barthes. "Musica Practica" and "Grain of the Voice" focus on music, and though not exactly easy to read, these two essays offer Barthes's intricate views. In the first essay, Barthes starts of by talking about two musics: music that is played and music that is listened to. He states that each type has its own history and social implication. "The same composer can be minor if you listen to him, tremendous if you play him," he writes of Schumann. Barthes then goes into the details of those differences, but his main point lies in Beethoveen's significance in the world of music, and how he believes that skilled composers ought to encourage others to try and understand the structure of a composition instead of passively playing or listening to it. In "Grain of the Voice," Barthes concentrates on the link between music and language. He laments about the limitations of describing music, as he thinks that music "at once receives an adjective." Borrowing the terms of Julia Kristeva, he talks about the pheno song (the essence that is tied to the culture of the song being sung) and the geno song (which constitutes the volume of the singing and speaking voice – i.e. diction). Barthes also draws attention to the importance of gestures in musical performances, and he emphasizes that strong bond between music and text when he speaks of the lied or melodie. "Melodie has little to do with the history of music and much with the history of text," he states. Similar to Barthes's other works, these two essays contain thoughtful explanations on topics that we often take for granted.
The Perks of Being a Wallflower
By Stephen Chbosky
Simon & Schuster
Stephen Chbosky's celebrated novel – especially after the recent release of its movie adaption ­– The Perks of Being a Wallflower does not need an introduction. The book revolves around Charlie, an exceptionally intelligent and sensitive high school freshman, who reveals his life story through the letters he addresses to a "Friend." It would be a mistake to reduce Perks to a mere "coming-of-age" or "young adult" novel as it touches upon the complexities of social life, but it would be equally clumsy to disregard the fact that Charlie is a teenager – no matter how intellectually superior he is compared to his peers. He still tries to make sense of his place in the world through those around him – particularly through his friends, Sam and Patrick. Music has a huge role in their friendship, and Charlie is very aware of the many forms it can take; music as a means of consolation, an expression of love and hate, a tool to exercise social influence, and a gateway to the inner self.
Lullaby
By Chuck Palahniuk
Vintage
Though Fight Club is probably one of Chuck Palahniuk's more sensational novels, Lullaby is just as intriguing and twisted in that Palahniuk way. While the title of the novel does not suggest anything eerie, readers will soon discover that it is not exactly the type of book you would want to read before going to bed. The story revolves around a mysterious wave of crib deaths. A newspaper reporter named Carl Streator is assigned to write about the deaths. This is when things get from dark to darker. During the investigation, Streator discovers that all of the infants had been read the same poem from an anthology entitled Poems and Rhymes Around the Worlds just moments before their death. Unbeknownst to the parents, the poem is actually a culling song – an Afrian spell to euthanize the ill and the elderly. The culling song is so powerful that it does not have to be spoken to be effective – meaning that merely thinking of the song can lead to lethal results. Tragically, Streator himself had accidentally murdered his own wife and child with the culling song many years earlier, and is now determined to destroy every copy of the anthology before the song claims more victims.
Subcultures: The Basics
By Ross Haenfler
Routledge
As much as one would like to appreciate music in itself, it is not rare for music enthusiasts to link that love with a wider social spectrum. Subcultures are closely tied to the music scene. Punk rock, straightedge, metal, rap and queercore – just to name a few – exist for their own reasons, but one thing that these subcultures have in common: they all question authority. They challenge dominant social ideas a norms by providing alternative perspectives and lifestyles. In this case, music has a strong political and social power. Of subcultures, Ross Haenfler writes that they "emerge to 'solve' (even if in an illusory fashion) tensions or problems in society. They teach us something about the flaws of the societies in which they emerge." Those who are interested in sociology and cultural studies would find this both entertaining and informative.
A Visit from the Goon Squad
By Jennifer Egan
Anchor Books
A Visit from the Goon Squad is not your average book. Its unusual structure makes people wonder if it is a novel or a short story collection, but despite all the confusion, its uniqueness has made Jeniffer Egan win two prestigious prizes: the 2010 National Book Critics Circle Award for Fiction and the 2011 Pulitzer Prize for Fiction. Bennie Salazar, a rock music executive and his assistant, Sasha, are two of many characters that become the building blocks of Egan's ambitious creation. While there is no main plot that serves as a structure for the entire story, it does not mean that the events are not interconnected. The categorization of three general blocks of time – the past, present, and future – do not seem to matter much in this story as readers will constantly find themselves meandering through different time periods, as well as a variety of locations and socio-cultural contexts. Time is not Egan's main tool to present the idea that everything in life is interrelated. Her chapters shows the even the most significant details can be a bridge between two seemingly different events, and she also shows that a person can easily switch from being the center of attention in one situation to a mere cameo in another. Egan's ability to break free from conventional ways of storytelling is what makes this story of human relationships, and the connections and disconnections between them, so enjoyable. She casually, yet masterfully changes perspectives and techniques throughout the book. Every chapter is a surprise.