Koleksi Karya Pribadi Keith Haring akan Dilelang oleh Sotheby's "Dear Keith"
Sotheby's mengabarkan akan melelang 140 barang pribadi Keith termasuk lukisan dan foto yang hasil penjualannya akan didonasikan ke komunitas LGBTQ+.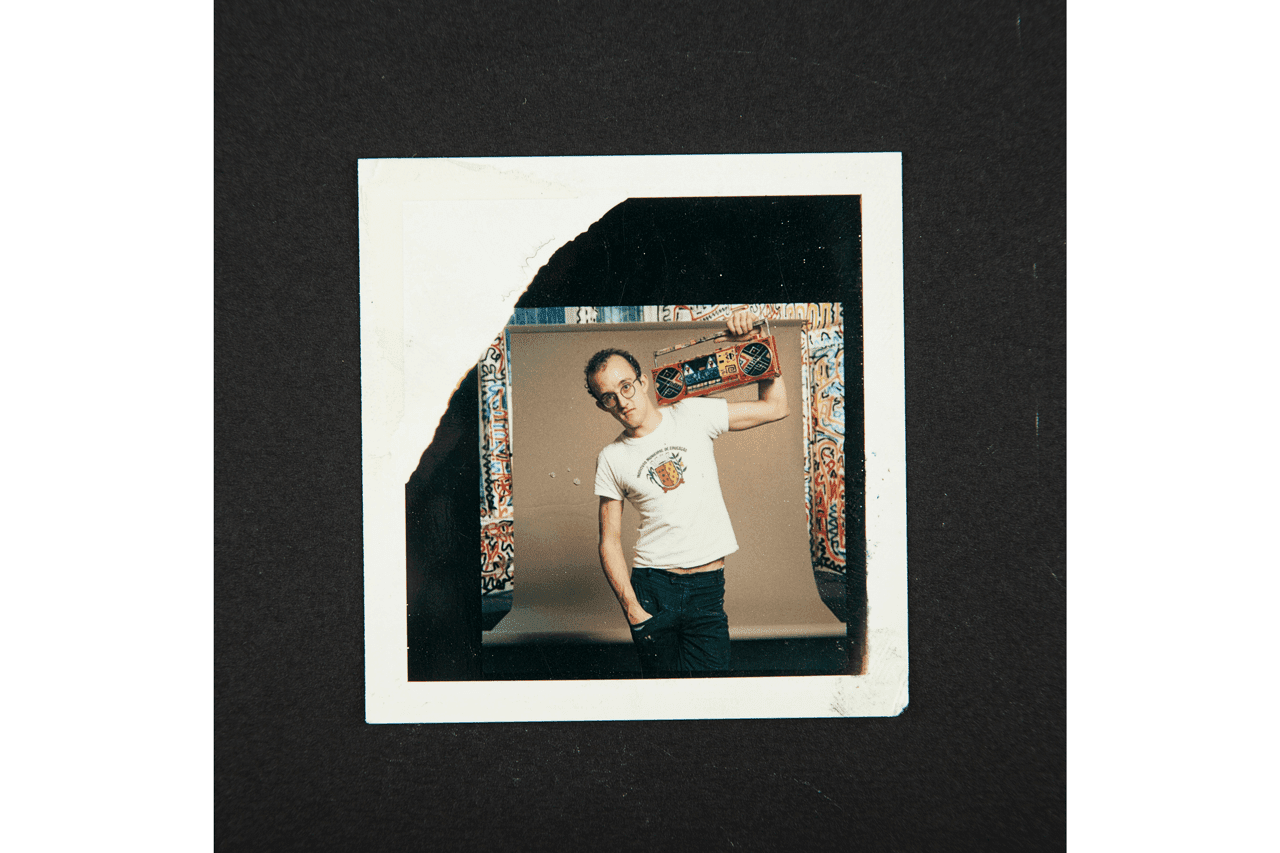 Teks: Niskala H. Utami
Foto: Sotheby's
Keith Haring adalah salah satu seniman Pop Art Amerika di tahun 80-an. Beliau dikenal dengan karya komikal yang digambar dengan garis tebal dan berwarna cerah. Keith sering sekali membahas isu-isu kelompok minoritas dalam karyanya dengan membahas topik politik seperti rasisme serta isu LGBTQ+. Karya dan kerja aktivismenya membuat Keith tokoh berpengaruh di komunitas LGBTQ+ pada masanya. Hingga sekarang, dua dekade sejak ia meninggal karena AIDS/HIV, Keith masih menjadi sosok yang dikagumkan oleh komunitas LGBTQ+.
Keith sendiri banyak berteman dengan sesama seniman Amerika di era 80-an. Mulai dari emerging artists seperti Kenny Scharf, Jean-Michel Basquiat, dan Madonna, hingga seniman ternama seperti Grace Jones, Yoko Ono, dan Claude Picasso. Melalui perteman ini, Keith Haring mampu mengoleksi momento-momento yang diberikan untuknya dalam bentuk karya atau sketsa. Sekarang, koleksi pribadi tersebut akan dilelang oleh Sotheby's September besok. 
Lelang ini berjudul "Dear Keith: Works from the Personal Collection of Keith Haring", sebagai bentuk pengingatan dan dikabarkan akan menjual 140 momento termasuk lukisan dan foto pribadi Keith. Akan hadir juga beberapa karya yang diberikan oleh Andy Warhol, Roy Lichtenstein, dan Jean-Michel Basquiat untuk Keith sendiri. "Portrait of Keith Haring and Juan DuBose" oleh Andy Warhol akan dijual dari harga $200,000. Karya "Forms in Space" oleh Roy Lichtenstein dijual dari $50,000. Ada juga karya-karya "Untitled" dari Jean-Michel Basquiat, Kenny Scharf, dan George Condo yang dijual dari $18,000. 
Semua hasil penjualan akan diberikan untuk The Lesbian, Gay, Bisexual & Transgender Community Center of New York, sebuah organisasi yang cukup dekat dengan Keith ketika masih hidup. 
Waktu lelang akan dibuka dari 24 September hingga 1 Oktober. Bagi yang tertarik melihat koleksi yang akan dijual atau ingin membelinya, bisa kunjungi ke situs Sotheby's.