"The Art of Banksy" Pamerkan 145 Karya Seni Asli di Salford, Inggris hingga Januari 2023
"The Art Of Banksy" hadir di MediaCity Salford mulai 21 Oktober hingga 8 Januari.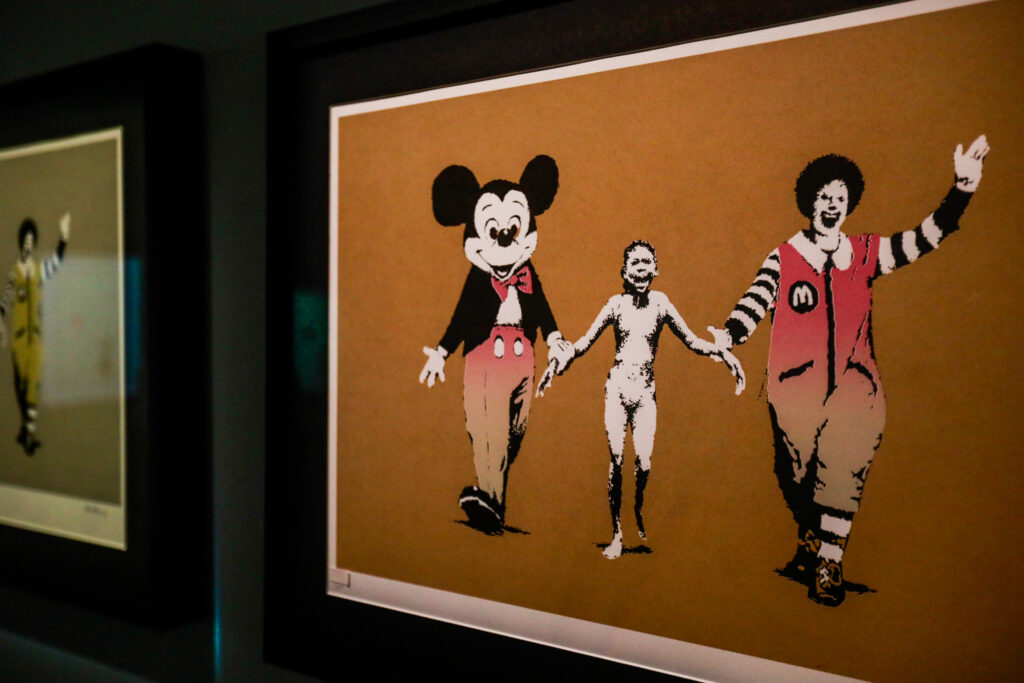 Teks: Marsha Huwaidaa
Foto: The SF Chronicle Datebook 
Banksy, seniman jalanan, aktivis politik, dan sutradara film yang kerap dikenal nyentrik sebab identitasnya belum terkonfirmasi dan masih menjadi bahan spekulasi akan membuka tur pameran karya seninya di MediaCity Salford, Inggris musim gugur ini. 
Pameran "Art of Banksy", akan menampilkan 145 karya orisinal termasuk karya cetakan dan kanvas. Pameran ini akan dibuka pada 21 Oktober mendatang. Tur pameran ini kabarnya belum mengantongi izin dari seniman graffiti terkenal, Banksy tersebut. Namun, karya yang akan ditampilkan merupakan karya yang dipinjamkan secara langsung dari kolektor pribadi. 
Di antara koleksi yang akan dipamerkan, terdapat arsip karya dari tahun 2002 hingga 2017, termasuk karya brilian yang mengantar sang seniman ke kancah internasional, yaitu "Girl With Balloon" (2002). Karya "Flower Thrower" (2003), sebuah visualisasi tentang seorang pengunjuk rasa muda yang melemparkan buket bunga juga akan dipamerkan. Kemudian karya unik dengan judul "Rude Copper" (2002), yang menggambarkan seorang polisi yang mengacungkan jari tengahnya akan hadir di MediaCity Salford pada akhir Oktober mendatang. 
Pameran ini akan ditempatkan dalam struktur sementara seluas 1.200 meter persegi yang dibangun khusus, pagelaran seni ini akan menawarkan kesempatan kepada pengunjung untuk melihat karya seniman dengan cara yang tidak mungkin dilakukan di jalan. 
Sebelumnya, tur Banksy telah digelar di Melbourne, Chicago, San Francisco, Sydney, Washington DC, Boston, Tel Aviv, Auckland, Toronto, Miami, Gothenburg, dan London. 
Pameran "The Art Of Banksy" dipersembahkan bersama asosiasi HOME, dan akan digelar mulai 21 Oktober hingga 8 Januari di MediaCity Salford, Inggris.