Epic Games Menciptakan Sebuah Software yang Memungkinkan Pencipta Game untuk Membuat Model Karakter Melalui Browser
Melalui software ini, pencipta game dapat membuat model dengan waktu yang sangat singkat.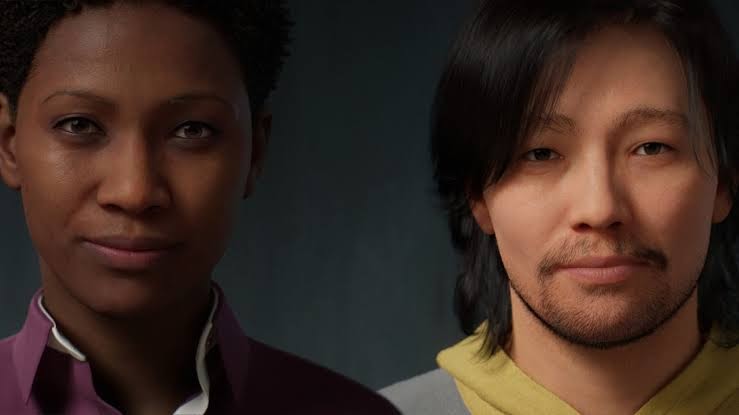 Teks: Rifqi Ramadhan
Foto: IGN/MetaHuman Creator 
Epic Games baru saja mengumumkan sebuah software yang mereka buat untuk para pencipta game dapat membuat model karakter realistik. Alat yang diciptakan oleh Epic Games ini akan diberi nama "MetaHuman Creator" dan akan menjadi browser-based app yang mempermudah  untuk menciptakan model karakter dengan tingkat kemiripan yang tinggi dengan dunia nyata. 
MetaHuman Creator akan memberikan kebebasan untuk pencipta game membuat dan memahat model karakter dengan waktu yang sangat singkat. "MetaHuman Creator" akan mempermudah proses animasi, motion capture dengan bantuan berbagai program seperti Apple ARKit. "MetaHuman Creator" sendiri akan ditenagai dengan software Unreal Engine.
"Up until now one of the most arduous tasks in 3D content creation has been constructing truly convincing digital humans. Even the most experienced artists require significant amounts of time, effort, and equipment, just for one character," ucap Vladimir Mastilovic, selaku wakil presiden dari digital human technology pada Epic Games. 
Akan tetapi, Epic Games berharap bahwa software baru ciptaan mereka tidak hanya akan dibatasi digunakan untuk membuat model karakter game saja, namun Epic Games juga berharap teknologi ini dapat digunakan untuk mempermudah membuat sketsa untuk proyek lain seperti film dan bahkan kosmetik dan kesehatan. 
Selain dengan "MetaHuman Creator" belakangan ini Epic Games baru saja meluncurkan musim kelima dari Fortnite yang juga akan berisi berbagai macam event dan yang skin baru.