The Skywater Alliance Berhasil Menciptakan Air Minum dari Udara
Solusi bagi masalah kelangkaan sumber daya air layak minum.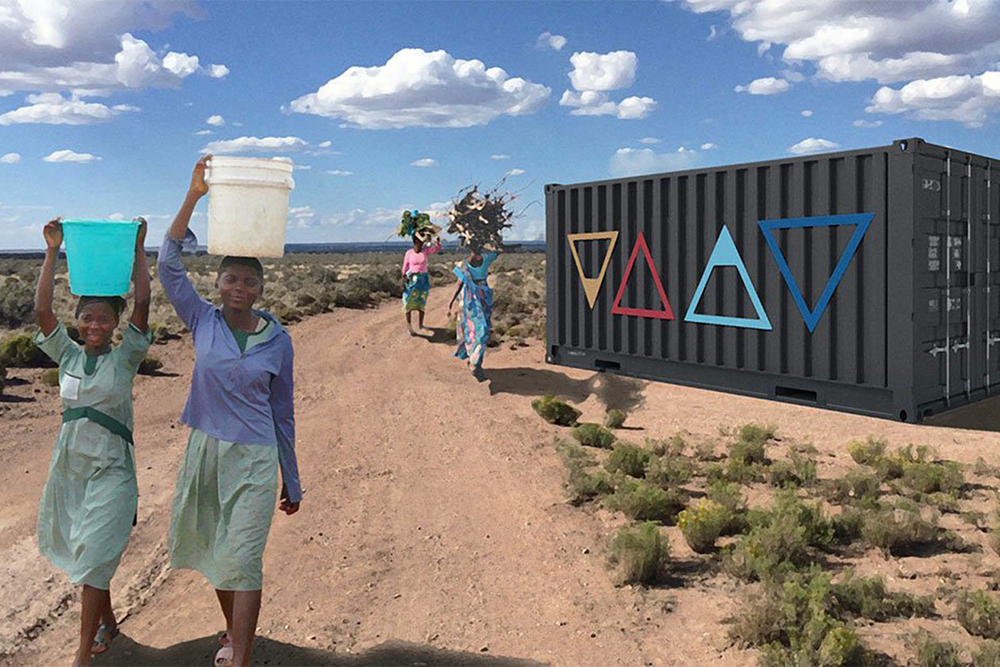 Teks: Brigita Olga
Foto: Engadget
The Skysource/Skywater Alliance berhasil menciptakan sebuah sistem bernama Wood to Energy Deployed (WEDEW) yang bisa menjadi solusi bagi masalah kelangkaan sumber daya air layak minum di daerah-daerah terpencil. Sistem yang diganjar penghargaan oleh lembaga non-profit XPRIZE ini, bekerja dengan menggabungkan dua teknik yang sama-sama memanfaatkan clean energy dalam prosesnya.
Skywater menciptakan sebuah sistem untuk meniru proses pembentukan air hujan, dalam sebuah tangki yang diletakkan dalam kontainer. Proses yang disebut dengan kondensasi ini, pada dasarnya bekerja dengan mencampurkan udara dingin dan udara hangat, yang kemudian memicu terbentuknya tetesan air murni yang layak dikonsumsi sebagai air minum. Karena prosesnya bisa memakan energi listrik yang cukup besar, sistem ini didukung oleh gassifier berbahan bakar biomassa sebagai sumber energi berbiaya rendah. Gassifier bisa memanfaatkan serpihan kayu atau batok kelapa yang dibakar untuk menghasilkan udara lembab dan hangat yang vital dalam proses kondensasi.
Adanya penemuan ini, tentu menjadi sebuah oase di tengah minimnya akses ketersediaan air bersih layak konsumsi di daerah-daerah. Ditambah potensi bencana yang tersebar di seluruh dunia, inovasi ini mampu menjadi sumber alternatif untuk menjawab kebutuhan air bersih di daerah yang baru tertimpa bencana.