Dr. Martens Berkolaborasi dengan Rick Owens untuk Merilis Kembali Siluet Klasik 1460 Bex
Selain merilis siluet 1460 Bex, akan ada satu lagi koleksi kolaborasi Rick Owens dengan Dr. Martens yang akan keluar bulan Mei mendatang.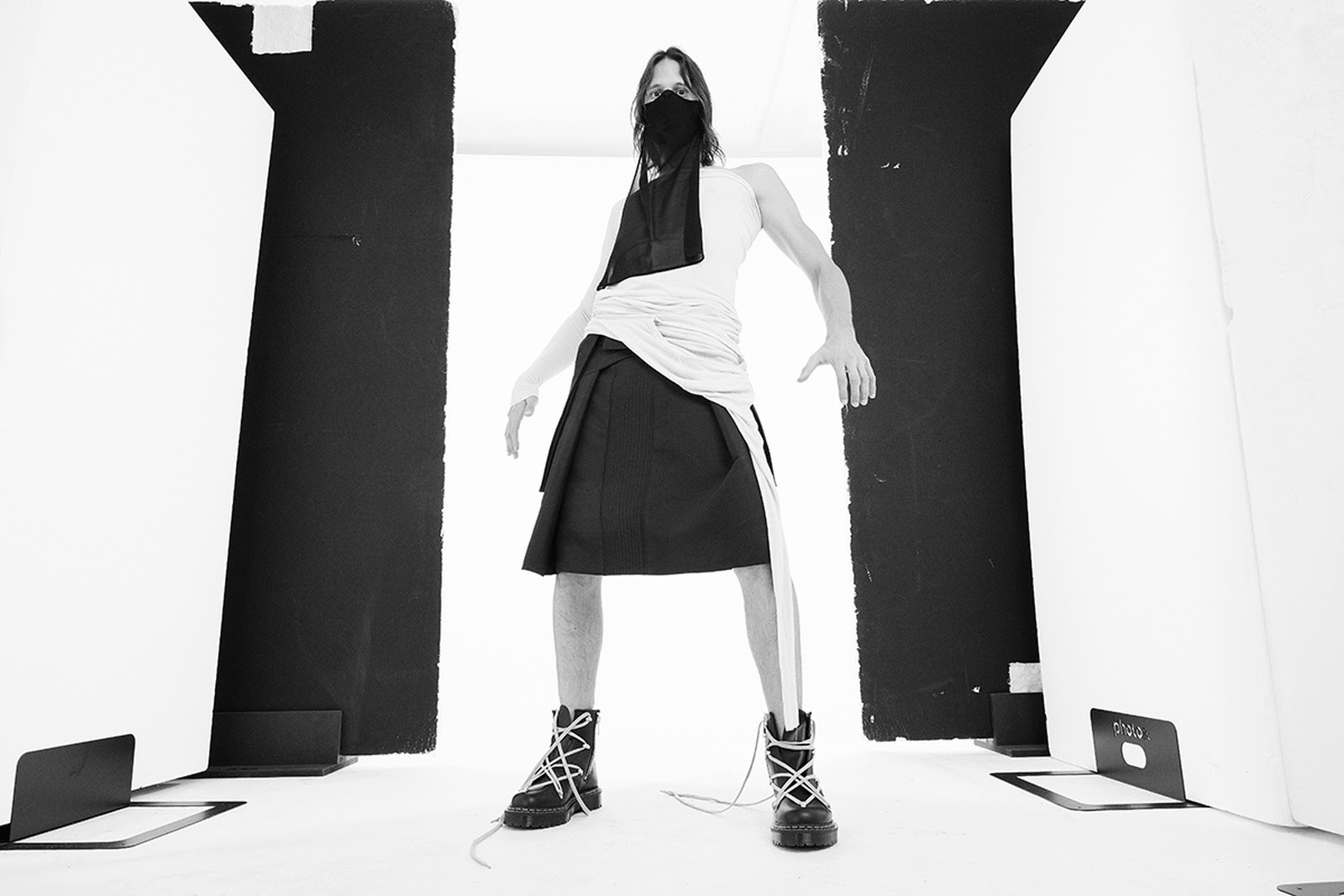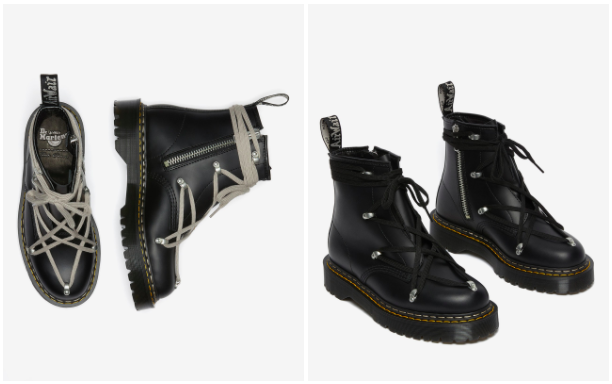 Teks: Daniet Dhaulagiri
Foto: Rick Owens / Dr. Martens
Dr. Martens—selaku merek sepatu bot khas Inggris—kabarnya akan bekerja sama dengan desainer ternama Rick Owens untuk merilis dua bagian kolaborasi yang akan berlangsung pada Maret dan Mei. Untuk bulan Maret, mereka rencananya akan mengeluarkan siluet Dr. Martens yang sempat ramai diminati pada medio '90-an; yakni 1460 Bex yang menjadi salah satu produk klasik merek tersebut.
Rick Owens memberikan sentuhan cukup esensial yang akan diaplikasikan untuk siluet 1460 Bex dengan eksplorasi sentuhan gelap khas kancah bawah tanah. Owens melengkapi bot kolaborasinya tersebut memiliki pola tali sepatu yang menjadi ciri khasnya dengan dua pilihan warna; hitam dan krem, serta jahitan pada bagian sol dengan warna kuning dan krem.
Owens mengatakan, "When I was a teen and becoming physically aware, I saw how a tightly laced ankle leading to a broad solidly planted foot had a simple, modest, industrial masculinity — almost like a corset between a muscled calf and a sturdy foot that acted as a stoic ballast. DMs exemplified this the best. I saw them on all the guys flying through the air at the shows I went to then…Fear…Black Flag…The Screamers…Alien Sex Fiend…Dr. Martens became a symbol of a raw and sweaty vitality that I thought I might be able to pull off…and for a minute, I think I did."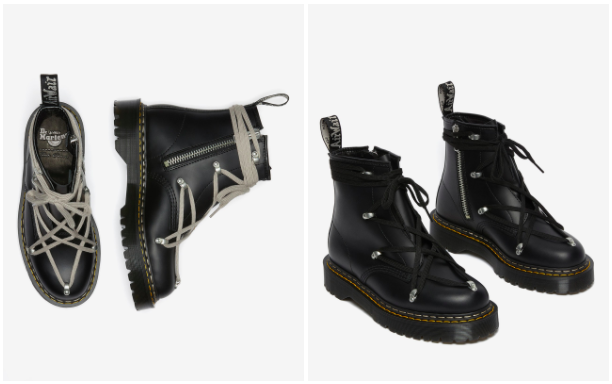 "Coming full circle to partner with Dr. Martens 40 years later leads me to lacing them with pearl-colored cotton laces in a geometric pattern that I use often as a symbol of our eternal collective search for rational order; signs of hope and an affectionate blessing on the perpetual recklessness of youth," lanjutnya.
Rencananya kolaborasi Rick Owens dengan Dr. Martens untuk bot 1460 Bex akan dirilis pada 20 Maret mendatang dan bisa kalian dapatkan melalui laman web Dr. Martens atau Rick Owens.