Bekerja Sama dengan Pake dalam Mengusung Sustainable Lifestyle, UNDERCOVER Merilis Zip Bag
Tersedia dalam tiga macam ukuran; The Quantum, The Clandestine, dan The Tech, zip bag tersebut dirancang untuk tahan air, debu, bebauan, dan sinar UV.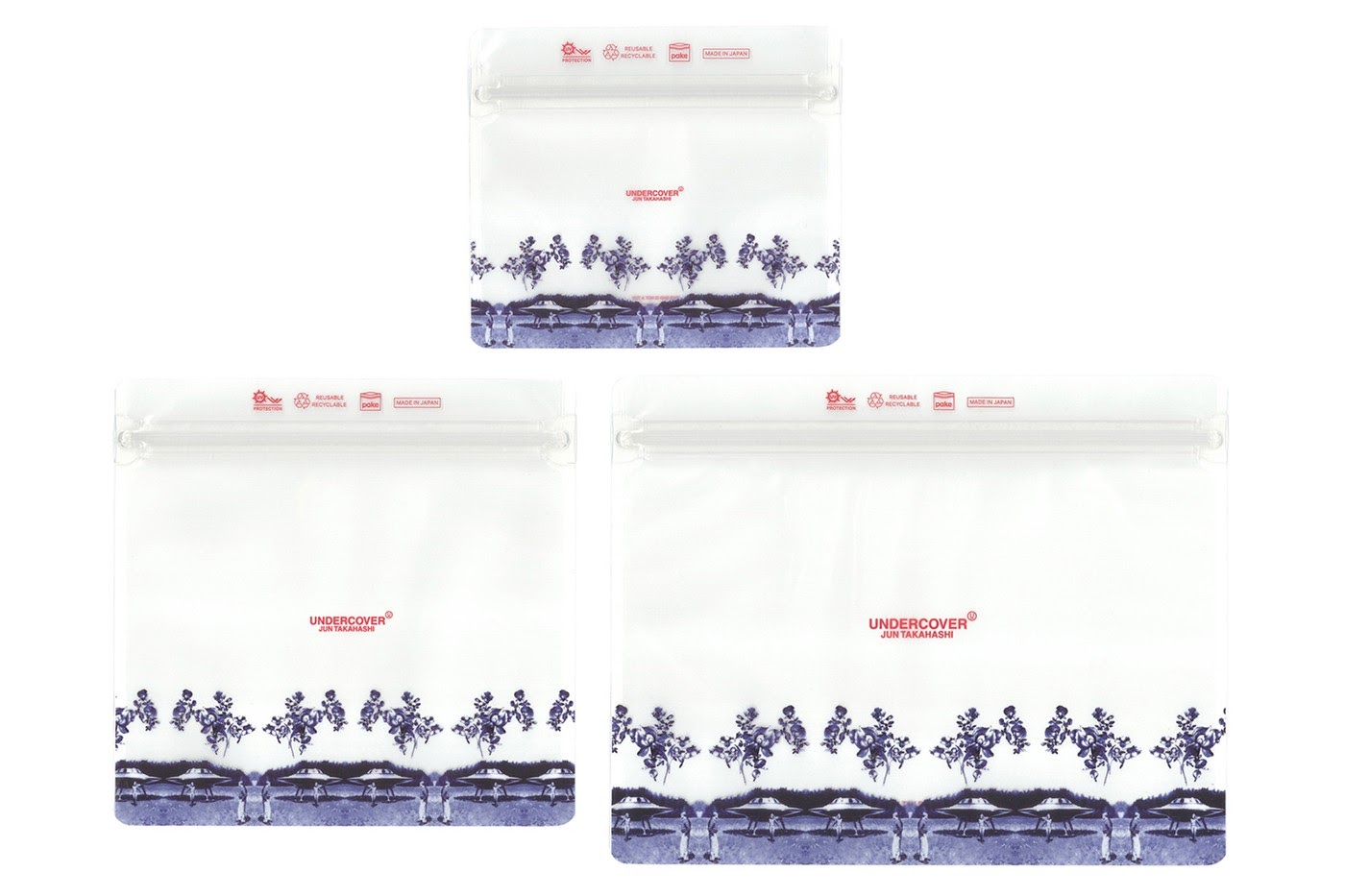 Teks: Daniet Dhaulagiri
Foto: Undercover / Pake
Di bulan pertama pada tahun 2021, UNDERCOVER bergabung kembali dengan Pake untuk membuat kolaborasi eksklusif, kali ini mereka membuat zip bag.
UNDERCOVER dan Pake membuat zip bag tersedia dalam tiga macam ukuran; The Quantum, The Clandestine, dan The Tech. Memiliki desain pola porselen dengan gambar alien tersembunyi yang pernah ditampilkan juga pada koleksi "Cold Blood" milik UNDERCOVER dalam kapsul F/W14. Zip bag ini terbuat dari bahan polimer berkualitas tinggi yang bertujuan untuk mengusung sustainable lifestyle, sehingga tempat penyimpanan barang ini tidak membawa dampak buruk untuk lingkungan seperti penggunaan plastik tradisional sekali pakai.
UNDERCOVER dan Pake menyempurnakan desain dari zip bag ini sehingga bisa tahan air, debu, tahan bebauan, dan juga tahan sinar UV. Karena terdapat tiga jenis ukuran, hal itu memungkinkan para penggunanya untuk menggunakan zip bag tersebut sebagai tempat penyimpanan banyak jenis barang, kembali pada kebutuhan dari masing-masing orang.
Zip bag UFO UNDERCOVER X Pake sekarang sudah tersedia di toko UNDERCOVER Jepang, beberapa lokasi MADSTORE UNDERCOVER, lalu situs web milik UNDERCOVER dan Pake.