"Equal Rights" Menjadi Pesan yang Diangkat dari Koleksi Terbaru Noah X Peter Tosh
Noah X Peter Tosh merilis kaus lengan panjang bertuliskan "Equal Rights" dan tanda tangan sang legenda musik reggae tersebut.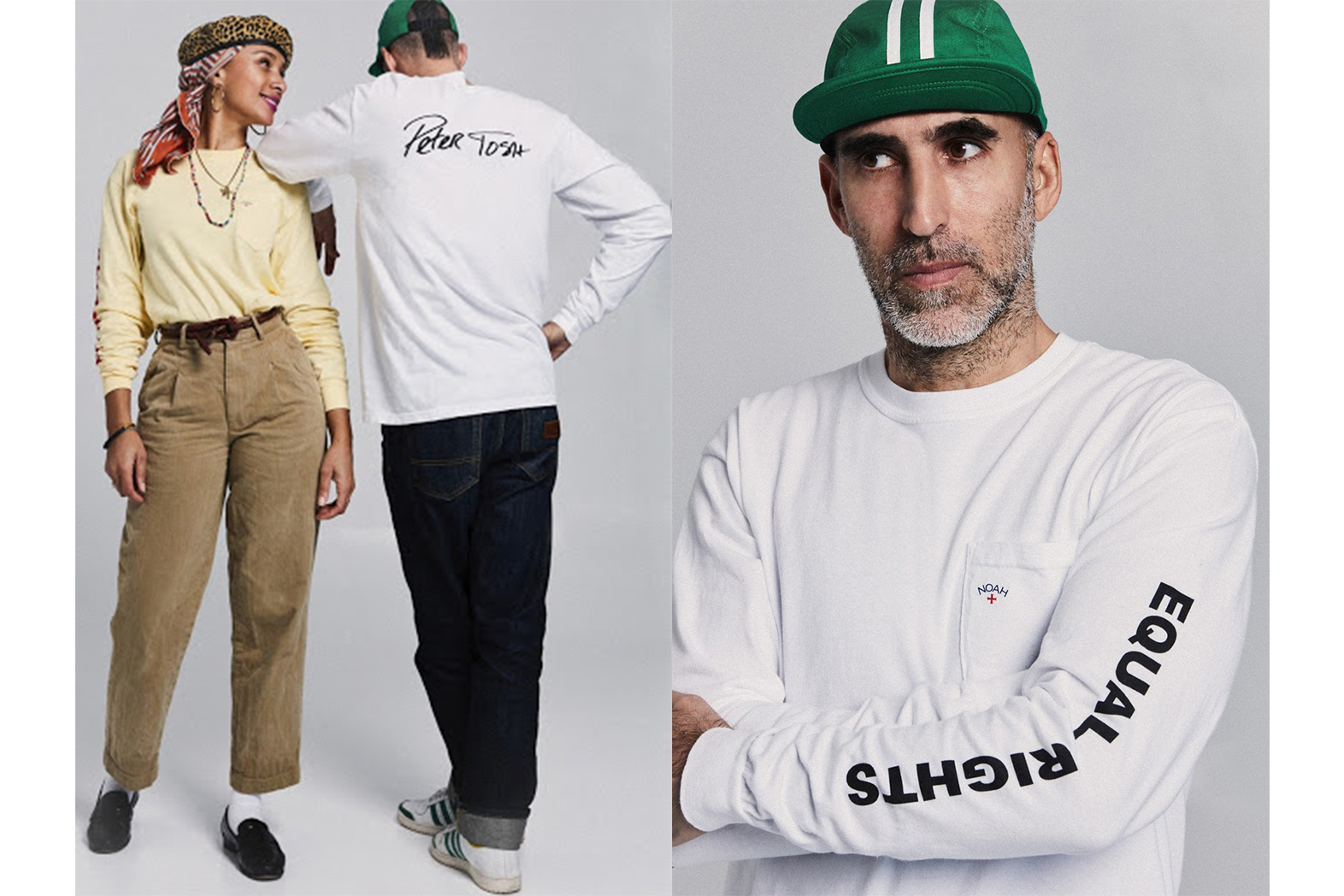 Teks: Daniet Dhaulagiri
Foto: Hypebeast / Jack Waterlot
Salah satu clothing brand asal New York ini memang patut diapresiasi eksistensinya, Brendon Babenzian selaku pendiri Noah berhasil membawa merek tersebut diakui oleh banyak orang, entah itu dari segi material yang memang patut diperhitungkan kualitasnya, lalu Noah juga kerap menyisihkan keuntungan dari penjualan produknya untuk didonasikan pada hal atau isu tertentu yang sejauh ini dipercayai Babenzian dan juga Noah sebagai merek. Babenzian adalah salah satu contoh orang yang menjadikan clothing brand-nya sebagai medium untuk menyalurkan idealismenya.
Kolaborasi garapan Noah tidak seperti yang biasanya dilakukan oleh merek-merek pakaian besar; hanya mencari profit. Babenzian memilih berkolaborasi dengan organisasi/kolektif, band, dan merek pakaian lainnya yang tentunya tidak hanya karena menjadi komoditas belaka, ia membawa Noah untuk selalu membela hak manusia dan menuntut kesetaraan. Sehingga pada tahun 2015 Noah memiliki program "Human Rights" dengan merilis kaus.
"Equal Rights" yang diambil dari salah satu lagu milik reggae itu akhirnya dipilih dalam kolaborasi Noah dengan Peter Tosh Foundation, hal ini masih selaras dengan program "Human Rights" mereka sebelumnya. Noah merilis kaus dengan tulisan "Equal Rights" di lengannya, tanda tangan Peter Tosh menjadi backprint, dan juga saku di bagian depan.
Babenzian sempat menyampaikan beberapa hal mengenai kolaborasinya kali ini pada HBX, "Peter Tosh's daughter and estate were really into the idea when we asked them to participate, It gave us the opportunity to not just put words on a shirt but to actually connect with the people who represent Peter Tosh. We thought 'Equal Rights' spoke a little bit more to the current state of things in America. You know, our justice system does not operate on equal footing—your skin color has more than a little bit of influence on how the justice system treats you."
"I always like when messages aren't overdone, especially when the words speak for themselves and this is a powerful statement, I've been listening to Peter Tosh forever. (He) always (put)his heart out there, speaking the truth way ahead of his time." ujar Babenzian.
Jika kalian tertarik dengan kolaborasi Noah X Peter Tosh, kalian bisa mengunjungi laman HBX. Penghasilan dari penjualan kaus tersebut nantinya akan didonasikan pada Peter Tosh Foundation dan Colin Kaepernick's Know Your Rights Camp.