NOT APPLICABLE Menandai Dekade Baru dengan Koleksi T-shirt "Happy New Decade"
Menampilkan momen dan karakter ikonik dari dunia film, musik, dan teknologi seperti Bart Simpson, Star Wars, John Lennon, dan Windows 95.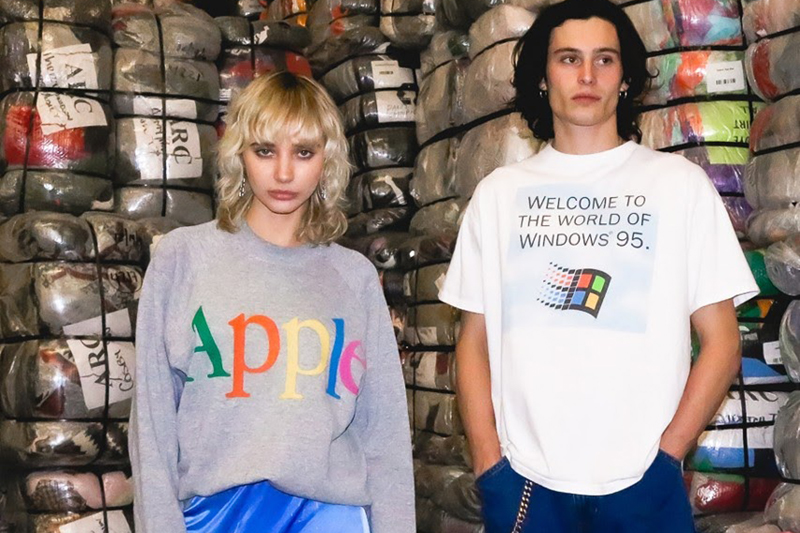 Teks: Avicena Farkhan Dharma
Foto: Hypebeast
Usai berkolaborasi dengan NICOMEDE dalam menginterpretasi kembali merchandise boyband populer tahun 90-an pada koleksi "BROTHERHOOD", NOT APPLICABLE merilis koleksi T-shirt vintage terbaru bernama "Happy New Decade". Koleksi ini merayakan pergantian dekade dengan menampilkan momen dan karakter ikonik dari beberapa dekade lalu untuk menimbulkan "nostalgic happy feelings" atau "perasaan nostalgia yang menyenangkan" bagi khalayak luas.
Graphic T-shirt pada koleksi ini menampilkan figur-figur kartun ikonik dari era 90-an seperti Bart Simpson, Betty Boop, dan Mickey Mouse, sementara referensi soal dunia film dan televisi ditampilkan melalui Friends, Star Wars, dan Saved by the Bell. Dari dunia musik, terdapat T-shirt John Lennon dan kaus spesial Bridges to Babylon Tour milik Rolling Stone. Tidak hanya itu, T-shirt dengan print logo lawas Apple dan Windows 95 yang revolusioner juga tersedia. Semua gambar pada koleksi ini memiliki momen historis yang menimbulkan hubungan sentimental dengan pergerakan budaya populer masa lampau.
Koleksi "Happy New Decade" didukung oleh British Fashion Council dan London Fashion Week agar mengacu pada inisiatif "Positive Fashion". "Positive Fashion" adalah inisiasi British Fashion Council untuk mendorong keberlanjutan, equality, penegakan animal rights, dan manajemen tenaga kerja yang adil di dunia fesyen. Koleksi akan diluncurkan pada 14 Februari di Selfridges London. Lihat koleksi lengkap "Happy New Decade" dari NOT APPLICABLE melalui tautan di bawah.