TANGAN dan Shadtoto Prasetio STUDIO, Kolaborasi Kontras Pertemuan Dua Titik Berjudul "CONNECT THE DOTS"
TANGAN berkolaborasi dengan Shadtoto Prasetio STUDIO mendesain jaket multifungsi multi-gaya diperuntukkan kepada individu-individu kreatif masa modern yang aktif di belakang layar.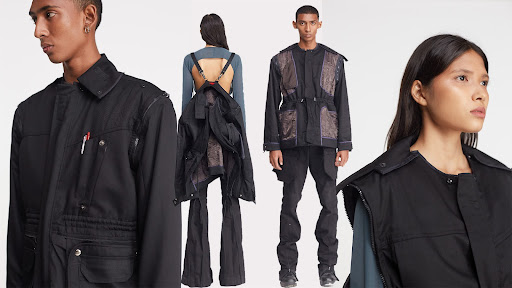 Teks: Inaya Pananto
Foto: TANGAN x Shadtoto Prasetio STUDIO
Fashion brand lokal, TANGAN secara resmi umumkan karya kolaborasi mereka bersama dengan visual artist merangkap kreatif director Shadtoto Prasetio Studio. Kolaborasi bertajuk "CONNECT THE DOTS" ini dijelaskan sebagai pengalaman sebuah perjalanan kreatif baru di mana dua brand dari latar belakang yang berbeda bertemu dan berpadu. 
Nama "CONNECT THE DOTS" menghubungkan dua titik yaitu TANGAN, yang datang dengan energi eksplorasi dan eksperimen untuk membuat pakaian yang memiliki detail utilitarian yang lebih maskulin dan Shadtoto Prasetio STUDIO yang datang dengan maksud mengembangkan unsur artistik eksperimental ke dalam ragam medium, menemukan inovasi dalam kolaborasi baru. Logo TANGAN yang semula adalah titik-titik beille hitam, untuk kolaborasi ini diubah menjadi titik-titik merah hasil gabungan dengan lambang merah polos Shadtoto Prasetio STUDIO.
Koleksi ini akan fokus menerjemahkan kebutuhan bagi orang-orang yang bekerja di belakang layar. Satu kesamaan antara TANGAN dan Shadtoto Prasetio STUDIO yaitu timnya adalah orang-orang kreatif tangan-tangan di balik banyak karya seni. Karen itu, desain dari koleksi kolaborasi ini akan fokus pada detail-detail multifungsi terinspirasi dari jaket utilitarian berpadu estetika modern yang versatile.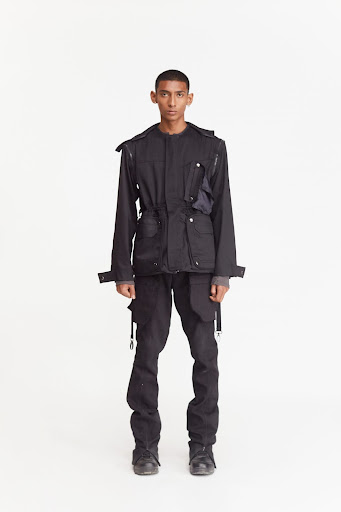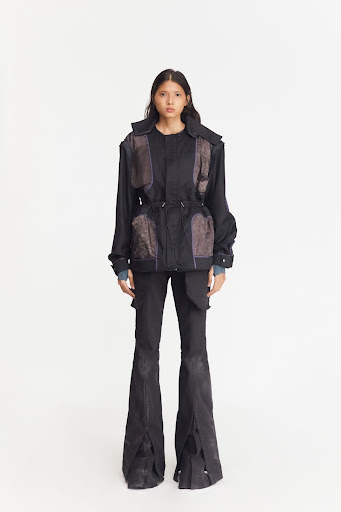 Dua kata kunci yang dijunjung yaitu fungsi dan multi-style menciptakan sebuah desain jaket serbaguna yang reversibel dan dapat digunakan dengan berbagai cara. Kerah jaket dapat digunakan dengan 3 style yang berbeda, detachable pockets, lengkap hingga lengan yang dapat dilepas untuk jadi jaket vest. Semua focal point fungsional desain ini dirancang khusus untuk orang-orang yang mengedepankan fungsi dalam berpakaian namun juga tetap terlihat modern.
Karena intrikasi desain dan produksinya, jaket unisex kolaborasi ini hanya tersedia dalam jumlah terbatas yaitu 35 potong. Detail lebih lanjut mengenai produk dan pembelian hasil kolaborasi ini dapat dilihat di sini.