UNUSED Merilis Koleksi Hasil Kolaborasi Bersama Museum Van Gogh
Rilisan klasik untuk penikmat fashion sekaligus seni tinggi.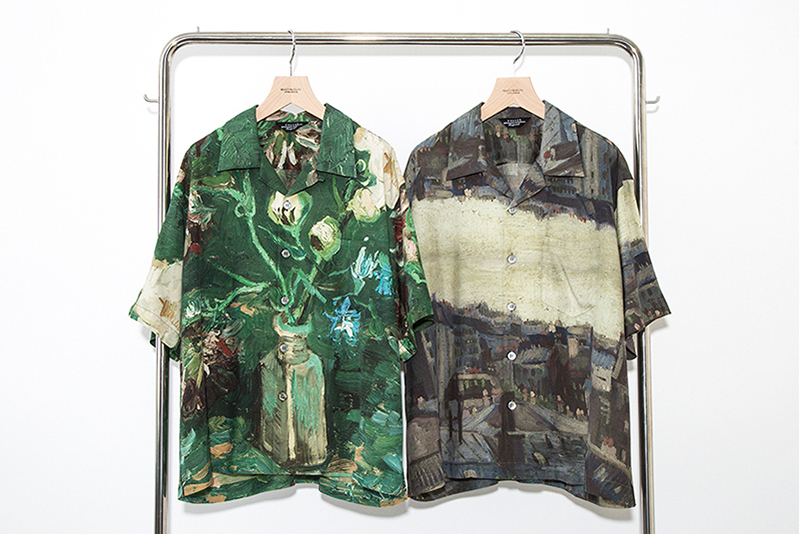 Teks: Stefano William A.
Foto: United Arrows
Akhir-akhir ini karya dari pelukis legendaris Belanda, Vincent Van Gogh, sedang ramai diperkenalkan lagi ke khalayak luas. Bedanya, sekarang karya lukisannya tidak ditampilkan di atas kanvas melainkan di atas fashion item. Melalui kolaborasi dengan Vans pada tahun 2018 kemarin, Museum Van Gogh merilis sneakers hingga topi dengan print lukisan sang maestro. Upaya terbaru dari mereka adalah dengan menggaet UNUSED sebagai kolaborator. Brand pakaian asal Jepang ini terkenal dengan perhatian pada setiap bagian desain produk yang dikerjakan. Pendekatan yang sangat fokus pada apresiasi terhadap proses kreatif yang progresif di balik sebuah pakaian menjadi nilai tambah dari UNUSED.
Selain merilis koleksi yang berkualitas, UNUSED memperkuat kehadirannya di ranah fashion melalui afirmasi dari A$AP Rocky mengenai produk-produknya. Beberapa item untuk hasil kolaborasi kali ini adalah kemeja printed serta t-shirt. Kemeja dengan kerah terbuka dan fit yang lebih rileks, menggunakan karya "Small Bottle with Peonies and Blue Delphiniums" dan lukisan pemandangan kota paris dari Van Gogh yang dicetak secara menyeluruh memenuhi kemeja. Sementara karya "Pieta", "Potato Eaters" dan "Sunflower" yang ternama dicetak untuk t-shirt. Koleksi Van Gogh ini pasti akan menjadi sebuah rilisan klasik yang wajib menjadi koleksi untuk para penikmat fashion dan seni tinggi sebagai statement.
Dikabarkan bahwa hasil kolaborasi ini akan dirilis tanggal 12 April mendatang lewat toko United Arrows secara eksklusif. Tentu akan menjadi sebuah kebanggaan tersendiri jika bisa memiliki satu dari koleksi yang dibanderol harga 20.000 – 50.000 Yen ini.