Film Reboot "Hellboy" Menunjuk David Harbour Sebagai Pemerannya, Apakah Akan Lebih Menarik?
Reboot film superhero yang lebih horor dan penuh aksi dengan peringkat "R".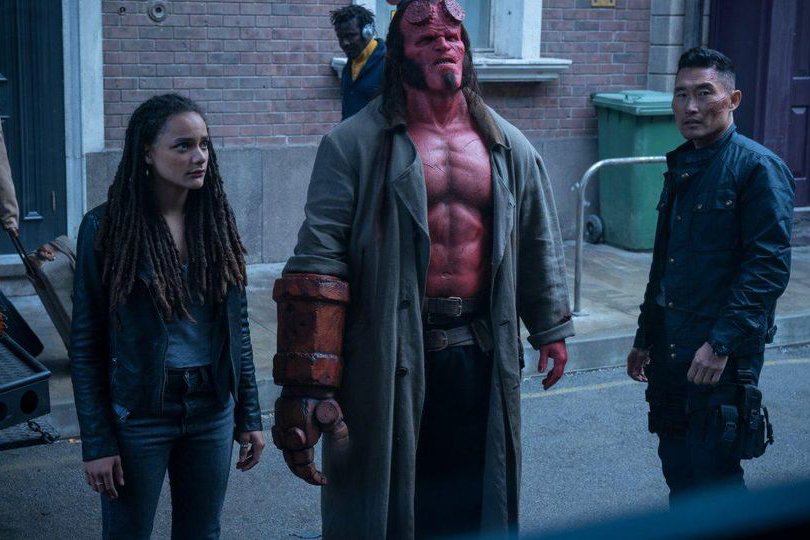 Teks: Mayra Tahir
Foto: Forbes
Trailer pertama untuk film reboot "Hellboy" telah dirilis oleh Lionsgate, membawa kembali tokoh Hellboy ke layar lebar setelah 11 tahun. Film yang akan tampil di bioskop mulai April 2019 ini disutradarai oleh Neil Marshall yang sebelumnya telah terlibat dengan "Game of Thrones" dan "The Descent". Tokoh Hellboy di film inipun akan diperankan oleh David Harbour yang telah naik daun dari serial "Stranger Things".
Berdasarkan trailer, penggemar tokoh ini bisa melihat keterlibatan Hellboy dengan Bureau for Paranormal Research and Defense untuk melawan monster-monster. Menempatkan Hellboy di Inggris, reboot ini terlihat lebih upbeat dan menunjukkan banyak aksi. Peringkat "R" yang didapatkan oleh karya Neil Marshall ini menandakan suasana film yang lebih gelap dan penuh kekerasan, memberi semangat baru kepada karakter khas yang didasarkan oleh tokoh komik yang dikaryakan oleh Mike Mignola. Dengan sutradara baru serta penilaian film lebih ekstrem, akankah reboot ini lebih disukai oleh para pecinta Hellboy?