Greg Daniels Menjanjikan Adanya Reuni dari Serial TV "The Office"
Akan tayang di NBC Peacock dengan tanggal perilisan yang masih menyusul untuk dikabarkan.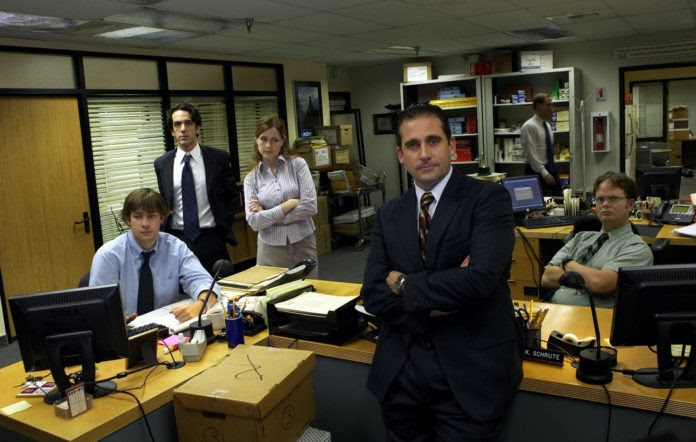 Teks: Ratu Intan Mutia
Foto: NME
Greg Daniels yang merupakan pencipta "The Office" mengatakan bahwa reuni dari serial tersebut sekarang terlihat lebih potensial untuk dilakukan sekarang. Reuni yang akan dirilis di layanan streaming Peacock ini ternyata belum memiliki tanggal rilis dan akan menyusul untuk dikabarkan kepada publik. Menurut NME, Daniels berkata bahwa kemungkinan besar pertunjukan tersebut akan tayang di Peacock, tetapi belum ada rencana hingga saat ini. "But people are more open to it now, it seems like." kata Daniels. 
Daniels pun belum memberikan pernyataan yang jelas untuk gambaran dari reuni "The Office". "I think the issue is what's left to say about the characters. I don't know, it's still pretty vague." jawab Daniels ketika ditanya mengenai detail acara. Merenungkan potensi untuk lebih banyak cerita setelah acara berakhir, Greg Daniels menyarankan untuk "menemukan beberapa episode yang hilang dan merekamnya seolah-olah kembali pada tahun 2010".
Di awal bulan ini, "The Office" kembali dapat disaksikan di Netflix Inggris dan Irlandia dan menyusul untuk ditayangkan di NBC Peacock pada tahun 2021 untuk pengguna di Amerika Serikat. "Having The Office back in the NBC family opens up access to a lot of extra content that we originally shot," kata Daniels, "The experience on Peacock should feel like a celebration of The Office for fans."