Mainkan "Stranger Things", Masuki Dunia Upside Down
Game teka-teki RPG berbasis lokasi.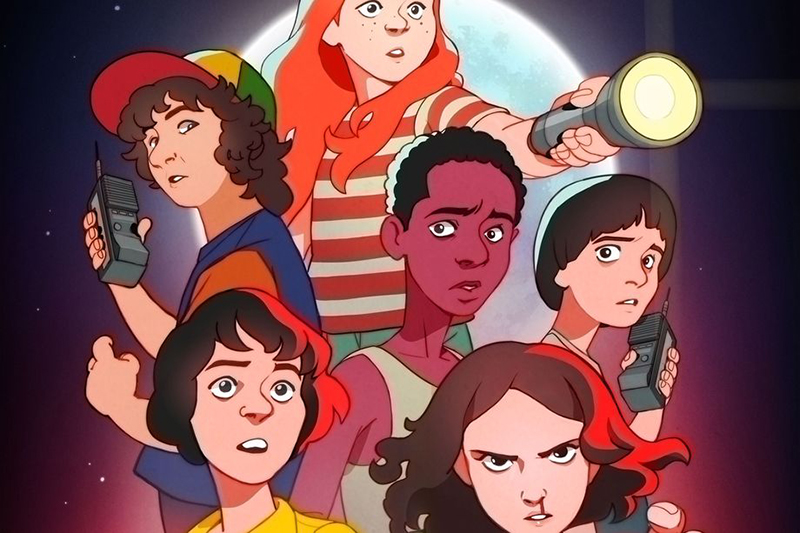 Teks: Wintang Warastri
Foto: The Verge
Setelah popularitas permainan "Pokémon Go" merajai masyarakat bahkan juga mereka yang bukan penggemar serial kartun tersebut, permainan berbasis lokasi sepertinya terbukti sukses mengajak publik masuk ke dalam dunia televisi favorit mereka, terutama dari sisi interaktif dan imersifnya. Melihat hal tersebut, serial petualangan sci-fi "Stranger Things" baru saja mengumumkan permainan terbaru mereka yang juga mengambil konsep yang sama dengan integrasi lokasi lewat Google Maps.
Jika "Pokémon Go" dikembangkan oleh Niantic, permainan yang juga berjudul "Stranger Things" ini dikembangkan oleh Next Games, game developer asal Finlandia, setelah sebelumnya mereka mengembangkan permainan "The Walking Dead: Our World" yang juga berkonsep sama. Dideskripsikan sebagai teka-teki RPG berbasis lokasi, para pemain akan dapat berkeliling dalam Upside Down yang akan terpetakan di lingkungan sekitar mereka.
Seperti plot serial televisinya yang menekankan tema persahabatan, pemain juga diminta untuk bekerja sama dengan pemain lainnya untuk dapat mengalahkan musuh. "Our core focus will be to deliver on Stranger Things' rich and intense themes like friendship and supernatural adventure, and translate these into snack-sized entertainment on your mobile device," ujar Teemu Huuhtanen, CEO dari Next Games.
"Stranger Things" keluaran Next Games akan siap muncul di pasaran pada tahun 2020 baik dalam iOS dan Android, sementara musim ketiga dari serial televisinya akan bisa ditonton mulai 4 Juli tahun in.