Setelah Kedatangan Evan Peters sebagai Quicksilver Dikritik Penggemar, Pencipta "Wandavision" Buka Suara
Sampai saat ini belum ada tanda resmi mutant hadir dalam MCU.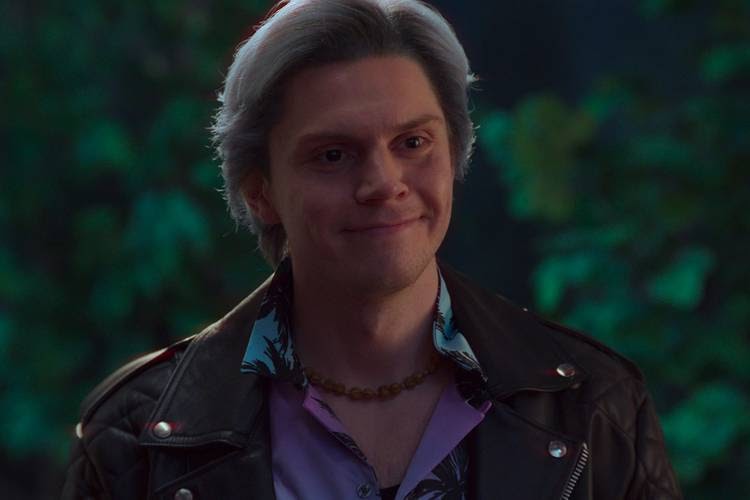 Teks: Rifqi Ramadhan
Foto: Hypebeast/Pietro 
Serial "Wandavision" yang tayang pada Disney+ belum lama ini berhasil membuat para penonton kecewa dengan hadirnya Evan Peters sebagai Pietro Maximoff atau yang lebih dikenal sebagai Quiksilver. Dengan hadirnya Evan sebagai Pietro, para penggemar berharap bahwa ini menjadi jembatan pertama masuknya mutant dalam MCU. Akan tetapi pada episode terakhir serial ini, diungkap bahwa hadirnya Evan Peters dalam serial ini hanya sebagai lelucon belaka. Akan tetapi belum lama ini Jac Schaeffer selaku showrunner untuk acara ini mengungkapkan mengapa dirinya mendatangkan Evan Peters sebagai Quicksilver. 
Jac sendiri berkata bahwa saat dirinya bersama tim sedang menulis untuk acara ini, mereka menghubungi berbagai konselor mental profesional untuk membantu mereka melakukan riset untuk grief, atau proses yang Wanda lewati selama durasi serial ini. Jac sendiri berkata melalui riset bersama para ahli tersebut, mereka menyimpulkan bahwa dalam masa kesedihan, memori seseorang mengenai sebuah event dan wajah akan sangat diproyeksikan berbeda oleh memori mereka. 
"The anxiety of not remembering the faces of your loved ones, misremembering, or actively misremembering things as a self-preservation tactic – all of that became fascinating to us", ucap Jac mengenai hasil riset dirinya mengenai kesedihan. 
Selain menunjukan efek sedih Wanda, Jac sendiri berkata dengan mendatangkan Evan Peters kedalam peran ini dapat memberi lapisan menarik untuk penggemar MCU dan X-Men. Dalam serial "Wandavision" sendiri, diketahui bahwa sebenarnya Pietro sebenarnya hanya seorang aktor yang menjadi tawanan oleh Agatha Harkness penjahat utama dari serial ini. Diketahui bahwa nama asli dari Pietro dalam serial ini adalah Ralph Bohner.
Jadi, sosok Quicksilver yang kita lihat dalam serial "Wandavision" bukanlah Pietro Maximoff dari X-Men universe, namun dengan hadirnya Evan Peters sebagai Quicksilver dalam "Wandavision" sudah memberi penggemar konfirmasi bahwa kini MCU sudah memiliki hak paten penuh untuk karakter X-Men.