Taylor Swift and Chill: Tur Reputation Kini di Netflix
Menikmati pertunjukan konser Taylor Swift tanpa biaya tiket mahal.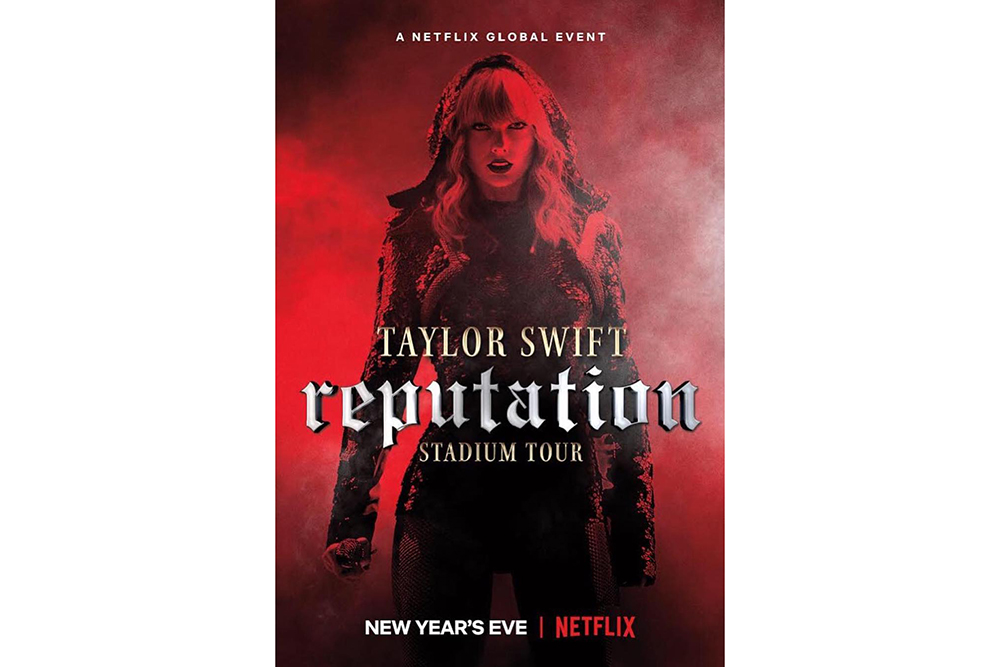 Teks: Mayra Tahir
Foto: Netflix
Film konser merupakan sebuah dokumenter yang konon sering menjadi sesi sing-along yang seru. Kini, sesi sing­-along itu bisa dilakukan dengan lagu-lagu Taylor Swift berkat Netflix yang telah merilis "Taylor Swift's Reputation Stadium Tour". Film ini menghidupkan kembali tanggal terakhir dari tur Reputation yang diselenggarakan pada 6 Oktober, 2018 di AT&T Stadium di Arlington, Texas. Direkam oleh 28 kamera, film ini telah dirilis pada malam tahun baru kemarin.
Tidak seperti film konser lain yang menunjukkan rekaman behind the scenes ataupun wawancara, "Taylor Swift's Reputation Stadium Tour" menyajikan rekreasi konser tersebut untuk dinikmati di rumah. Tentunya sutradara Paul Dugdale telah memastikan bahwa para penonton bisa menikmati konsernya dengan sorotan-sorotan panggung yang lebih intim. Film yang berlangsung selama dua jam ini mementaskan 24 lagu dengan panggung meriah yang dilengkapi sebuah ular mekanik yang besar dan juga konfeti.
Penonton yang bukan penggemar Taylor Swift pun bisa menikmati film ini, dikarenakan oleh penampilannya yang memukau, lagu-lagu yang catchy, serta bintang-bintang tamu seperti Charli XCX, Camila Cabello, dan Tiffany Haddish. Kolaborasi antara Taylor Swift dan Netflix ini tentunya akan menjaminkan bahwa penonton di rumah akan tanpa sadar ikut sing-along kepada "Blank Space".