"The Truth About Killer Robots" Memperlihatkan Bahaya AI pada Kehidupan Manusia
Mengajukan pertanyaan, siapa yang disalahkan jika robot membunuh manusia?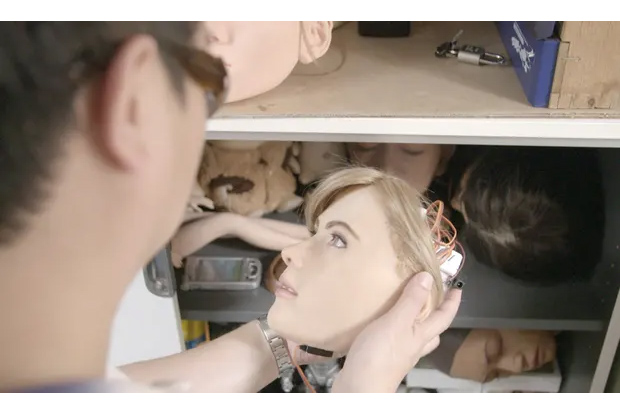 Foto: The Guardian
Maxim Pozdorovkin, sutradara dokumenter "Our New President" dan "Pussy Riot: A Punk Prayer" telah merilis proyek terbarunya berjudul "The Truth About Killer Robots".  Kali ini ia menjelajahi skenario terburuk mengitari sisi teknik dan moral robot dan perangkat AI serupa.
Dalam upaya untuk memisahkan diri dengan dokumenter yang identik dengan sci-fi versi Hollywood, tentunya Pozdorovkin mendasarkan penelitian ini pada kejadian-kejadian nyata. Lebih dari itu, ia juga membandingkan kasus-kasus mengerikan tersebut dengan teori Isaac Asimov dari "First Law of Robotics", bahwa "A robot may not injure a human being or, through inaction, allow a being to come to harm".
Walau dokumenter ini menyorot pembahasan dari dampak ekonomis, psikologis, bahkan dampak seksual spesies robot dan teknologi AI lainnya, Pozdorovkin mempunyai tujuan lebih kompleks. Lepas dari dampak negatifnya terhadap manusia, ia juga membahas kecenderungan manusia untuk menyalahgunakan teknologi, bahkan menggunakannya sebagai senjata. Salah satunya, memperlihatkan sebuah skenario saat publik memprotes tim SWAT yang menggunakan robot untuk membunuh seorang suicide bomber – secara tidak langsung, Pozdorovkin membongkar sifat munafik manusia akan ketakutannya terhadap teknologi.
"The Truth About Killer Robots" akan tayang di HBO di bulan Desember mendatang.