Trailer Resmi The Bear Musim Kedua: Renovasi dan Kejutan Baru
Musim kedua ini akan mengikuti perjalanan kru dalam mentransformasi The Beef dari restoran sandwich daging Italia milik keluarga menjadi sebuah restoran baru bernama The Bear.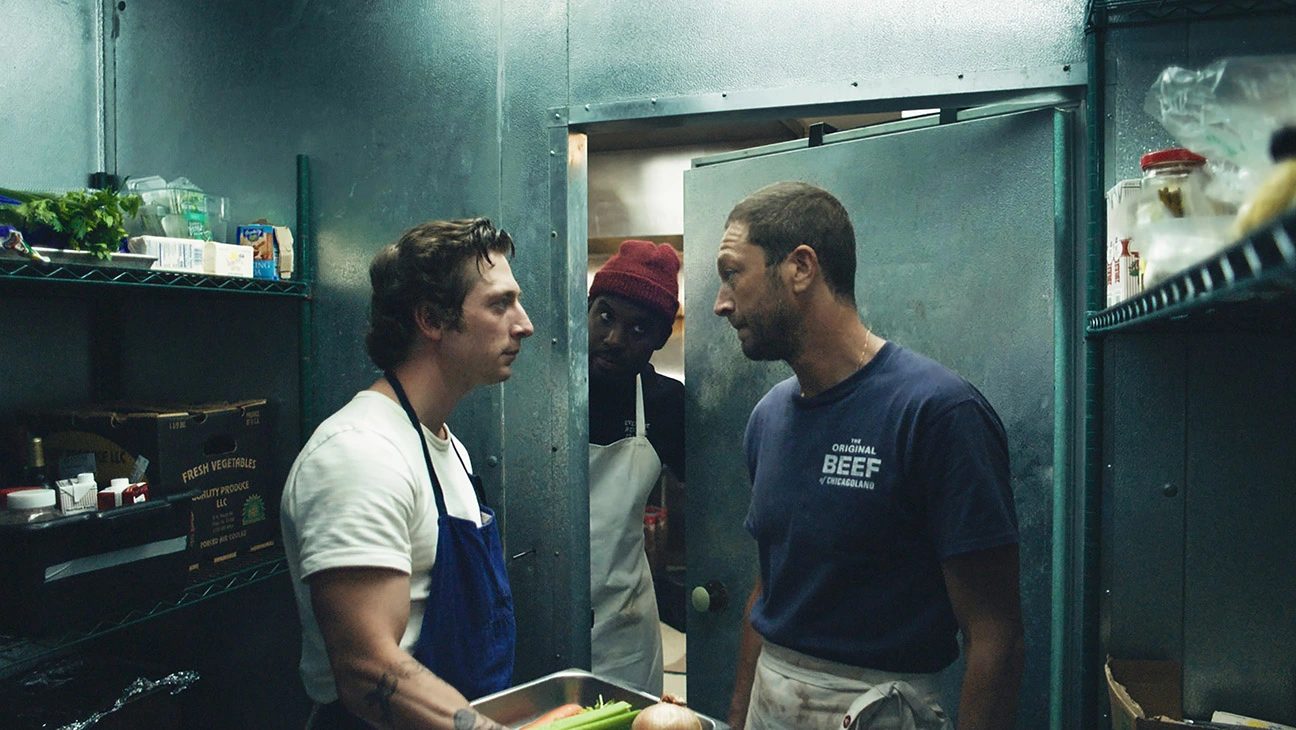 Musim kedua The Bear akan tayang perdana pada tanggal 22 Juni, dan akan memfokuskan pada perjalanan kru dalam mengubah The Beef menjadi restoran baru bernama The Bear. Trailer pertama ini menunjukkan Carmy Berzatto, Sydney, Richie, Marcus, Tina, Ebraheim, Neil, Sugar, dan seluruh kru The Beef yang bekerja keras dalam renovasi fisik dan finansial restoran, yang ternyata lebih sulit daripada yang mereka perkirakan dengan berbagai pembersihan dan upaya mereka untuk mendapatkan lebih banyak uang dari paman Berzatto, Jimmy. Sementara itu, Tina dan Ebraheim dikirim ke sekolah kuliner untuk mengasah keterampilan dapur mereka, dan Carmy bertemu kembali dengan seorang wanita yang tampaknya memiliki sejarah panjang dengan dirinya.
Jeremy Allen White, Ebon Moss-Bachrach, Ayo Edebiri, Lionel Boyce, Liza Colón-Zayas, Abby Elliott, Matty Matheson, Edwin Lee Gibson, dan Oliver Platt akan kembali memerankan peran mereka, sementara Molly Gordon akan bergabung sebagai karakter berulang dan Bob Odenkirk akan menjadi bintang tamu.
Musim kedua The Bear sangat dinantikan oleh penggemar, dan trailer ini memberikan petunjuk tentang perjalanan menarik yang akan dialami oleh kru restoran yang penuh karakter ini.