Gucci Menjual Virtual Sneakers Seharga $12 dengan Teknologi Augmented Reality
Virtual sneakers tersebut dijual Gucci seharga $11.39 USD dan $8.39 melalui aplikasi Wanna.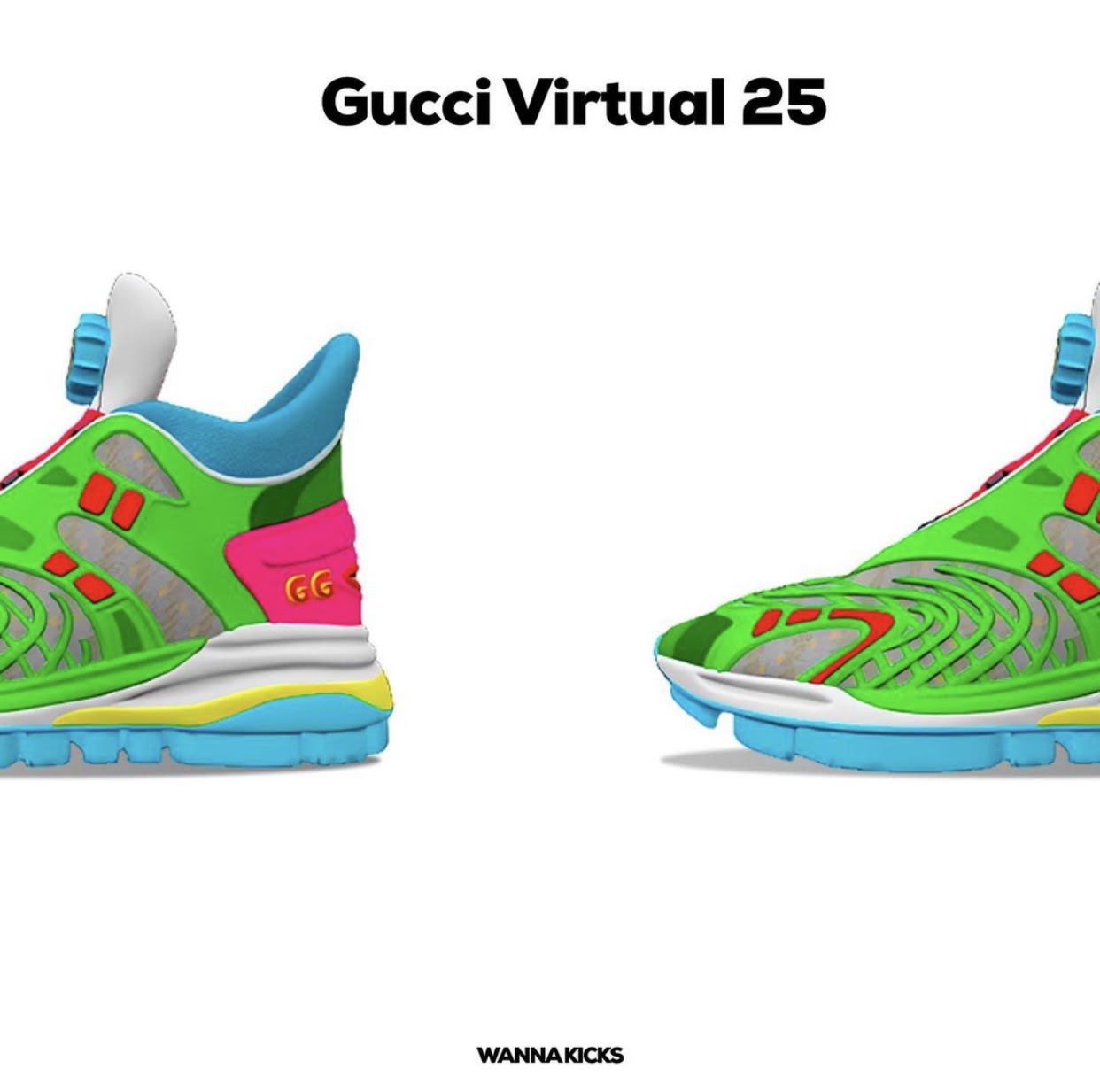 Teks: Daniet Dhaulagiri
Foto: Wanna Kicks
Kini mencoba sepatu atau jam yang hendak dibeli tidak perlu lagi harus datang ke tokonya langsung, sebuah perusahaan fashion-tech bernama Wanna memberikan solusi untuk memberi perkiraan bagaimana sebuah sepatu atau jam ketika kita pakai menggunakan teknologi Augmented Reality (AR) yang membuat model sepatu dan jam 3D.
Reebok, Puma, Farfetch, dan beberapa yang lainnya telah menggunakan jasa Wanna untuk memaksimalkan pengalaman berbelanja calon pelanggannya ketika hendak memberi produk sepatu atau jam, khususnya di masa pandemi seperti ini. Nantinya calon pembeli bisa mencobanya dan mengambil foto melalui gawai pribadi mereka.
Hal itu akhirnya menarik perhatian Gucci—merek fesyen mewah asal Florence, Italia—untuk bekerja sama dengan Wanna dan membuat virtual sneakers untuk katalog sepatu merek tersebut. Seiring dengan maraknya seni kriptografi, non-fungible tokens (NFTs), dan blockchain, Gucci tak mau ketinggalan untuk meraup penghasilan dari momentum tersebut; kini katalog sneakers yang sudah didigitalisasi tersebut dijual seharga $11.39 USD oleh Gucci atau khusus $8.39 USD jika bertransaksi melalui aplikasi Wanna.
Sergey Arkhangelskiy, selaku pendiri Wanna, yakin bahwasanya pasar fesyen digital akan terus berkembang dan perusahaannya akan terus memperluas jasanya supaya tak hanya sekedar menyediakan teknologi AR untuk sepatu dan jam saja. "In five or maybe ten years a relatively big chunk of fashion brands revenue will come from digital products. Our goal as a company is to actually supersede the product photos and substitute it for something which is way more engaging and closer to offline shopping." Ucapnya.
View this post on Instagram
Kalian bisa memiliki virtual sneakers dari Gucci di aplikasi merek tersebut atau mengunduhnya melalui aplikasi Wanna.