Fisikawan Prancis Unggah Foto Sosis Chorizo dengan Keterangan Bintang Proxima Centauri, Apa Relevansinya dengan Misinformasi?
Masyarakat harus lebih cermat membedakan Chorizo yang merupakan sosis babi berbumbu asal Semenanjung Iberia dengan Proxima Centauri yaitu sebuah bintang karena misinformasi bisa terjadi di mana saja.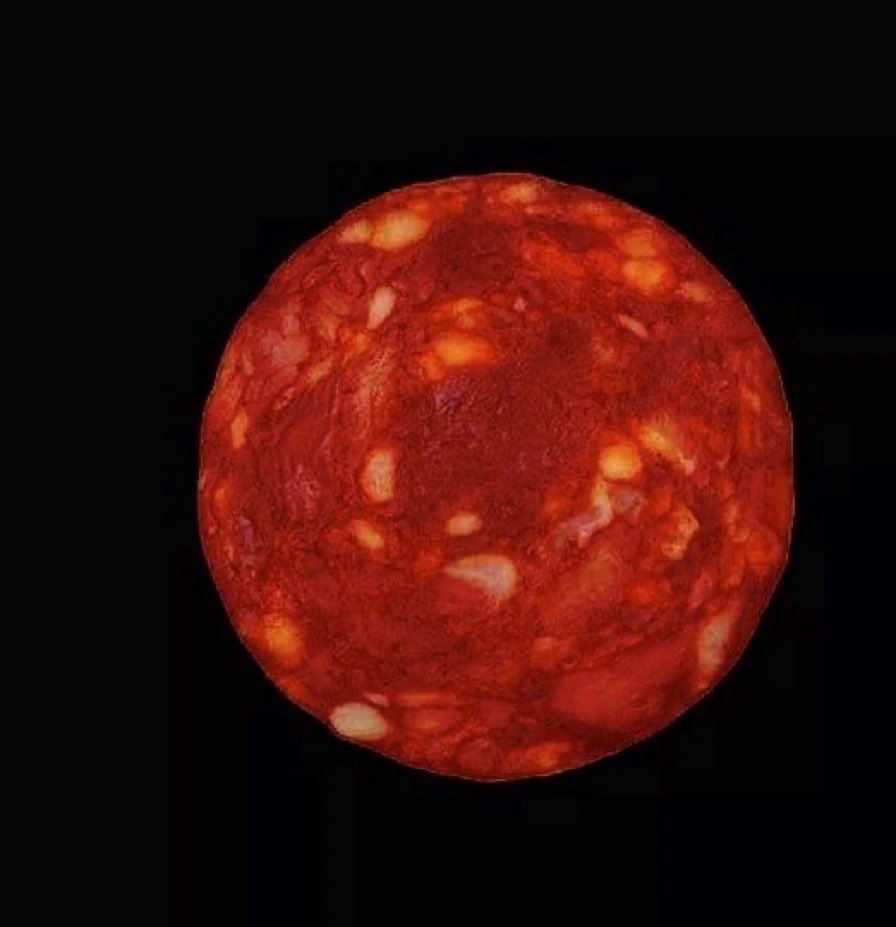 Teks: Septiana Noor Malinda
Foto:.twitter.com/EtienneKlein
Belum lama ini fisikawan Prancis, Etienne Klein, mengunggah foto Proxima Centauri yang merupakan bintang terdekat dari Matahari dengan jarak 4,2 tahun cahaya melalui Twitter. Begitu spesialnya unggahan Proxima Centauri ini sehingga mendapat engagement yang tinggi. 
Photo de Proxima du Centaure, l'étoile la plus proche du Soleil, située à 4,2 année-lumière de nous.
Elle a été prise par le JWST.
Ce niveau de détails… Un nouveau monde se dévoile jour après jour. pic.twitter.com/88UBbHDQ7Z

— Etienne KLEIN (@EtienneKlein) July 31, 2022
Dalam unggahannya, Klein menyertakan caption, "Closest photo of Proxima Centauri, the star that's closest to the sun, located 4.2 light years away from us. It was taken by the [James Webb Space Telescope]. This level of detail…a new world is revealed day after day."
Jika melihat unggahan Klein, kiranya akan muncul asumsi spontan berupa kesangsian akan foto Proxima Centauri yang bisa dibilang janggal. Namun, bukan hanya janggal karena  nyatanya foto bintang terdekat dengan Matahari yang diunggah memang palsu. Untuk lebih jelasnya, ini termasuk candaan para ilmuwan. 
Klein tentu saja sukses memancing perhatian warga internet. Tujuan utamanya sendiri adalah memperingatkan mengenai berbagai sebaran misinformasi yang bahkan dilakukan oleh pihak otoritas melalui gambar-gambar yang 'fasih'.
Klein melanjutkan melalui tweet, "Well, when it's time for the aperitif, cognitive biases seem to have a field day, so watch out for them."
Alasan Klein melakukan hal tersebut karena  tergerak untuk meningkatkan kesadaran masyarakat atas informasi yang salah dengan cara yang unik, yakni mengunggah foto Chorizo yang merupakan sosis babi berbumbu asal Semenanjung Iberia yang dirupakan dengan bintang Proxima Centauri.
"According to the contemporary cosmology, no object belonging to Spanish charcuterie exists anywhere but on Earth.", lanjut kelakarnya,