NASA Telah Menetapkan Bahwa 2020 Memegang Rekor Tahun Terpanas Setelah Tahun 2016
Dilaporkan oleh NASA, rekor ini sebanding dengan tahun 2016 yang juga memiliki gelar tahun terpanas.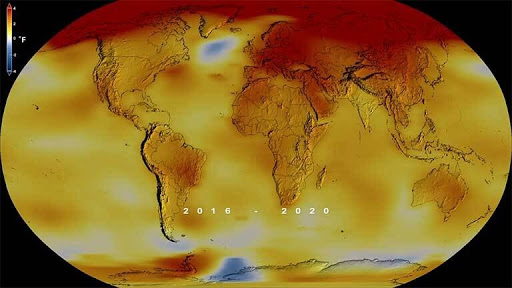 Teks: Ratu Intan Mutia
Foto: NASA/Hypebeast
Pada 14 Januari 2021, NASA telah melaporkan di situs resminya bahwa tahun 2020 merupakan tahun terpanas dalam catatan setara dengan tahun 2016 yang sebelumnya memiliki gelar tersebut. Menurut Goddard Institute for Space Studies (GISS) di New York, para ilmuwan menemukan bahwa suhu rata-rata global untuk tahun 2020 ternyata lebih hangat sebesar 1,02 derajat Celcius daripada rata-rata dasar tahun 1951-1980. Meskipun suhu yang tercatat hanya sedikit perbedaannya dengan tahun 2016, GISS mengatakan itu berada dalam margin kesalahan analisis dan menempatkan kedua tahun di urutan teratas.
Selain itu, NASA juga melaporkan bahwa beberapa peristiwa yang terjadi tahun lalu memiliki pengaruh yang sangat signifikan terhadap suhu global. Peristiwa tersebut salah satunya adalah ketika adanya kebakaran hutan di Australia pada awal tahun 2020. Musibah ini membakar 46 juta hektar tanah sekaligus melepaskan sejumlah besar asap dan partikel setinggi 18 mil di atmosfer. Hal ini mengakibatkan terhalangnya sinar matahari dan kemungkinan sedikit mendinginkan atmosfer. Sebaliknya lockdown terjadi secara global akibat pandemi COVID-19 membuat tingkat polusi udara dan emisi karbon dioksida menurun dimana hal ini memungkinkan banyak sinar matahari mencapai permukaan. Terlepas dari dua peristiwa ini, bagaimanapun, NASA mencatat bahwa "warming is related to cumulative emissions" dan dengan demikian "the overall amount of avoided warming will be minimal".
Melihat temuan ini, Gavin Schmidt yang merupakan direktur dari GISS berkata bahwa tujuh tahun terakhir telah menjadi tujuh tahun terhangat dalam catatan dan melambangkan tren pemanasan dramatis yang sedang berlangsung. "Whether one year is a record or not is not really that important – the important things are long-term trends. With these trends, and as the human impact on the climate increases, we have to expect that records will continue to be broken." katanya dalam situs resmi NASA.