Neuralink Perusahaan Milik Elon Musk Baru Saja Membagikan Video yang Menunjukan Seorang Monyet Bermain Video Game Menggunakan Gelombang Otak
Nantinya teknologi ini diharap dapat dipakai sebagai penunjang ilmu pengetahuan hingga medis.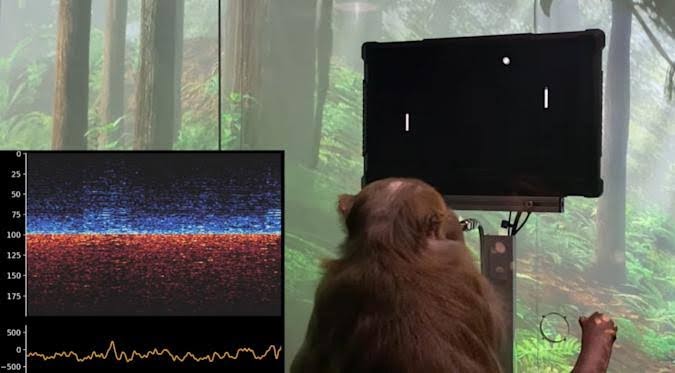 Teks: Rifqi Ramadhan
Foto: Hypebeast/Neuralink
Setelah eksplorasi angkasa hingga mobil elektrik, kini Elon Musk mencoba untuk menjelajahi kemampuan otak manusia. Belum lama ini, Elon beserta perusahaan neural teknologi miliknya, Neuralink baru saja menunjukan sebuah video yang memperlihatkan seorang monyet memainkan game "Pong" hanya  menggunakan kekuatan otaknya. 
Neura teknologi nampaknya kini akan menjadi masa depan untuk game hingga medis kita. Hal ini dapat dilihat dari video Neuralink yang menunjukan seorang monyet bernama Pager yang memainkan "Pong" melalui chip dalam kepalanya yang memungkinkan dirinya untuk bermain "Pong" menggunakan gelombang otaknya. 
"Today we are pleased to reveal the Link's capability to enable a macaque monkey, named Pager, to move a cursor on a computer screen with neural activity using a 1,024 electrode fully-implanted neural recording and data transmission device, termed the N1 Link", ucap Neuralink melaluk blog mereka mengenai pencapaian ini.
Elon Musk sendiri melalui Twitter pribadinya membagikan pandangan optimis dirinya mengenai masa depan teknologi neural yang dianggap dapat memiliki dampak positif terhadap masa depan ilmu pengetahuan, hiburan, hingga medis. Selain itu, Elon Musk juga berkata bahwa dirinya melalui Neuralink akan mencoba teknologi baru ini terhadap gelombang otak manusia pada tahun ini.
First @Neuralink product will enable someone with paralysis to use a smartphone with their mind faster than someone using thumbs

— Elon Musk (@elonmusk) April 9, 2021