Setelah Menjadi Sensasi Viral, Skater Doggface akan Hadir Dalam Parade Inagurasi Virtual Biden
Doggface diharap dapat memberi suasana positif saat inagurasi nanti.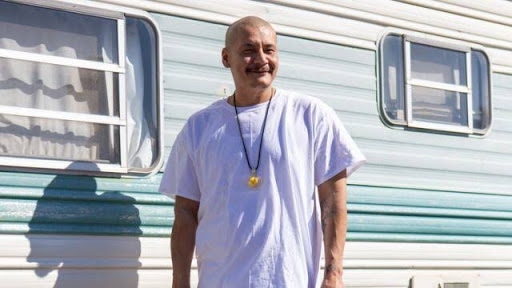 Teks: Rifqi Ramadhan
Foto: Sports yahoo/Doggface
Mungkin tidak banyak highlight baik terjadi pada tahun 2020 kemarin, namun pada pertengahan tahun, seorang pria sedang mengendarai skate sambil mendengarkan lagu Fleetwood Mac meyakinkan kita bahwa semua akan baik-baik saja. Orang itu adalah Nathan Apodaca, a.k.a @420doggface208. Baru-baru ini dilansir oleh TMZ, Nathan akan memberikan good vibes milikinya saat inagurasi Joe Biden sebagai POTUS pada 21 Januari mendatang.
Menurut TMZ, Nathan dijadwalkan tampil dalam parade inagurasi virtual Biden pada 21 Januari. Tim perencanaan kemenangan Biden menghubungi Nathan berkata, "We saw how his feel-good video uplifted the world this past fall during social unrest and pandemic anxiety."
Nathan dilaporkan sudah melakukan pengambilan gambar untuk kehadiran dirinya dalam inagurasi. Pengambilan gambar ini dilakukan di rumah pribadi Nathan di Idaho Falls.
Pada tanggal 21 saat inagurasi nanti, akan ditayangkan pula sebuah program nasional menyambut Biden yang diberi judul "Celebrating America". Acara ini sendiri juga akan menghadirkan banyak musisi seperti Bruce Springsteen, Foo Fighters, Justin Timberlake, Demi Lovato, dan John Legend
Belum diketahui bagaimana penampilan Nathan di inagurasi nanti, namun dapat dipastikan Nathan akan ditemani dengan skateboard dan senyuman penuh harapan pada raut wajahnya.