Things We Like: Podcasts According to Our Interns
Kumpulan podcast pilihan para interns.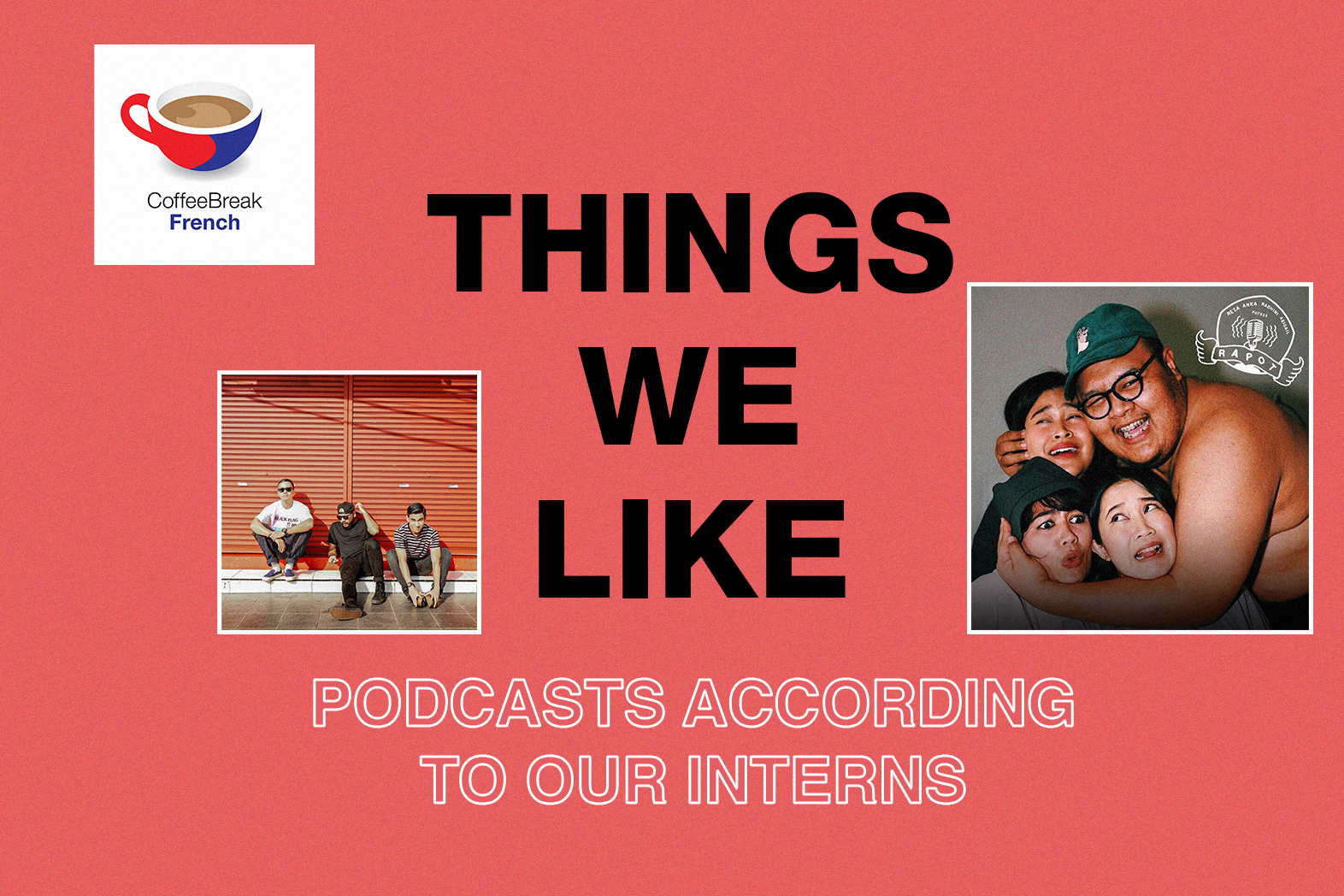 "Things We Like" kali ini adalah edisi khusus karena kami mengundang para intern untuk memberikan rekomendasi pilihan mereka. Masih dalam rangka meng-highlight ragam aktivitas favorit semasa berdiam di rumah, kali ini kami memusatkan perhatian pada podcast-podcast menarik yang bisa didengarkan. Dari podcast untuk belajar Bahasa Prancis hingga komedi, berikut adalah beberapa pilihan mereka.
NISKALA H. UTAMI
Editorial Intern
What: 
Coffee Break French
Desc: 
I've been studying French for a few months now, due to the pandemic, and this podcast has been immensely helpful. The host, Mark, really breaks down the concept and makes it easy to follow in less than thirty minutes. They cover levels from absolute beginner to upper-intermediate. For anyone just starting or thinking about learning French, I highly recommend giving this podcast a try alongside other study materials. 
SABILLA SALSABILLA
Editorial Intern
What: Rapot
Desc: 
Nggak seperti podcast-podcast lainnya yang pada akhirnya suka nggak gue lanjutin, "Rapot" menjadi satu-satunya podcast yang gue dengerin dari awal sampai akhir, bahkan ada beberapa yang sampai gue ulang juga. Every time I need something hilarious, I always end up listening to this podcast. Setiap dengerin ini berasa kayak nggak pernah tau sama apa yang namanya bad mood.
THONTOWI WALLACE
Editorial Intern
What: 
BKR Brothers 
Desc: 
Podcast BKR menyajikan cerita-cerita pengalaman pribadi yang unik dari masing-masing anggotanya dengan dibungkus dengan topik sehari-hari. Selain itu, materi yang dibawakan di setiap episodenya sangat relatable dan ringan untuk didengarkan saat di jalan. Episode favorit saya adalah episode ke-7 "Pertemuan Kiki Ucup dengan Haji Rhoma Irama".