Melihat "The Science of Sound" di Seri Terbaru Boiler Room
Seri film yang mengeksplorasi konsep-konsep esensial dalam audio production dengan format yang playful.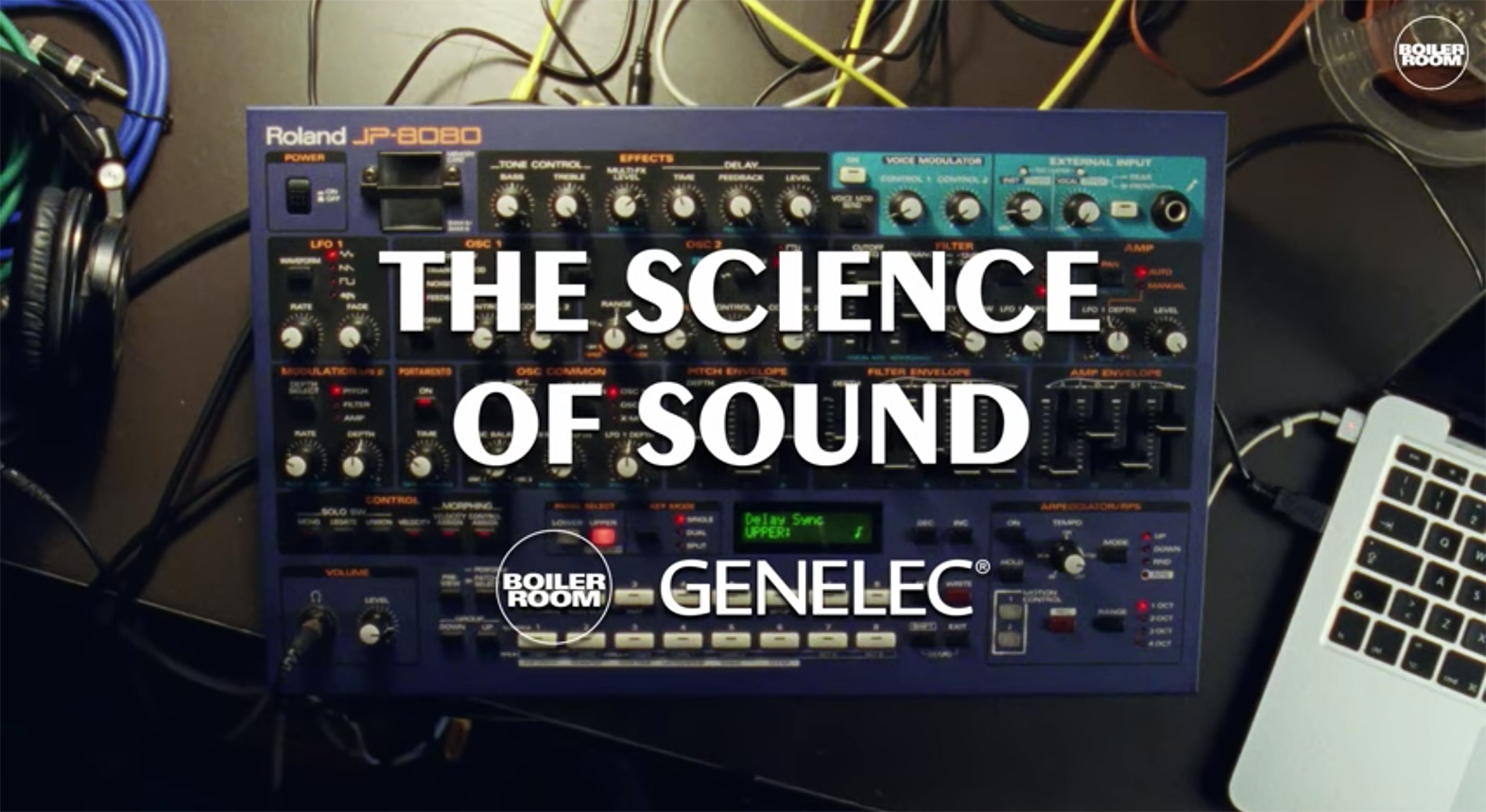 Foto: Boiler Room
Boiler Room baru saja merilis kumpulan seri film pendek berjudul "The Science of Sound" lewat kanal YouTube mereka. Bekerja sama dengan Genelec sekaligus merayakan 4 dekade eksistensi mereka sebagai pionir merek speaker, seri film tersebut mengeksplorasi konsep-konsep esensial dalam audio production dengan electronic music's most forward-thinking new practitioners sebagai host-nya.
Dengan menggunakan film 16mm, tiap host memperkenalkan materi baru setiap episodenya yang menyangkut topik music production tropes melalui format yang playful dan didukung oleh psychedelic audio-visual language. Melalui perpaduan motion grafis yang surealis, estetika Hollywood tahun 70-an dan narator asal Skandinavia, seri tersebut berfungsi sebagai perspektif baru di dunia production tutorials yang konvensional.
Untuk episode pertama, produser asal Berlin Caterina Barbieri menjelaskan topik "Reverb" dan perbedaan antara wet and dry sounds dengan menggunakan grafis dan visual yang mendukung. Di episode kedua, produser asal UK Not Waving menjelaskan topik "Distortion", dan di episode selanjutnya, Lorenzo Senni menyentuh topik "Delay" dalam musik elektronik.
Sebagai sebuah suguhan baru, "The Science of Sound" tak hanya menjadi guide yang menarik untuk para kreator pemula, tapi juga setiap topik yang dibahas mampu dicerna oleh segala kalangan berkat bahasa yang sederhana. Hadir dengan format  live set yang immersive, secara tidak langsung, Boiler Room kini menawarkan referensi teknis kepada music enthusiast di seluruh dunia.