Aphex Twin Rilis Lini Merchandise Absurd
Salah satunya adalah pakaian bayi yang dinamakan "Come To Daddy".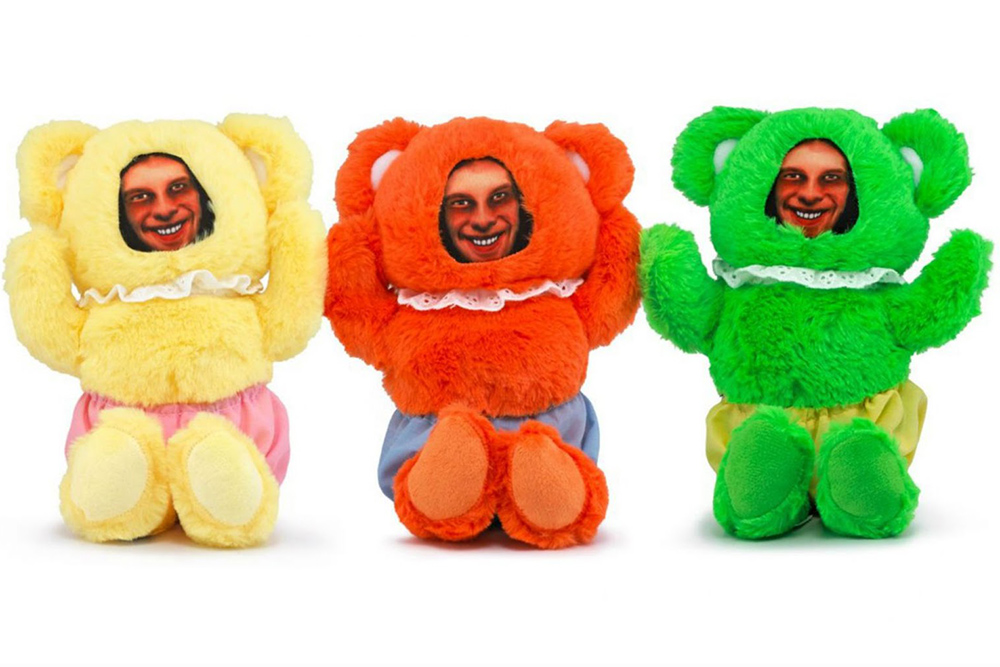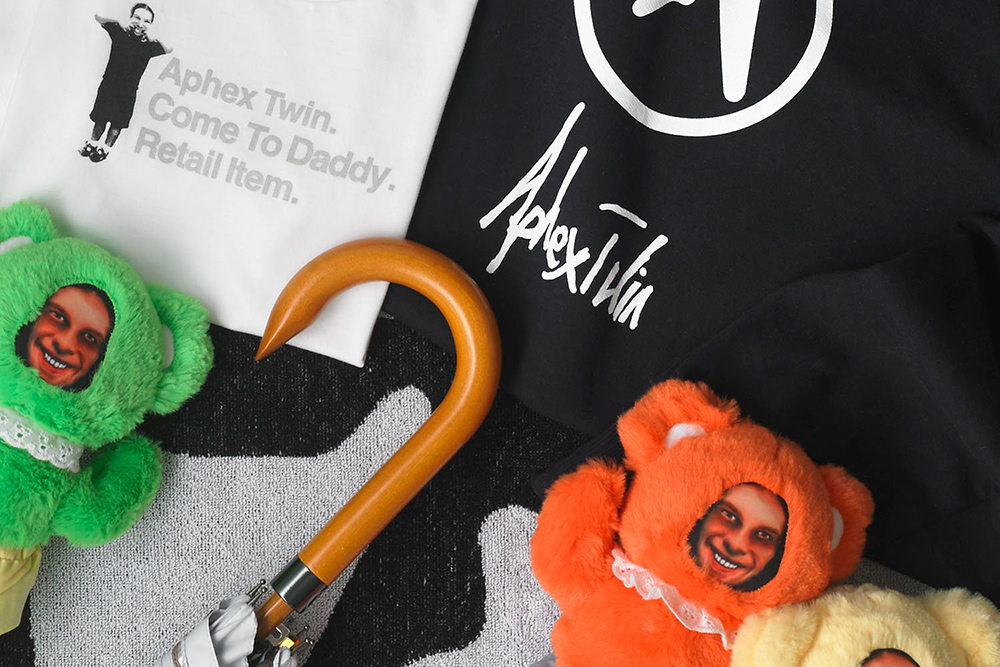 Foto: Aphex Twin
Perilisan merchandise resmi oleh para musisi bukanlah hal baru lagi. Pada awalnya, merch merupakan salah satu cara untuk menambah penghasilan mereka, namun kini merch telah menjadi sebuah kultur tersendiri, lengkap dengan tren yang berganti tiap tahunnya. Di sisi lain, alasan utama para fans membeli merch suatu band adalah agar dapat memperlihatkan selera musik mereka ke publik – semacam pamer. Namun, para musisi juga dapat memanfaatkan perilaku para fans karena secara tidak langsung, kaos maupun tote bag yang dikenakan mereka bersifat sebagai papan promosi berskala global nan menguntungkan.
Aphex Twin pun akhirnya mengikuti tren musisi lainnya untuk merilis lini merchandise. Jika biasanya koleksi merch terdiri dari t-shirt, hoodie, dan pernak-pernik seperti tote-bag dan korek api, ada yang berbeda dari koleksi merch miliknya. Dinamakan berdasarkan judul dari sederet video klipnya, ia pun menjual koleksi teddy bear lengkap dengan gambar wajah menyeramkan sang musisi ("Donkey Rhubarb"), masker anti polusi ("Ventolin"), baju untuk bayi dan t-shirt ("Come To Daddy"), payung ("Windowlicker"), dan banyak lagi.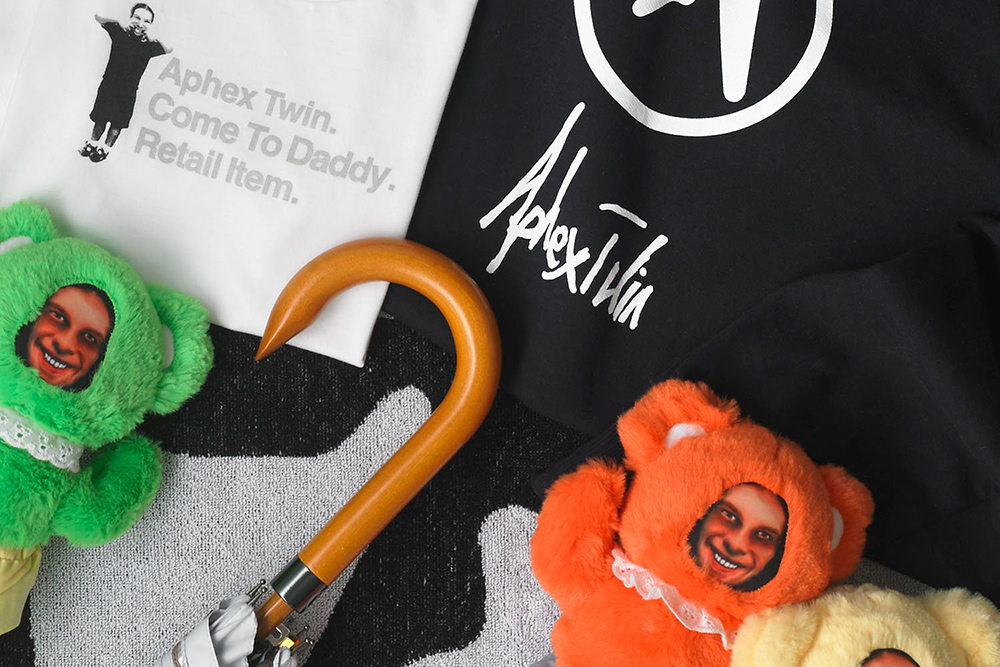 Walau terkesan absurd, para fans pastinya tidak akan melepaskan kesempatan langka ini melihat sifat misterius Aphex Twin. Jika ingin membeli secara langsung, koleksi tersebut mulai dijual pada tanggal 24 November jam 10 pagi di toko musik Bleep, London atau di toko Joint Harajuku, Tokyo tanggal 1 Desember mendatang. Sementara itu, merch akan tersedia online dalam kuantitas terbatas.