Band Punk Rock The Rang-Rangs Rilis Single Terbaru, "(Oh) Kau Kobam"
Kental dengan nuansa pop punk, penulisan lirik pada lagu ini dibantu oleh Jimi Multhazam.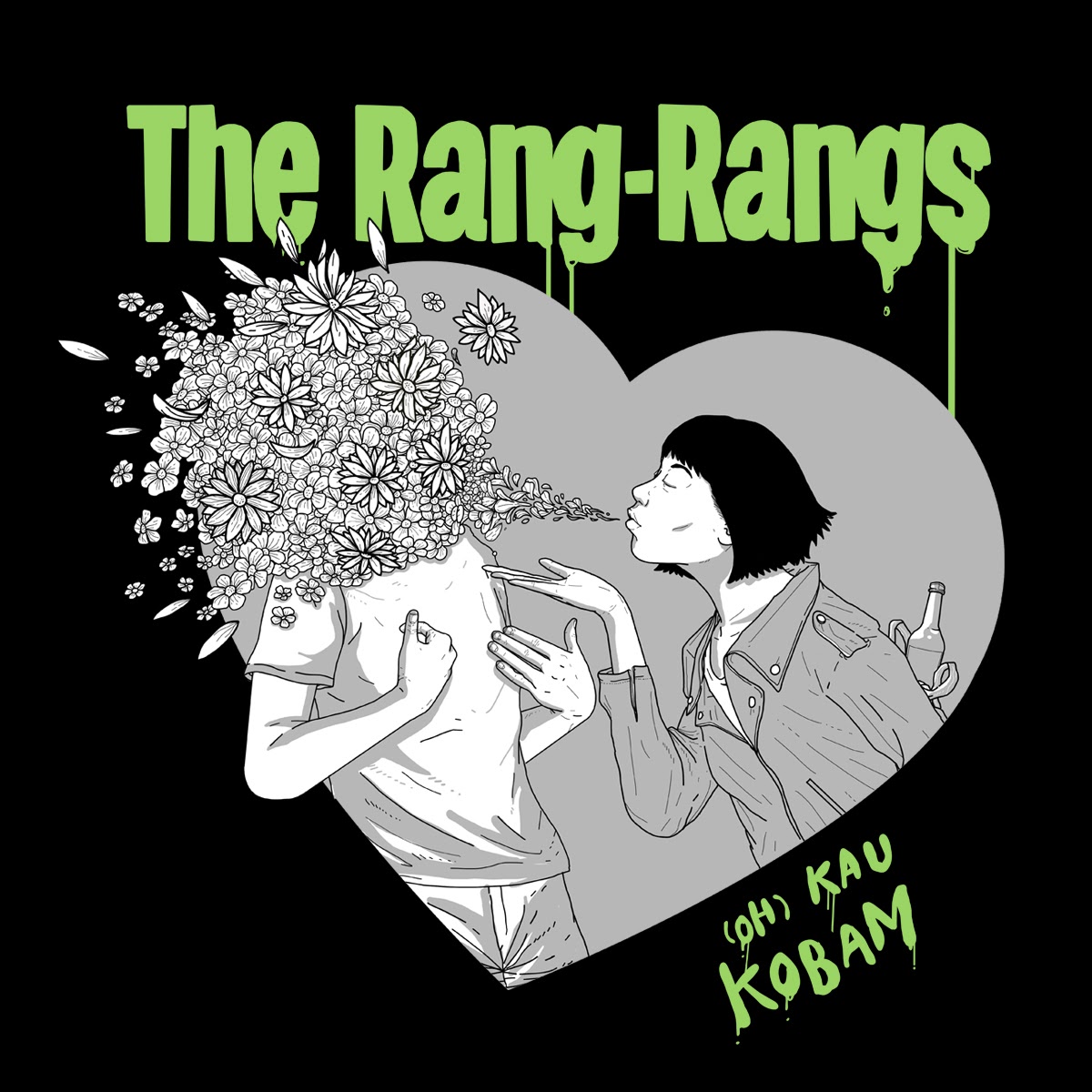 Teks: Avicena Farkhan Dharma
Foto: The Rang-Rangs
Unit punk rock asal Bekasi, The Rang-Rangs mengeluarkan single terbaru mereka berjudul "(Oh) Kau Kobam". Mengangkat tema percintaan sederhana, komposisi musik pada lagu ini dikemas dengan rasa pop punk yang kental akan distorsi gitar. Hadir dengan lirik storytelling yang dibantu oleh Jimi Multhazam selaku produser dan penulis lirik, lagu inipun memiliki kesan yang menghibur. 
Peluncuran single ini turut disertai dengan sebuah video klip yang diproduksi di Kamar Bising dan disutradarai oleh Jimi Multhazam serta Herrachman sebagai videografer. Hadir dengan konsep sederhana, video ini menampilkan personel The Rang-Rangs, dilengkapi oleh cameo dari Techa Aurellia dari band Pelteras.
Seperti pada beberapa rilisan sebelumnya, The Rang-Rangs menggandeng seniman muda untuk menggarap artwork. Kali ini, mereka dibantu oleh Aditya Corsa untuk menerjemahkan single "(Oh) Kau Kobam" menjadi sebuah karya visual. Rilisan ini turut disertai dengan b-side yang berjudul "Mengantar Pulang dan Berbincang-Bincang".
Bagi yang belum familiar, The Rang-Rangs adalah sebuah band punk rock yang berdiri sejak tahun 2016. Beranggotakan Mika Tobing (bass dan vokal), Miko Tobing (gitar dan vokal latar), dan Bagas Raka Farizan (drum dan vokal latar), sebelumnya mereka telah mengeluarkan satu buah EP berjudul "Fun The Mentals" (2016), serta dua buah single berjudul "Sejuknya Mobil Bapakmu (2019), dan Senangnya Disapa Dirimu (2019).
Single terbaru mereka, "(Oh) Kau Kobam" sudah dapat didengarkan melalui berbagai layanan streaming musik. Video klip untuk lagu ini juga dapat ditonton melalui tautan di bawah.