BAP. Mencoba Menunjukkan Attitude Lewat Cover Sore – "No Fruits For Today"
Salah satu tribute terbaik untuk Sore.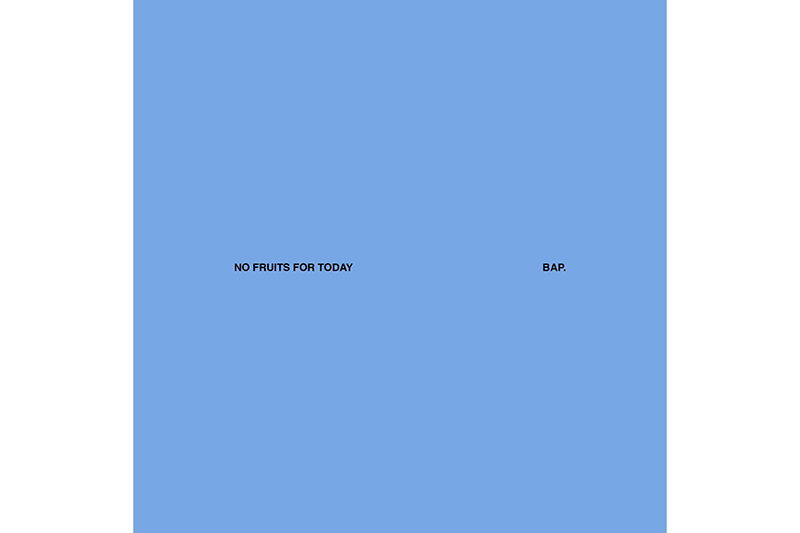 Teks: Stefano William A.
Foto: BAP./Yosugi
Menyenangkan jika mendengar lagu lama dibawakan kembali dengan mengambil pendekatan baru yang berkualitas. Kira-kira itu yang dilakukan BAP. dalam rilisan barunya, "No Fruits For Today", sebuah cover lagu klasik grup Sore berjudul sama. Memasukkan unsur elektronik dalam instrumen hasil produksi Yosugi, pendengar jelas-jelas menemukan sesuatu yang baru namun masih punya gambaran akan lagu aslinya. Dibuka dengan permainan keys, pukulan drum diiringi alunan gitar kemudian masuk menghantam penuh energi dan akhirnya suasana kembali tenang memberikan ruang untuk vokalnya masuk menyanyikan lirik "Slowly down the avenue / And the irony of liking you.."
Pada bagian awal, nyanyiannya hanya diiringi nada-nada keyboard serta pukulan simbal kecil yang menempatkan suara dan lirik sebagai suguhan utamanya. Akhirnya beat muncul lagi bersama dengan riff gitar dan permainan bass tebal sebelum memasuki chorus yang mengembalikan diiringi musik minimalis. Disusul permainan instrumental penuh dan kemudian solo gitar, energi pada lagu inipun dimainkan dengan apik dan ditutup dengan lirik, "I love you and you love me / We're gonna make a big family". Tambahan yang ditawarkan sama sekali tidak mengurangi nilai lagu aslinya tetapi malah memberikan kualitas lebih.
Penanda sebuah upaya cover yang baik adalah ketika nuansa musik aslinya masih bisa dikenal jelas dan di saat bersamaan pendengar dapat mengenali identitas musisi yang menyanyikan ulang lagu itu dari perubahan instrumen atau nada yang dimainkan. Dalam hal ini, BAP. terbilang berhasil menyajikan kedua hal tersebut. Dengan kata lain, ini merupakan salah satu bentuk tribute paling baik untuk Sore.