Bat For Lashes Kembali Dengan Single Terbaru, "Kids In The Dark"
Salah satu penegas transisi perubahan jenis musik milik Bat For Lashes di album terbaru.
by Amelia Vindy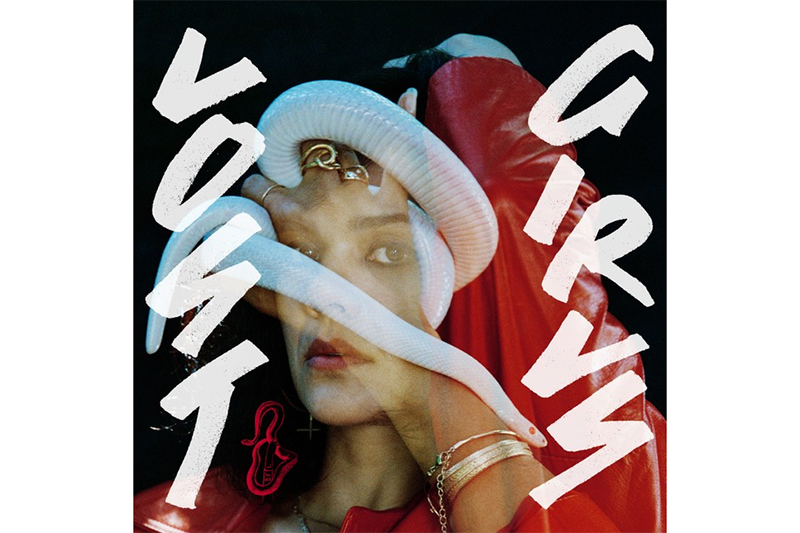 Foto: Stereogum
Setelah merilis konseptual album, The Bride di tahun 2016, Bat For Lashes, unit dream pop asal Inggris akhirnya mengumumkan bahwa 6 September 2019 album kelimanya, Lost Girl akan dirilis melalui label asal London, AWAL Recordings. Sembari menunggu album barunya, kemarin (10/07) Natasha Khan selaku pemilik moniker memperdengarkan single pertamanya berjudul "Kids In The Dark".
Setelah diajak menyelami cerita fiktif buatannya di album The Bride – tentang perjalanan seorang pengantin yang ditinggal oleh pasangannya, akibat kecelakaan mobil yang dialaminya saat dalam perjalanan menuju altar – kali ini lewat "Kids In The Dark", Natasha Khan sekali lagi membuat dunia alternatif untuk menceritakan narasi lain buatannya.
Album Lost Girl sendiri menjadi album konseptual lainnya, berisikan 10 lagu yang sengaja dibuat oleh Natasha untuk mengenang Los Angeles yang menjadi lokasi album itu direkam, dan tempat tumbuh kembangnya di tahun 80-an. Jika sebelumnya album "The Bride" kita disuguhkan trek-trek dengan vibe yang sangat melankolis dan gloomy, setidaknya lewat "Kids In The Dark", Natasha nampak ingin mengajak pendengarnya untuk mulai bangkit kembali dan mencari titik terang.
Selain itu, trek pembuka ini bisa dibilang menjadi salah satu penegas transisi perubahan jenis musik yang ia lakukan di album "The Bride" – sebelumnya folk/bedroom music menjadi electro-pop. Dominasi vibe yang dihadirkan oleh permainan synth pada treknya, "Kids In The Dark" nampaknya bisa menebalkan identitas baru, yang coba diraih oleh Bat For Lashes di album sebelumnya.
Benar atau tidaknya, mari kita simak bersama hingga nanti dirilisnya album "Lost Girl" September mendatang.