Dr Anthony Fauci Berkata Bahwa Industri Panggung di Amerika dapat Dimulai Kembali Musim Gugur Ini
Perkiraan ini akan berhasil jika program vaksinasi massal berjalan dengan baik.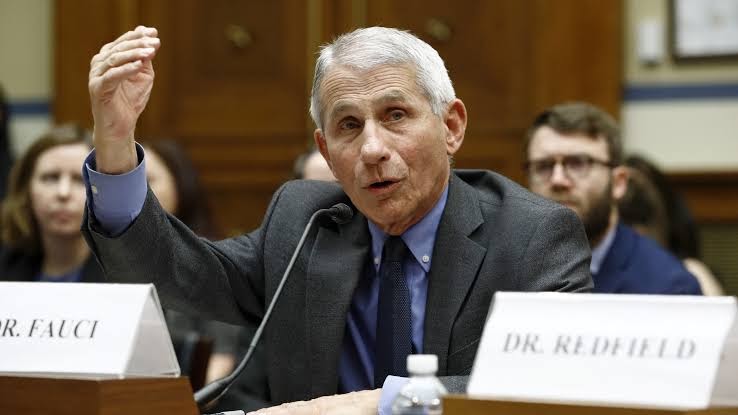 Teks: Rifqi Ramadhan
Foto: Wisconsin Public Radio/Anthony Fauci
Sudah sejak Maret tahun lalu, semua orang dari seluruh dunia tidak bisa menikmati live music secara tradisional. Semenjak pandemi Covid-19 mulai mewabah, industri panggung sudah harus berhenti total, menyebabkan jutaan orang harus rela kehilangan mata pencaharian mereka. 
Namun, menurut Dr Anthony Fauci, atau yang lebih dikenal sebagai kepala penasehat medis di Amerika, bahwa mulai musim gugur tahun ini, industri hiburan bisa dimulai kembali seiring mulai tersedianya vaksin untuk publik.
Saat Fauci berbicara pada conference for the Association of Performing Arts Professionals pada sabtu 9 Januari lalu, Fauci percaya bahwa venue musik dan bioskop dapat dibuka kembali pada musim gugur tahun ini. Akan tetapi Fauci juga berkata bahwa hal ini dapat terjadi jika minimal 70% warga Amerika sudah menerima vaksin. 
Belum lama ini, sebuah studi di Jerman menyebutkan bahwa kemungkinan transmisi virus Covid-19 pada venue indoor memiliki kemungkinan "low to low" untuk terjadi. Hal ini menambah keyakinan Fauci bahwa venue sudah dapat dibuka ketika vaksinasi massal mulai dilakukan. 
Beberapa bulan ini, para penyelenggara festival juga mulai bersiap untuk kembali melakukan aktivitas, sebagai contoh, festival Primavera yang membuat sebuah rapid testing kit untuk pengunjung konser dan venue musik legendaris di London "The 100 Club" kini mempunyai ventilator dalam venue mereka yang mampu memberantas patogen virus airborne. Sistem ventilasi yang sudah dibuktikan berhasil ini diharapkan bisa digunakan oleh venue indoor lain di seluruh dunia.
Namun, segala berita baik di atas bukan berarti kita harus sudah merasa aman dan semua akan kembali normal segera, karena agar semua hal ini dapat tercapai, kita harus tetap berhasil menurunkan angka korban dari virus ini.