Komodo Kolektif Perdengarkan Single Pertama untuk Album Terbarunya "Sundada"
Materi baru yang berjudul "Disciple of The Throne".
by Amelia Vindy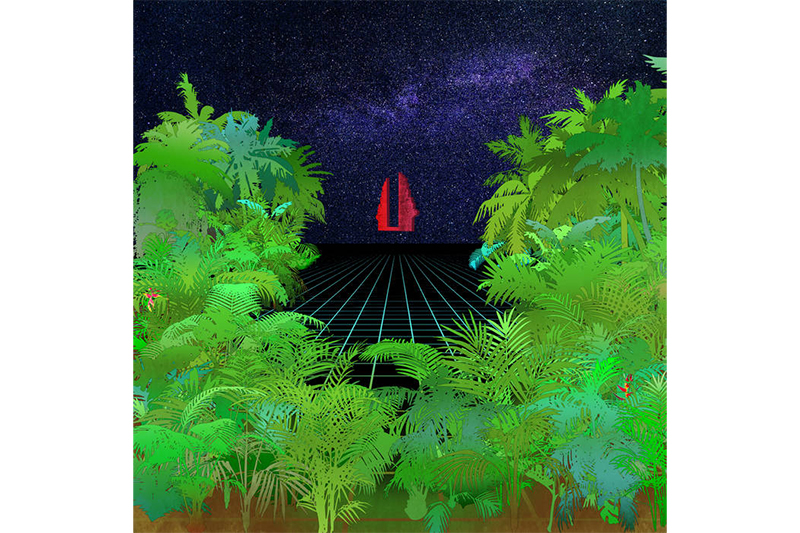 Bagi yang belum pernah mendengar nama unit yang satu ini, mungkin awalnya akan mengira bahwa mereka berasal dari Indonesia. Meskipun sebenarnya nama Komodo Kolektif memang terinspirasi dari instrumen gamelan Indonesia yang ditampilkan dalam komposisi buatan Graeme Miller (Cracks In The Concrete), GK Machine (Invisible Inc) dan Johnston (Blinding Sunlight) di unit ini. Memperkenalkan diri pertama kali di tahun 2017 lewat EP berjudul "Sumantras", akhirnya tahun 2019 unit elektronik eksperimental asal Glasgow ini kembali memperdengarkan materi baru mereka berjudul, "Disciple of The Throne". Single ini merupakan salam pembuka untuk album penuh pertama mereka "Sundada" yang akan di rilis 27 Mei 2019.
Pada pengerjaannya, instrumen seperti saron, gender dan kempul milik ansambel gamelan asal Glasgow (Gamelan Naga Mas) masih menjadi pondasi utama materi mereka. Dan sebagian dari materi untuk album ini pun telah ditampilkan pada pertunjukan live mereka selama hampir satu setengah tahun. Materi-materi tersebut juga telah mendapatkan sambutan hangat di berbagai festival-festival, contohnya seperti Festival Convenanza di Perancis hingga Sonic Cathedral & Ambience Chasers dari Sonic Cathedral & Ulrich Schnauss di London.
Selain itu, penggarapan single ini sekali lagi dibantu oleh veteran multi-instrumentalis asal Seattle, Jon Keliehor (James Brown, The Doors, Peter Murphy / Bauhaus, The Daily Flash, Respon Emosional, Optimo Music) di bagian suling (seruling Indonesia) dan perkusi. Pada materi kali ini, Komodo Kolektif nampak telah berhasil menjelajah sound yang lebih meditatif dibandingkan EP pertamanya "Sumantras". Terutama lewat "Disciple of The Throne", yang didominasi oleh instrumen gamelan yang kemudian dileburkan dengan bunyian elektronik, sehingga lebih terdengar futuristik namun tetap setia dengan vibe primitif ala Komodo Kolektif. Album pertama mereka "Sundada" sudah bisa di pre-order melalui Bandcamp mereka.