Merayakan 20 Tahun Album "Origin of Symmetry", Muse Rilis Album Remix Terbaru
Muse akan memberikan kejutan untuk penggemar setianya lewat rilisan album digital dan fisik.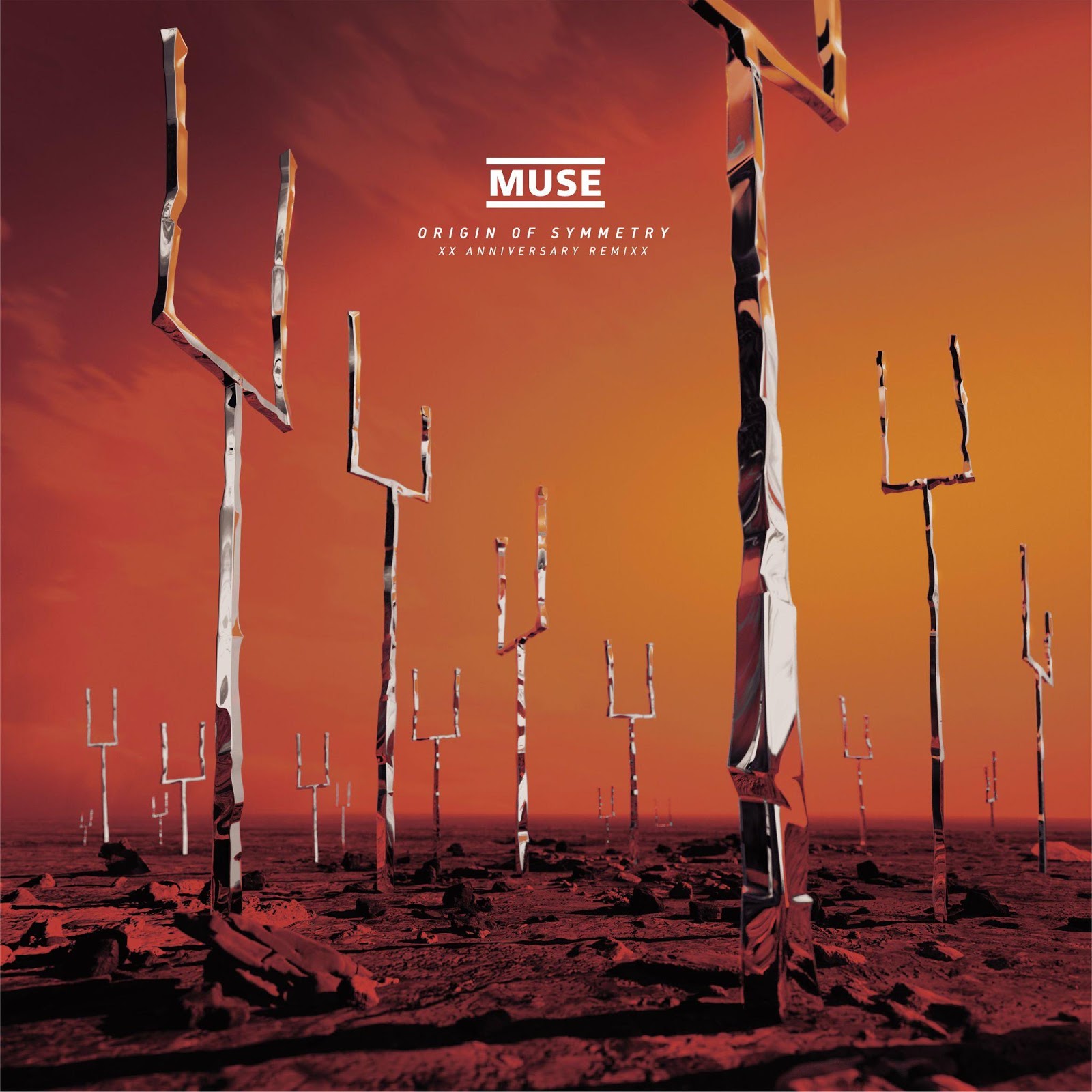 Teks: Hanindito Buwono
Foto: Muse
Jauh sebelum lagu "Hysteria" berkumandang di telinga pendengar lewat album "Absolution" pada tahun 2003, band legendaris dari Inggris yaitu Muse sudah memantapkan posisi mereka menjadi salah satu band terkemuka yaitu melalui album "Origin of Symmetry". 
Album yang dirilis pada tahun 2001 ini menjadi salah satu karya mereka yang sukses secara komersial di Inggris dan dunia. Dengan mencapai peringkat 3 di UK Album Chart, tidak tanggung-tanggung mereka juga mencapai dua kali status sertifikat platinum di Inggris dan sekali platinum di Swiss. Ditambahnya lagi sertifikat Gold di Belanda, Australia, Belgium, bahkan Italia. Dari album ini juga mengeluarkan 4 single fenomenal yaitu "Plug in Baby", "New Born", "Bliss", dan "Hyper Music/Feeling Good".
Tidak terasa sudah 20 tahun album ini menemani pendengar setianya. Karena itu Muse mengusung konsep perayaan album ini lewat album remix terbaru dengan tajuk "Origin of Symmetry: XX Anniversary RemiXX". Lewat Warner Records, edisi terbaru album ini akan menghadirkan lagu-lagu yang sudah di remix ulang serta di remastered ditambah juga dengan re-imagined artwork yang akan dirilis secara digital dan juga dua paket rilisan fisik berupa vinyl.
Dalam edisi terbaru album ini, Muse akan menambahkan lagu "Futurism", yang sebelumnya ada di album mereka edisi Jepang. Berikut adalah tracklist yang akan ada di "Origin of Symmetry: XX Anniversary RemiXX":
Side M
1. "New Born"
2. "Bliss"
Side U
3. "Space Dementia"
4. "Hyper Music"
5. "Plug In Baby"
Side S
6. "Citizen Erased"
7. "Micro Cuts"
8. "Screenager"
9. "Darkshines"
Side E
10. "Feeling Good
11. "Futurism"
12. "Megalomania
"Origin of Symmetry: XX Anniversary RemiXX" akan rilis pada 18 Juni 2021 secara digital dan 9 Juli 2021 secara fisik vinyl.