Nikmati Sneak Peek Debut Album BAP. / Yosugi Melalui "GOYA / VAIN"
Double single dari album "MONKHOOD" yang dikemas ke dalam satu musik video.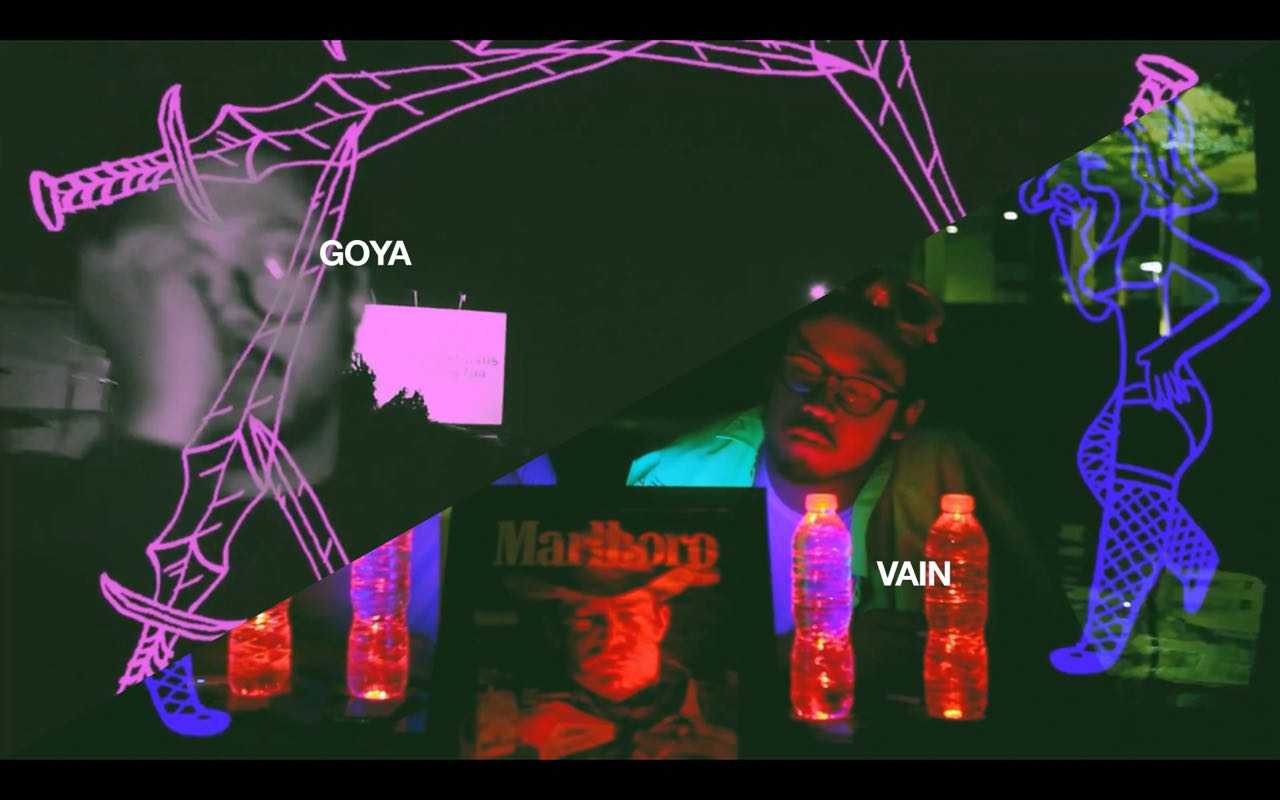 Teks: Winona Amabel
Foto: BAP.
Berawal secara otodidak dari set Ableton, kini pada lanskap musik lokal, Kareem Soenharjo terbukti telah menjejakkan karakternya dalam dunia musik lokal. Tidak hanya dikenal sebagai produser musik dengan nama Yosugi dan alter-egon sebagai emcee bernama BAP., ia pun aktif menjadi penggerak kolektif hip-hop Cul De Sac. Ditambah kemampuannya dalam desain grafis dan ilustrasi, jika tidak disebut paket komplit, maka Kareem adalah satu set otak kreatif.
Sebagai Yosugi, Kareem merilis EP debut "Friends, I Don't Have Many of Those" pada 2016 yang secara ironis, atau mungkin tidak, memfitur beberapa 'teman' seperti Ariel Nayaka, Laze, hingga alter-egonya sendiri BAP. Sementara itu EP perdana BAP. bertajuk "Belladonna" yang dirilis tahun lalu; yang tentu diproduksi oleh Yosugi, mulai menunjukkan sisi personal Kareem.
Beberapa hari lalu, tepatnya tanggal 10 Agustus, Kareem merilis double single yang dikemas ke dalam satu musik video bertajuk "GOYA / VAIN" sebagai sneak peek untuk debut album mendatang BAP. / Yosugi, "MONKSHOOD". Selain menulis lirik dan memproduksi musiknya, Kareem juga menyutradarai, berperan, serta membuat animasi untuk video musik ini. Memang terlihat ambisius, tapi jelas ada alasan di balik aksinya ini.
Bagian pertama dari video yang menampilkan lagu "GOYA" ini, menghadirkan beats meletup-letup, dengan eksplorasi boom bap funk dan elemen rock di bagian hook-nya, setara dengan letupan gairah muda seperti ketika Kareem menyembulkan diri lewat jendela di sebuah mobil yang melaju kencang di jalan bebas hambatan. Sementara bagian kedua "VAIN" adalah jazz blues santai yang memang cocok untuk dibawa berendam malam hari seperti yang dilakukan Kareem bersama Navi Nararya. Flow rap yang dialunkan BAP. terdengar halus, sebagai vokalisasi dari lirik-lirik personalnya yang kuat.
Ditilik dari musik video "GOYA / VAIN", debut album "MONKSHOOD" yang akan datang pada pertengahan Agustus nanti, rasa-rasanya perlu diantisipasi.