Rilis Album Remix, 100 gecs Menggandeng Fall Out Boy dalam Trek "hand crushed by a mallet"
Juga disertai oleh Craig Owens dan Nicole Dollanganger, trek ini meliputi vokal yang khas dari Patrick Stump serta iringan gitar khas dari musik Fall Out Boy.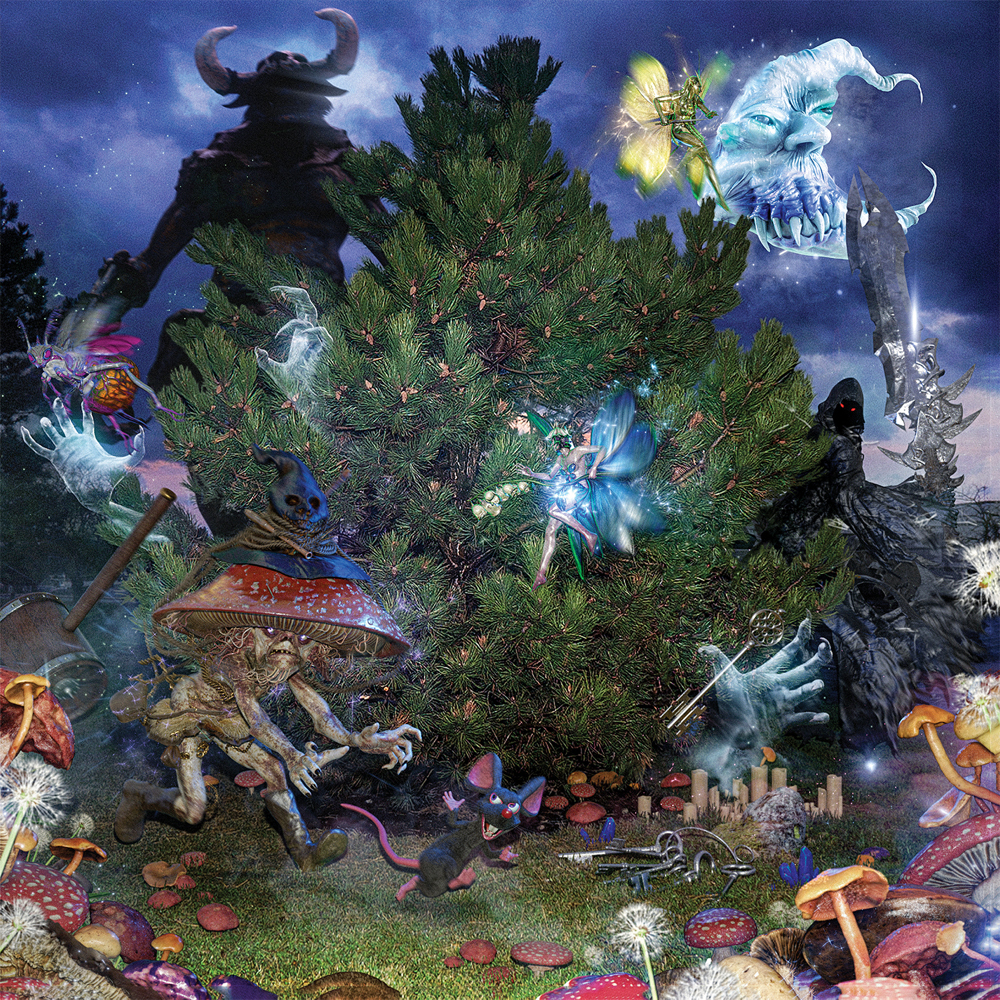 Teks: Annisa Nadia Harsa
Foto: 100 gecs
Pada 10 Juli kemarin, duo eksperimental pop 100 gecs telah merilis sebuah album yang berisi kompilasi remix bertajuk "1000 gecs & The Tree of Clues". Merupakan rangkaian remix dari album bertajuk 1000 gecs yang rilis 2019 silam, album ini pun meliputi kumpulan nama-nama yang unik dan eklektik sebagai kolaborator. Salah satunya, adalah "hand crushed by a mallet" yang menggandeng band Fall Out Boy, Nicole Dollanganger, dan Craig Owens.
Dalam trek remix dari "hand crashed by a mallet ini", suara Dylan Brady yang biasa memulai lagu tersebut pun telah terganti oleh suara yang sangat khas dari vokalis Fall Out Boy, Patrick Stump. Dalam verse pertama ini pun ia diiringi oleh Craig Owens, vokalis dari band Chiodos. Lagu yang merupakan percampuran antara elektronik dan hip-hop kini pun telah memiliki sentuhan rock, emo, serta pop punk dengan iringan gitar elektrik yang energetik. Melalui trek yang cukup menonjol pada album remix ini, 1000 gecs sajikan nostalgia bagi para penggemar kultur alternative rock pada pertengahan hingga akhir tahun 2000-an.
Kembalinya rock band asal Amerika dalam trek remix "hand crashed by a mallet" ini merupakan kejutan bagi para penggemar 100 gecs maupun Fall Out Boy sendiri. Meski menampilkan banyak nama-nama musisi sebagai kolaborator dalam album tersebut, Fall Out Boy bisa dibilang sebagai salah satu nama terbesar yang turut berpartisipasi. 
Selain band tersebut, album remix ini juga menampilkan karya remix musisi-musisi unik lainnya. Beberapa di antaranya adalah remix bersama Charli XCX, Kero Kero Bonito serta Rico Nasty, Injury Reserve, produser A.G. Cook, umru, dan lainnya.
Album remix "1000 gecs & The Tree of Clues" kini sudah dapat dinikmati melalui berbagai layanan streaming musik. Sementara itu, trek "hand crushed by a mallet" yang menampilkan Fall Out Boy, Nicole Dollanganger, dan Craig Owens dapat disimak melalui tautan di bawah ini.